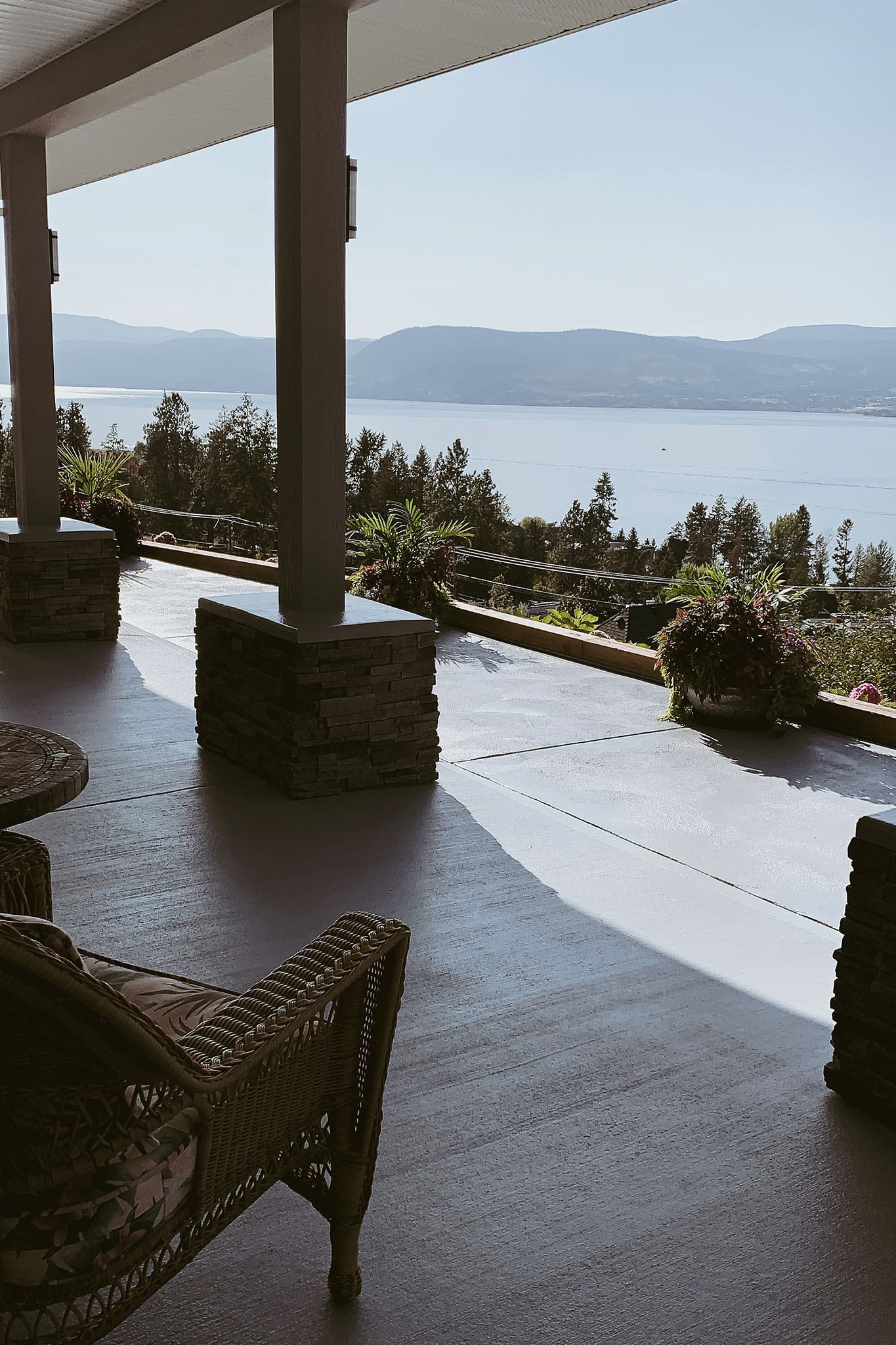 A Review | Kelowna Lake View B&B
This past summer, I was lucky to spend a few, very great weeks touring about BC.
The road trip vacay started in Golden, then continued through Vancouver, Vancouver Island, Victoria, Kelowna and lastly, the Kootenays.  Some of my major highlights from the trip included; whale watching in Victoria, staying at a friend's cabin at the gorgeous Horne Lake and of course, the many wine tours in Kelowna.  Throughout all these stops, we were very lucky to stay at some amazing locations.
However, the one that stood out the most was the beautiful Kelowna Lakeview B&B.
The photos really speak for themselves.  As you can see, the stunning view of the Lake Okanagan is pretty hard to compete with.  But this view was not the only thing that made our stay so amazing.
ABOUT THE B&B AND HOSTS
Kelowna Lake View B&B is owned and operated by the sweetest Polish couple, who clearly have a high standard for the care and presentation of their space, as well as their guests.  Upon arrival, we were greeted and toured with a detailed orientation of everything available to us for our stay.  And we fell in love so fast, that we ended up booking an extra night more than was originally planned!
There are two rooms available, each with their own private entrance and bathroom that feature a stunning glass shower and an all marble interior.
Each room also has beautiful windows that open up the space to the surrounding views.
There is a joined common area stocked with many essentials.
The heated saltwater pool is surrounded by comfy daybeds and sunshine all day long!
The rooms include all your standard amenities and more, displayed with immaculate presentation and kept SO CLEAN.
The pool and decks were kept spotless and that's coming from me – a total neatfreak.
One of my favourite parts of the stay had to be the fresh breakfasts.
Each day we were given a choice from a top menu selection which was then delivered in a sealed basket outside our room every morning.  Each option was homemade with quality ingredients, such as: a cheese & meat platter, chia seed oatmeal, eggs and toast (GF options available) and a massive fruit cup.  I honestly don't think I have ever eaten so well in the morning!  Really, not much else tops breakfast in bed, overlooking the Okanagan.
All in all, the hosts of this B&B were so kind, friendly, genuine and readily available for anything extra we needed.  They were also very helpful in giving suggestions of activities and top locations to visit around the area.
I would highly recommend this spot to anyone traveling to Kelowna over the next summer holidays.  I definitely plan on returning!!