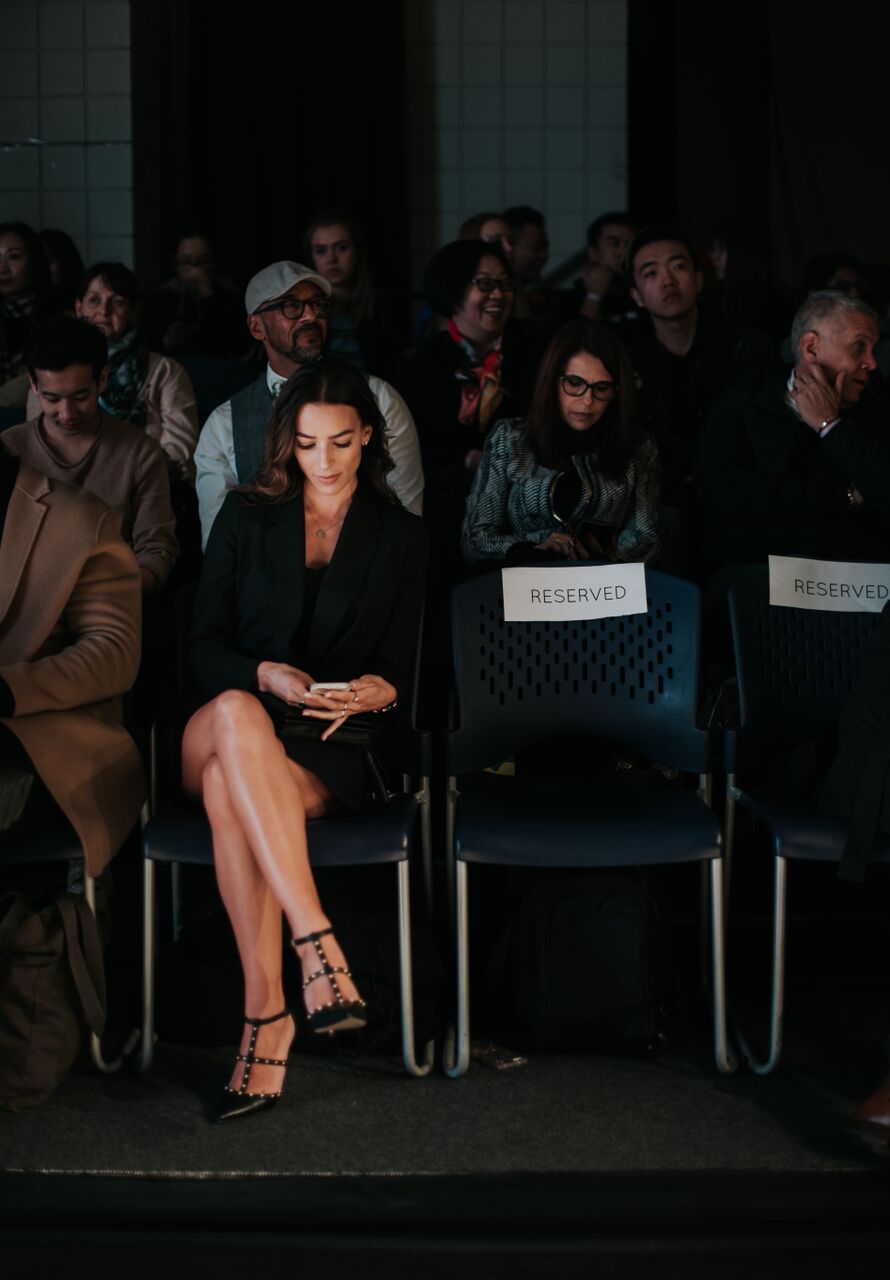 VANCOUVER FASHION WEEK
It doesn't seem like it was that long ago that I was living in the gorgeous city of Vancouver and completing my fashion studies.  So I was more than happy for the opportunity to return, ESPECIALLY to attend Vancouver Fashion Week!
Everyday the shows were filled with various forms of art and creativity.  It's interesting and exhilarating to watch and see how every collection showcases the individual expression, vision and voice of that designer.  There were many collections that really stood out…such as bold, red power suits from Melissa Yin to Alexander Sanchez's gothic, silhouette dresses that combined dark lace with metallic flowing silk.
It's really amazing to see so much up-coming talent and reminds me of why I love this industry!!
There were three days of shows that I attended, so I have put together a shopping list for each outfit I wore.  I really wanted each look to have a very classic, timeless, yet modern vibe.  So I stuck to a very similar menswear-inspired tailoring for each and then paired that with a feminine pump.
I hope that you find something that will work great in your own wardrobe! 
SHOP MY FULL OUTFITS BELOW!
VFW OUTFIT #1
This first look definitely has to be my favourite!
It was a warm evening, so I wore this gorgeous, tan trenchcoat (colour called Tawny) overtop of a black, cropped bralette.  This trench has a classic silhouette with a cascading lapel which drapes very well over any top.  I then paired it with a dark, cropped denim and this Pedro Garcia metallic, snake-skin heel which matched with the trench perfectly!
Unfortunately, this shoe is no longer available as I did purchase it a few years ago but I have listed a couple of similar alternatives.
SHOP THE LOOK! ↓
Coat: BABATON LAWSON TRENCH
Top: WILFRED DURBURY BRA
Denim: CITIZEN'S ROCKET CROP WEEKENDER
Heels: PEDRO GARCIA (unavailable)
→ Similar: IRIZA HALF D'ORSAY PUMP, CASSEDY NATURAL PUMP
Handbag: TORY BURCH FLEMING WALLET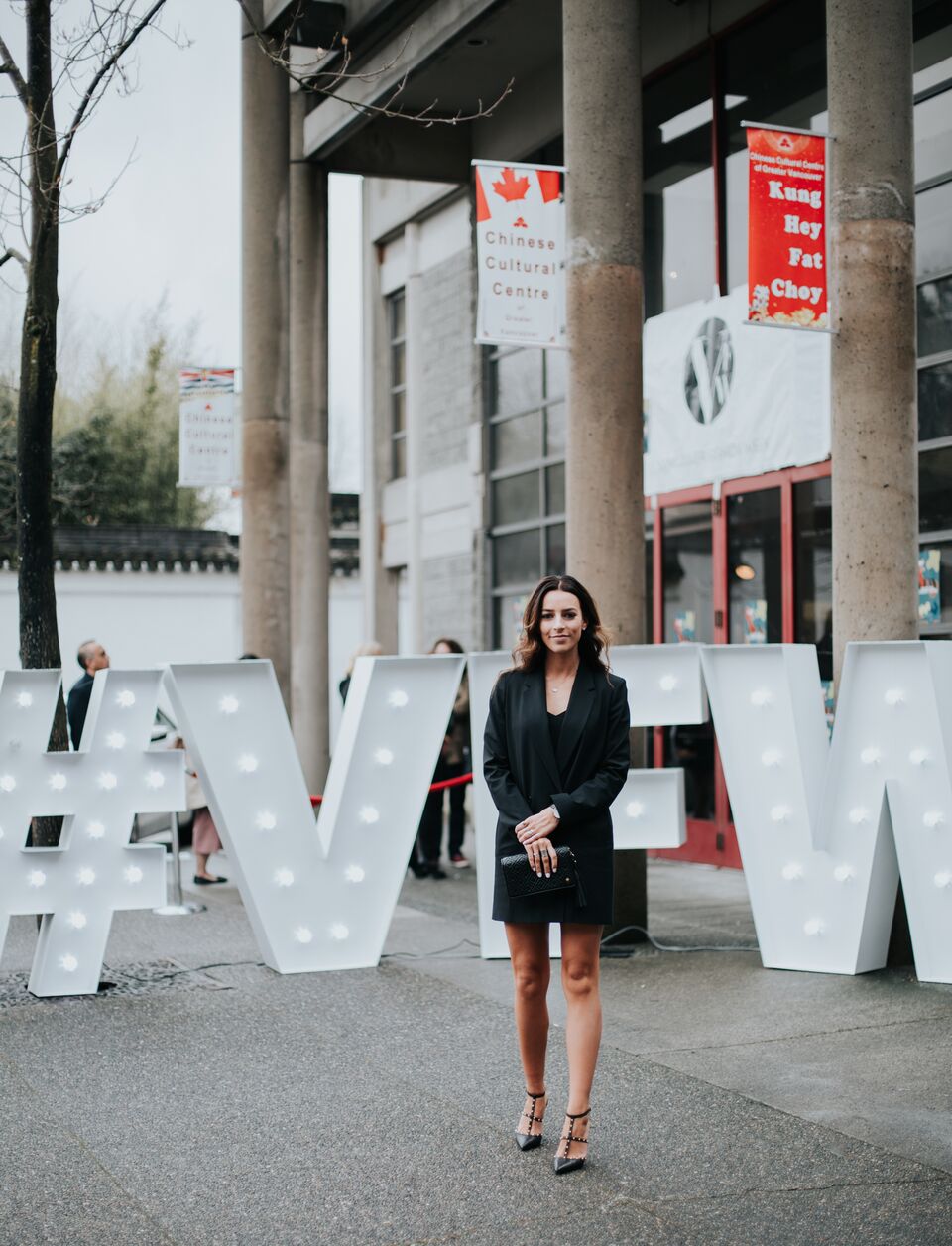 VFW OUTFIT #2
For my second look, I wore this awesome, oversized menswear-inspired blazer overtop of a little slip dress.  It could easily be worn on it's own but as it was a rainy day I opted for an extra layer.
I then paired the look with this Valentino-inspired pump that is seriously my go-to heel right now.  It's super comfortable and surprisingly a great price, as I found it at my local Aldo Shoes (shh).
I then added my favourite, black leather Tory Burch handbag.  I did remove the chain attached so it was a clutch-style rather than over-the-shoulder.
SHOP THE LOOK! ↓
Blazer: BABATON ENOCH JACKET
Slip: WILFRED ROOS DRESS
Heels: JOLIVET BLACK PUMP
Handbag: TORY BURCH FLEMING WALLET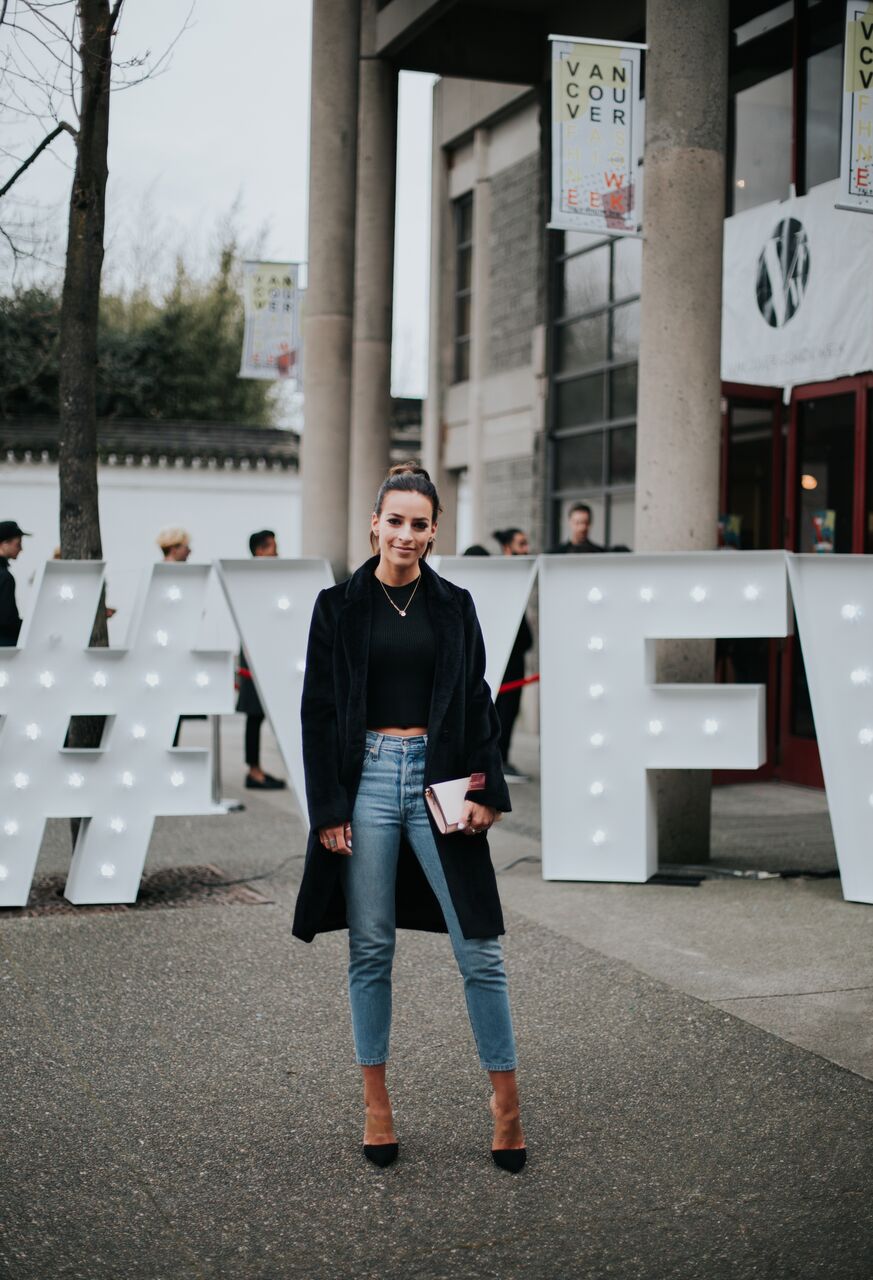 VFW OUTFIT #3
My third look is a pretty standard representation of my go-to style (without the sneakers of course).  I really would live in this royal navy, wool coat.  It's cut from a gorgeous Italian-milled blend of virgin wool and alpaca that gives it a soft, warm texture – a very close representation of fur.
I paired the wool coat with a black, high-neck, knit top, a classic pair of light-wash Levi slim jeans and a suede, stiletto mule.
To finish the look, I added a pop of colour with another great Tory Burch clutch!
SHOP THE LOOK! ↓
Coat: BABATON STEDMAN COAT
Denim: LEVI's 501 SKINNY DEN MEMORIE
Heels: PLAZA BLACK PUMP
Handbag: TORY BURCH ROBINSON WALLET
RELATED: "NOT FOR YOU" The Menswear Line You NEED to Know About!