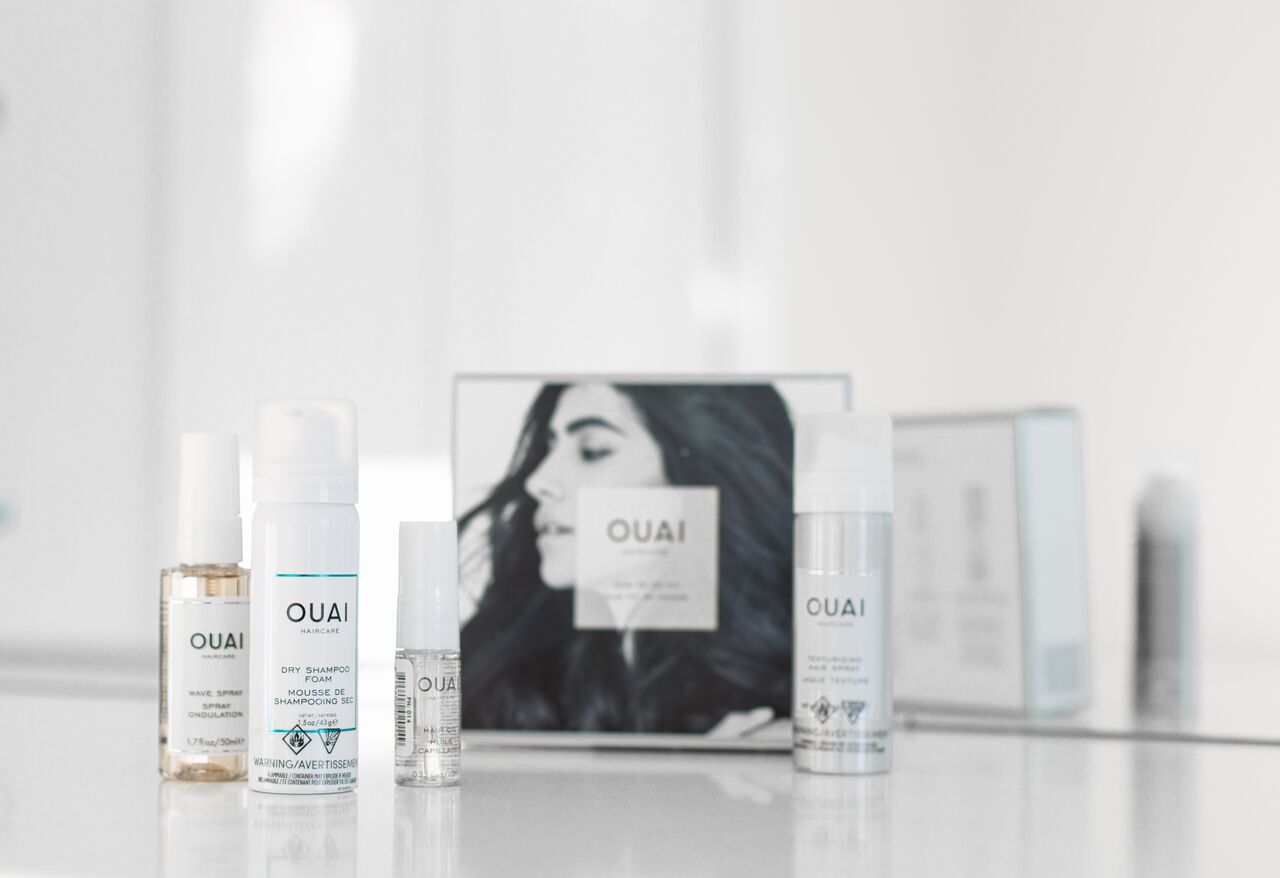 OUAI | THE HAIRCARE LINE YOU SHOULD BE USING
I've recently started using the very popular OUAI Haircare line and I've become slightly obsessed!!  Since it's not everyday that I find products that really work, I had to share my thoughts on this amazing line.
OUAI [pronounced way] was created by hairstylist, Jen Atkin who has been known to style top celebrities hair, such as, Chrissy Teigen, Jessica Alba, Khloe Kardashian and the rest of the Kardashian/Jenner fam…and lets face it, we all know they have great hair!
But . . . what is it that separates OUAI from the other numerous product lines out there?
Here is what Jen has to say…
"I get it. I'm a confused, over-stimulated consumer myself. Throughout my career, I've used every hair product on the market. I've spent years working around the globe talking to clients about haircare…

With OUAI, I wanted to create a "breath of fresh hair"—a line for real life, for real women. Luxury products that are simple, affordable, and classic in a world full of loud noise.  Lets get real. Women are busy!…

Working in print, film and runway, I've witnessed firsthand what we as women have in common…strength, beauty, resilience and a lack of time.  My goal with OUAI is to restore hair health in easy ways.  I created OUAI to empower.  My inspiration came from seeing how a great hair cut or hairstyle can change a persons persona and sometimes their life.  OUAI is for me – for you – for any woman on the go, who wants modern and effortless style…every single day."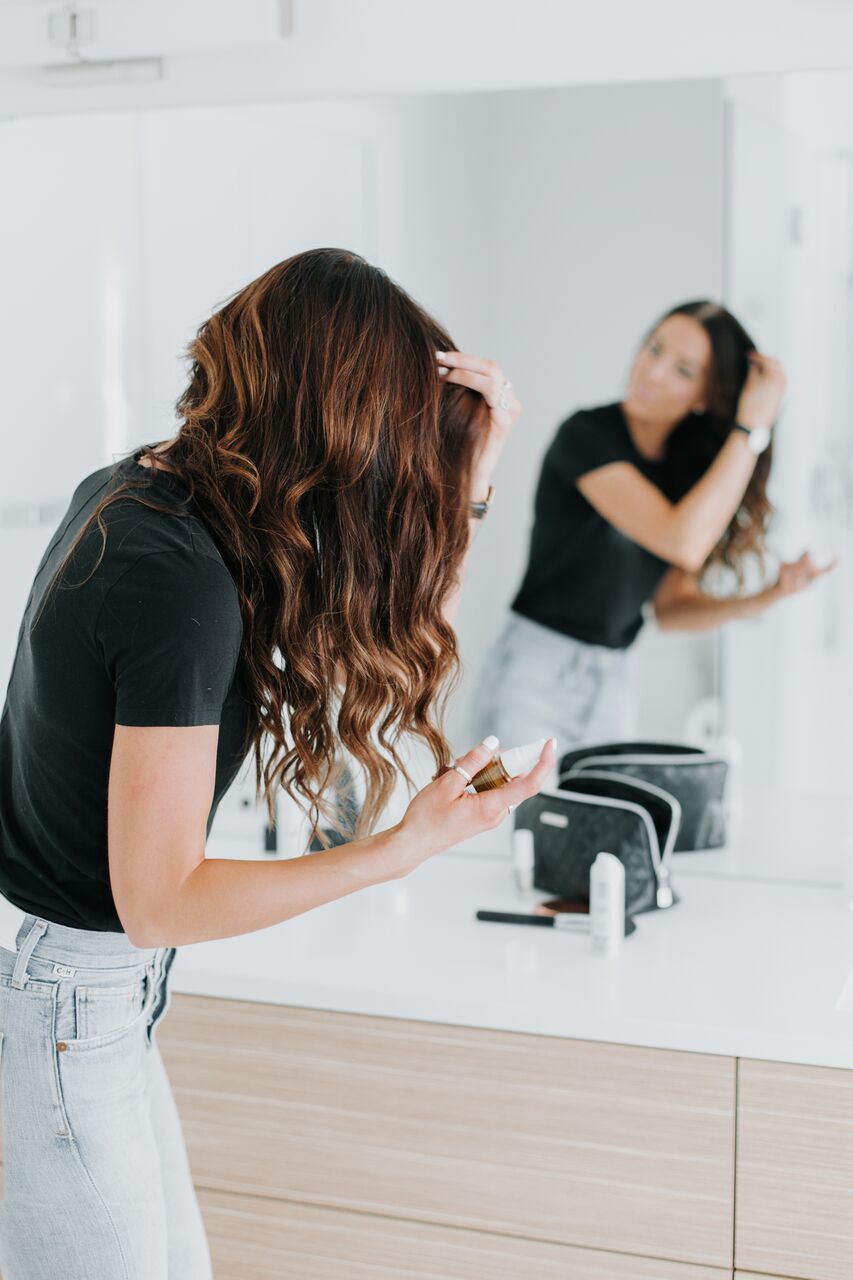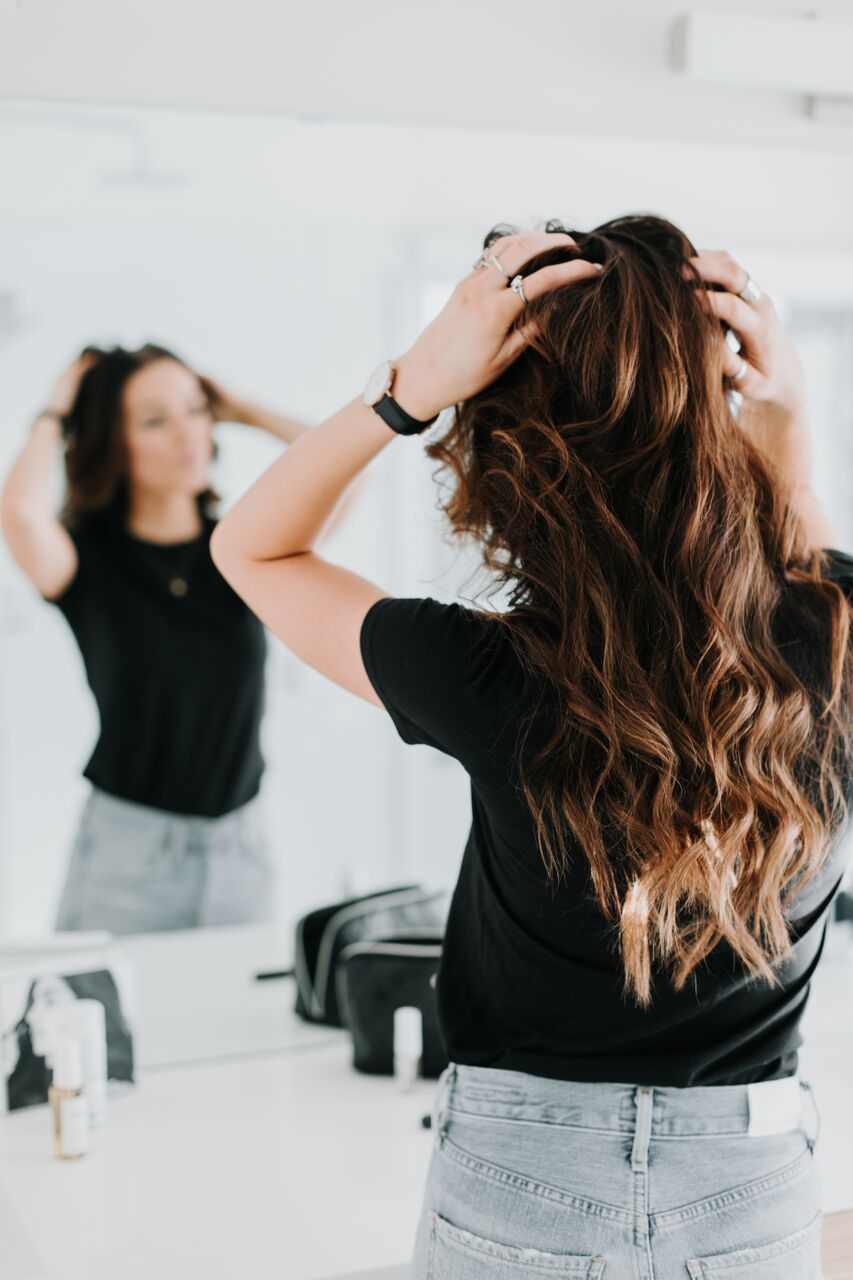 WHAT INSPIRED ME TO CHOOSE OUAI?
I'll be honest, I have seen the OUAI Haircare line pretty frequently on advertisements and all over social media but I was a little hesitant on trying it.  My sister, also a hairstylist has made me pretty picky when it comes to what products I use.
SO…I've just gotten used to sticking to the same brands.  Not very exciting I know!!
What actually inspired me to try OUAI was planning my last vacation.  I knew I would be traveling quite a bit with just a carry-on and also spending a lot of time at the beach.  I started browsing for a few products that would help to make styling quick but would also pack up easily.  After a bit of research, I found out the OUAI line actually had some really awesome and unique travel kits that seemed to be exactly what I was looking for.  With cute names like All the OUAI Up Kit and Desert OUAIsis Festival Kit  – they definitely catch your attention.
I also loved that each product is designed to actually help renew and restore your hair to it's original health [even the styling products].  If you're someone like me that suffers from dry, brittle hair, then that is a huge must!
5 OUAI HAIRCARE PRODUCTS I — USE & LOVE
"Like dry shampoo and hair spray had a baby"! This has to be my favourite product from the OUAI line.  I have actually started using it daily! I have pretty fine hair so I love that it adds texture and volume without weighing it down.  It also has volcanic minerals that absorb oil and refresh the hair.
I was a bit skeptical of this product as I have never been a huge fan of dry shampoo.  I have tried sprays and powders but I always found that they left a sticky residue in my hair that I could feel and sometimes see.  This dry shampoo foam actually goes on wet but after a few minutes of massaging into the hair and scalp, it actually dries quite well.  I found it still felt like I had a bit of product in my hair but it definitely helped to cleanse away oil.
I have been loving this product for days when I don't feel like styling my hair.  You can use it any time to add texture but I found it works great to lightly spray on hair before bed and then apply a simple braid.  It really helped to give my hair a nice textured wave that's easy to shake and go!
I am a strong believer in using a hair oil frequently.  I typically apply an oil before and after styling.  This OUAI hair oil is great as it not only helps to tame frizz but it also acts as a heat protectant and split-end mender…a key to shiny, healthy hair.
I'm always looking for a great hair masque as I'm pretty rough on my hair.  I use a lot of heat, I style often and I travel to other climates pretty regularly, which is all very damaging.  Lately, I have been trying to apply a treatment at least once a week to help my hair stay healthy and prevent breakage.  I found this mask works great.  It's infused with artichoke leaf extract to seal the hair cuticle and prevent further damage.  I typically leave these masques on overnight in order to gain full benefits.
Side Note*** All OUAI products are available online or at your local Sephora!
"Life is hard, looking good should be easy!"