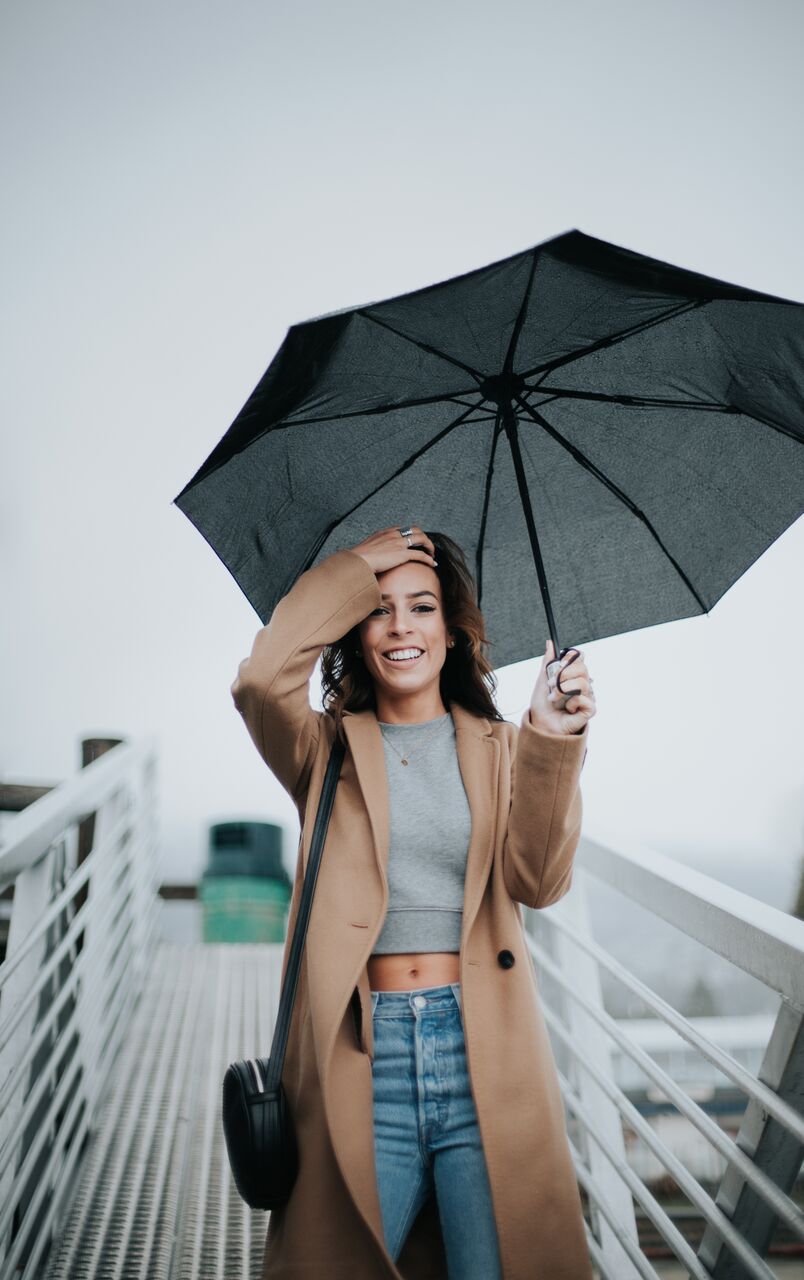 STYLE MUST-HAVE
Timeless, classic and wearable– a common topic of mine here on Simply Tira.
I absolutely love fashion and I have a lot of fun dressing up or experimenting with interesting pieces…I mean, I did go to school for Fashion Design!  However, I am also very aware of the need for practicality.  Let's be real…most of us can't walk around "dressed to the nines" everyday.  But I am a firm believer that this DOES NOT mean you have to sacrifice style. I am always on the hunt for elegant pieces that will amp up your wardrobe but remain (a) very versatile and (b) won't break the bank.
So with all that in mind…it's easy to see why I have been absolutely loving wool dress coats. They are not just for your special occasions.  TRUST ME!!
For my last trip to Rain-couver, ahem, I mean Vancouver, I picked up this gorgeous Babaton wool, camel coat and I seriously wore it everywhere!  It's such a great neutral piece that I was able to throw it on with just about everything – for example, my uniform – jeans, t-shirt and sneakers.  But, it can go beyond that and EVEN be worn with your comfy (nice)sweatpants (awesome for the airport/traveling).
Don't believe me? Check out this article from whowhatwear.com to see how "It" style icons like Gigi Hadid work the chic/casual look.
Liking the Babaton coat?
Continue below for further details…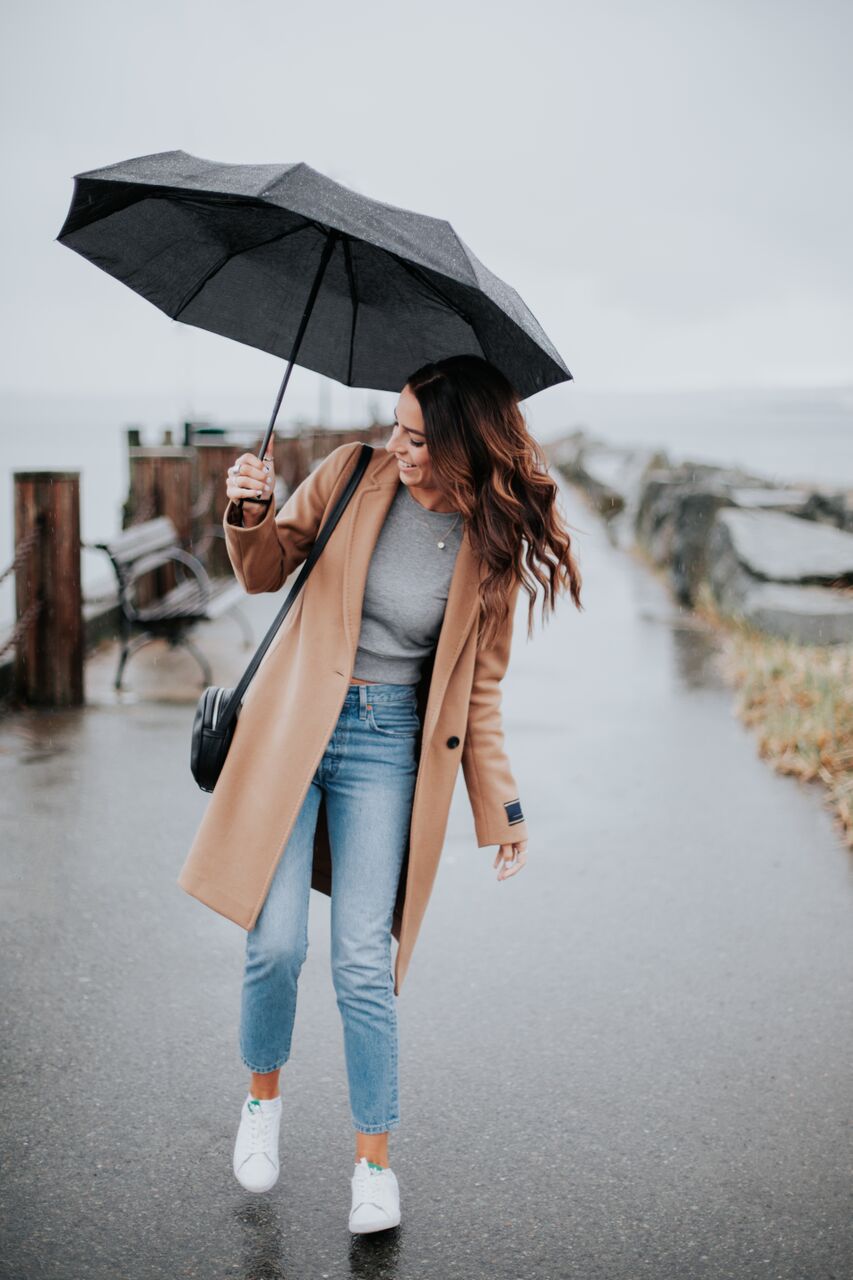 BABATON STEDMAN COAT
MATERIALS & CARE:
This coat is cut from an Italian, double-faced wool-cashmere blend – making it very warm and very good quality.  A definite "dry-clean" only!
SIZE & FIT:
Runs true to size.  I purchased my usual clothing size and it fit perfectly, although be aware the menswear-inspired cut and tailoring does give it a bit of an oversized look and feel.  If needed, a size guide is posted online.
SEASON:
It's easy to think that a warm wool coat like this is only meant for the fall/winter season.  However, this specific style is a part of the Babaton spring line as well, making it ultra-wearable all year long! It is also available in three colours…Constant Camel, Heather Comet (light grey) and Heather Black.
PURCHASE PRICE:
$298.00 CAD when I purchased it in March 2018 but it is currently on sale for $275.00 CAD- a very reasonable price when it comes to well-made quality garments.
CONCLUSION:
This is a classic yet modern coat.  It gives an effortless, chic look to any simple outfit.  If you haven't got your's then now is the time!!
Shop full outfit details below!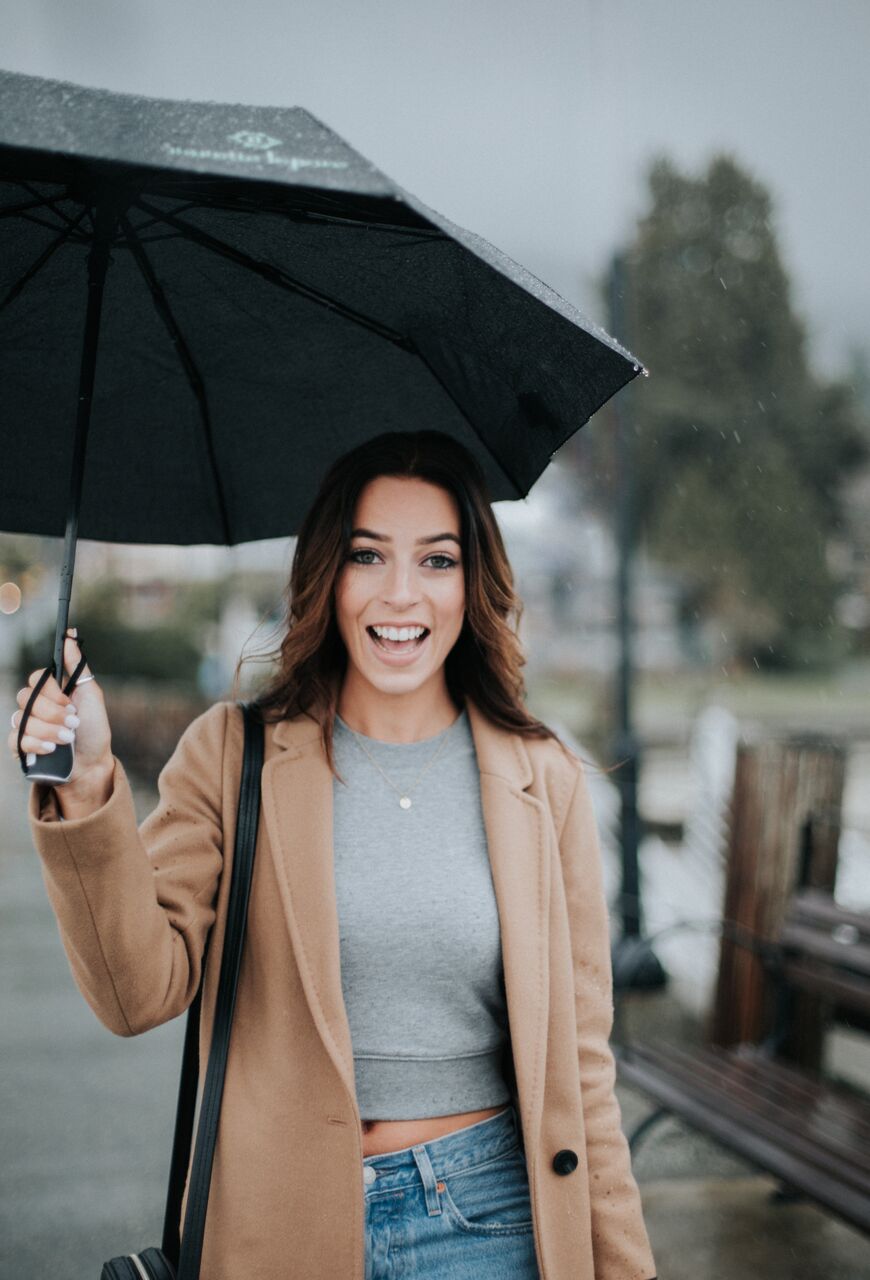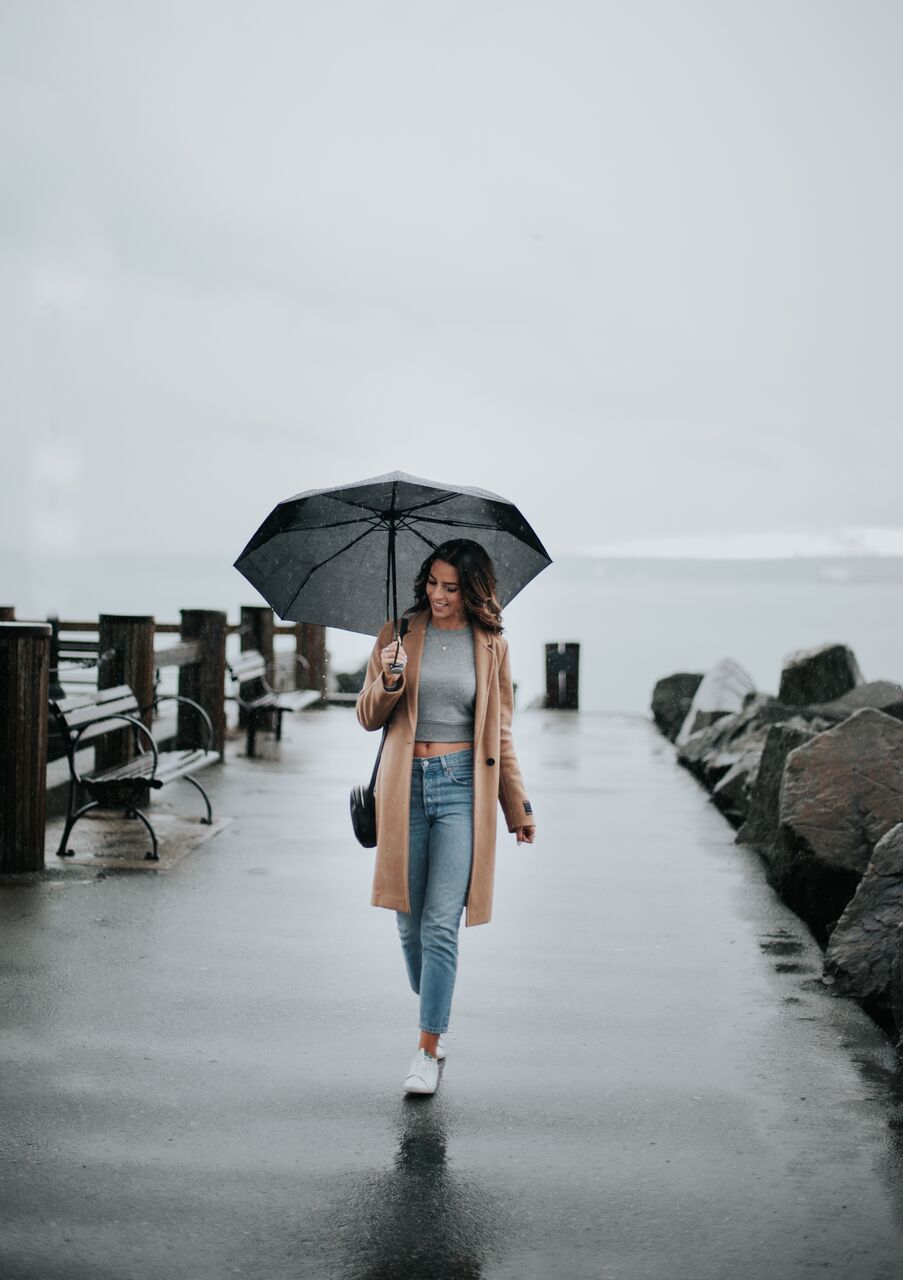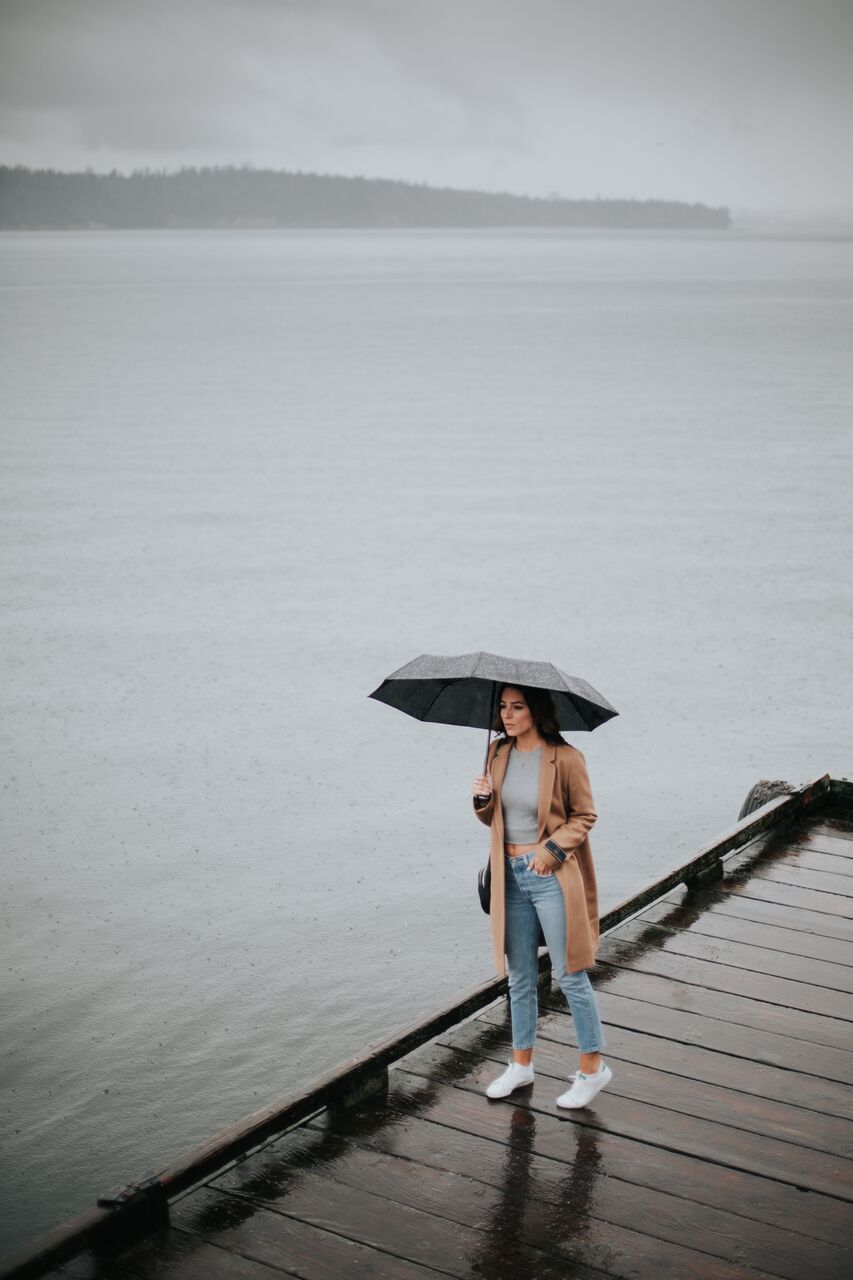 SHOP THE LOOK!↓
Coat: Babaton STEDMAN COAT
Shirt: Wilfred ZAKALA SWEATER
Denim: Levi's 501 SKINNY DEN MEMORIE
Shoes: Adidas STAN SMITH
xoxo ST
RELATED: Finding The Perfect Coat: The Bancroft Parka | Trend Alert: The Teddy Coat