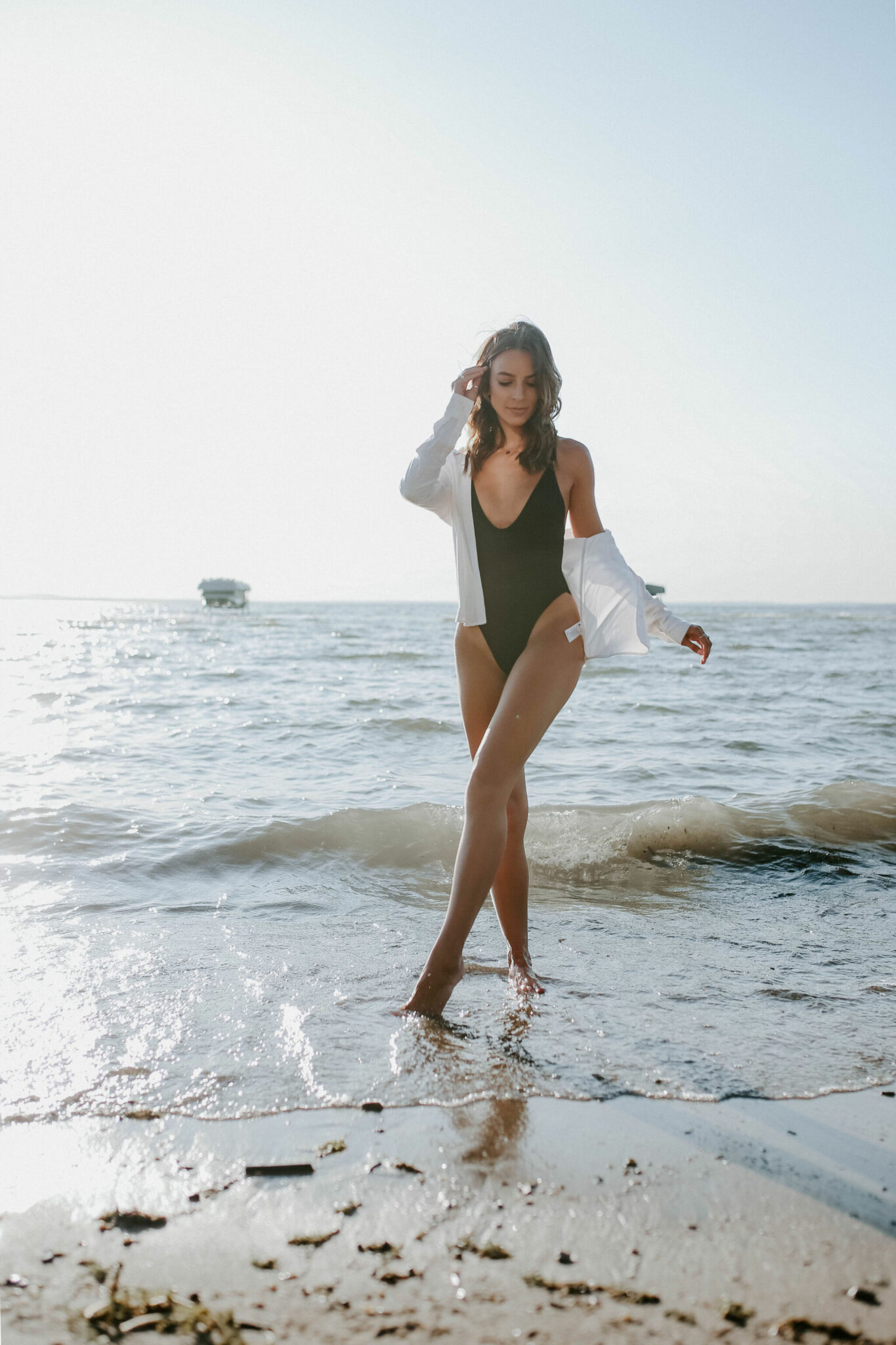 Finding The Perfect One Piece
Oh the one piece…just another style that's made a comeback. 
I really love that we have slowly started to return to the styles and silhouettes that I believe are much more flattering for women than those I grew up with…so glad low rise is a thing of the past!  And so is the attitude that you don't necessarily have to be in a string bikini to be sexy.  Of course, I love all my bikinis and I definitely don't intend to part with them anytime soon.  However, sometimes, depending on the occasion, a little more coverage is nice!
Now the biggest mistake is thinking that one pieces are all the same..that they're boring, matronly or dated.
I fell in love with this GooseBerry Seaside one piece because it felt so modern, and for a one piece was actually a bit on the risqué side.  It features this plunging neckline, as well as a high cut leg (which has a great lengthening effect).  I was so surprised at how great I felt in this suit. 
ONE PIECES & DIFFERENT BODY TYPES
This particular style has just the right amount of coverage to skin ratio for me.  However, I am aware that I am smaller chested, so a deep plunging neck-line like this wouldn't necessarily work for those with a larger bust.  That's when I would go for a higher neckline with a low back or a few detailed cut-outs.  I'm also loving suits on the cheekier side.  I believe that alone can make a one piece look more modern…but for many people that topic is still up for debate.  I believe swimsuit shopping is a very personal choice as you have to figure out which areas of your body you wish to show off versus those you wish to conceal.  The important part is knowing that you do not have to sacrifice looking pretty or sexy for feeling comfortable.  There are so many beautiful options available, you can definitely have both!  
I strongly believe there is the perfect one piece out there, fit for every body type!  So if you have any extended summer plans or any winter vacations, check out my top one pieces listed below!
My Top One Piece Selection
SIDE NOTE*** Dress up the look with a simple coverup, a summery skirt or (my favourite) a linen pant.  This can make a one piece look elegant for any beach or pool party!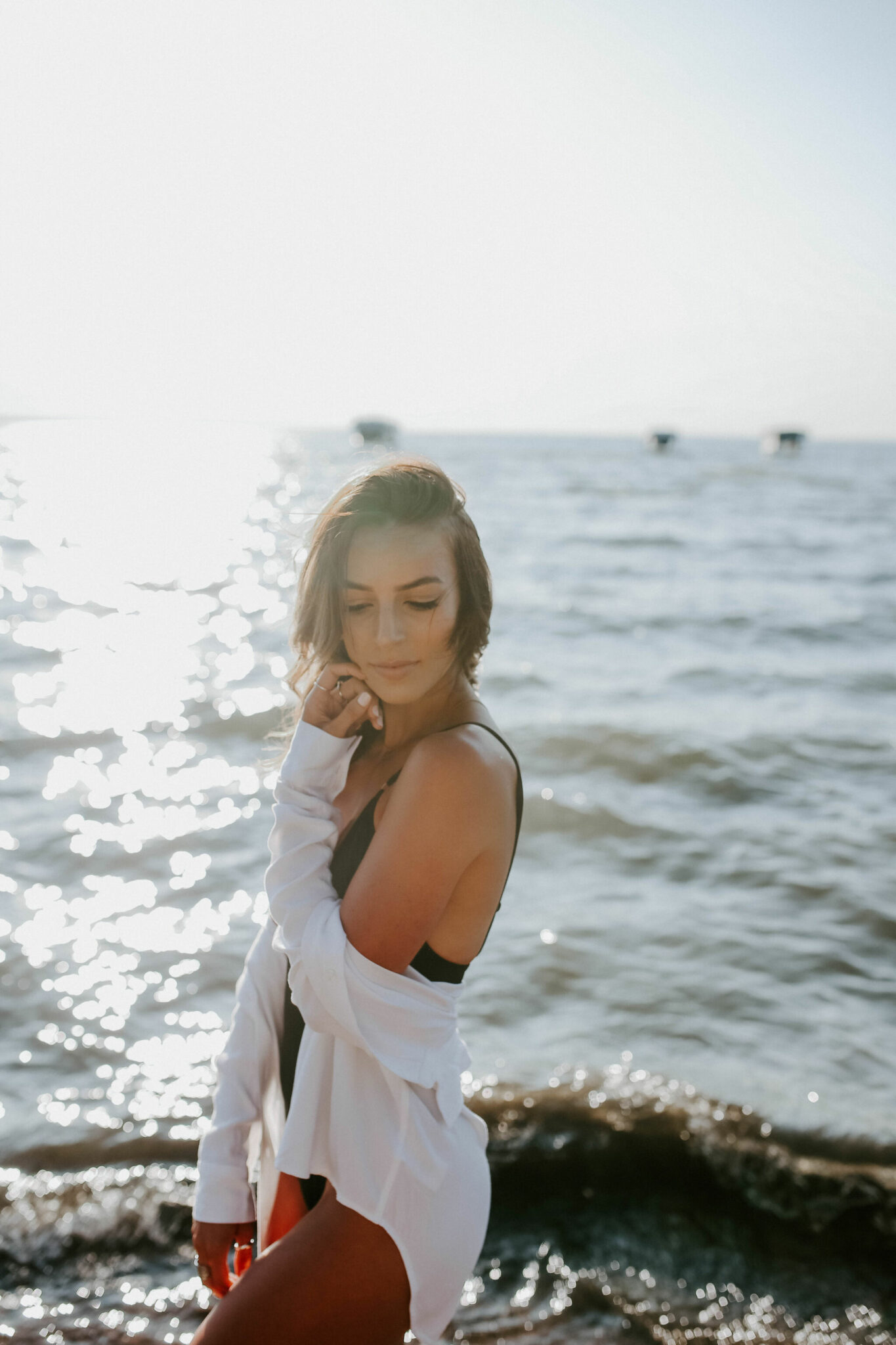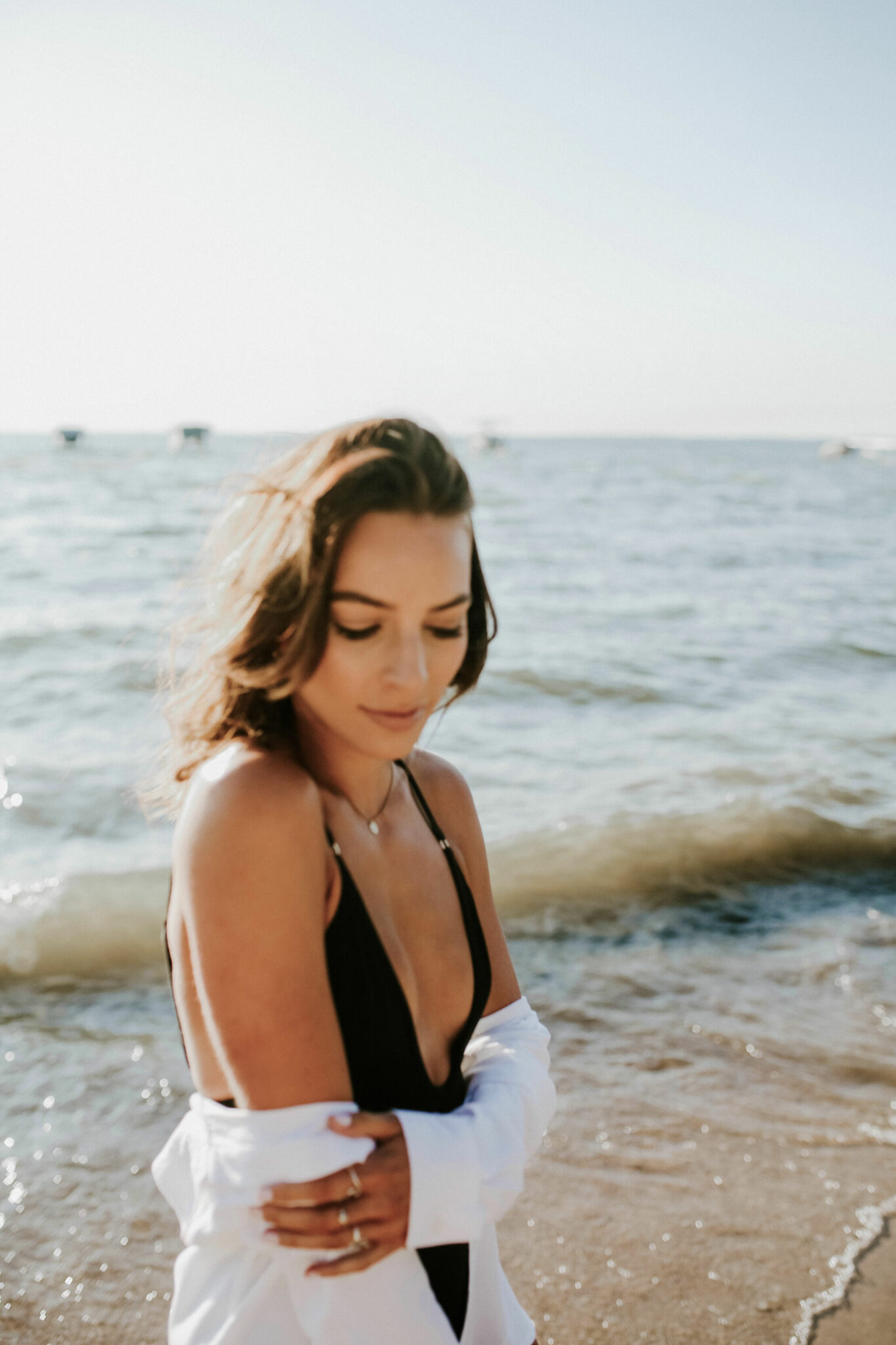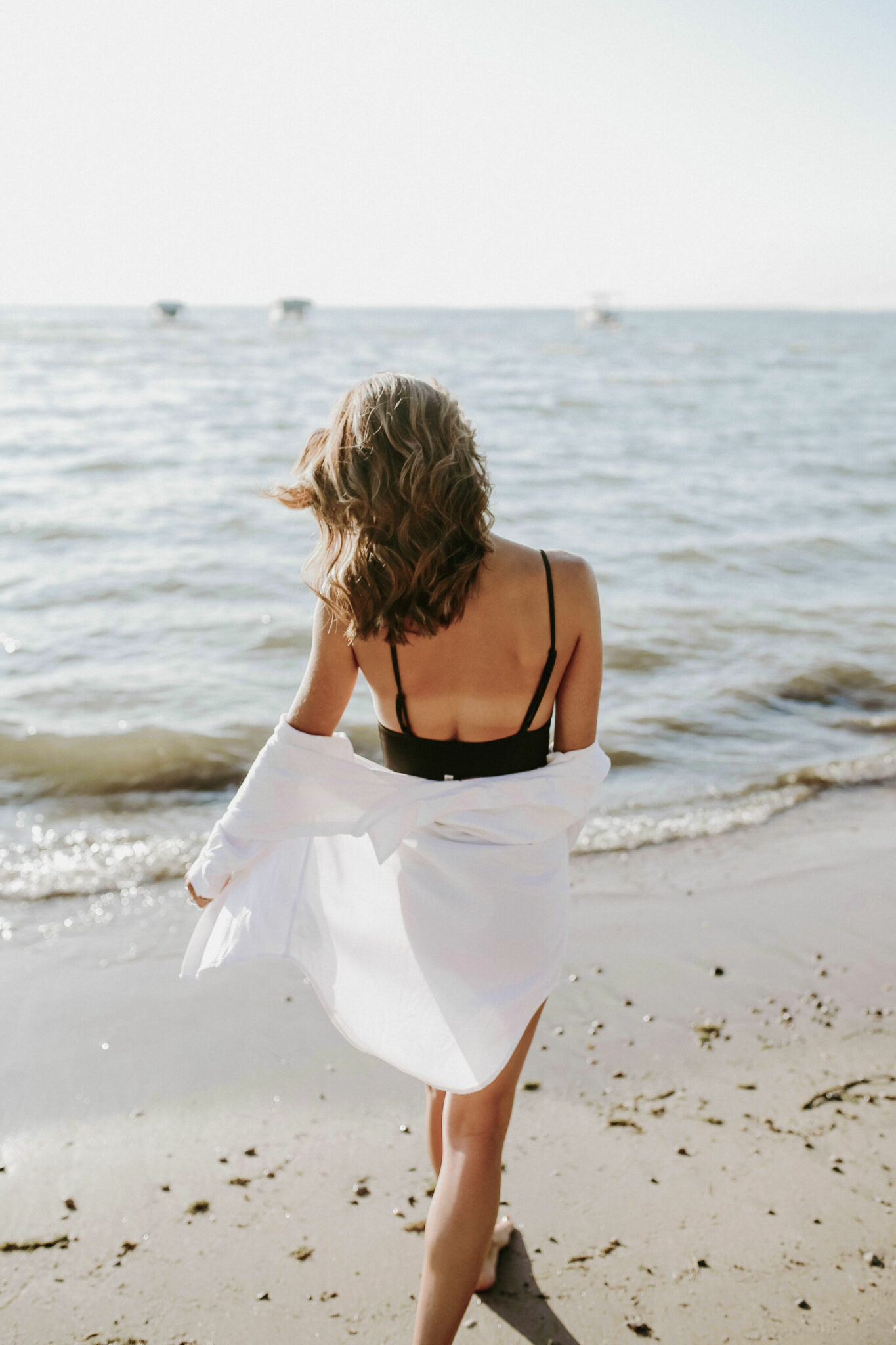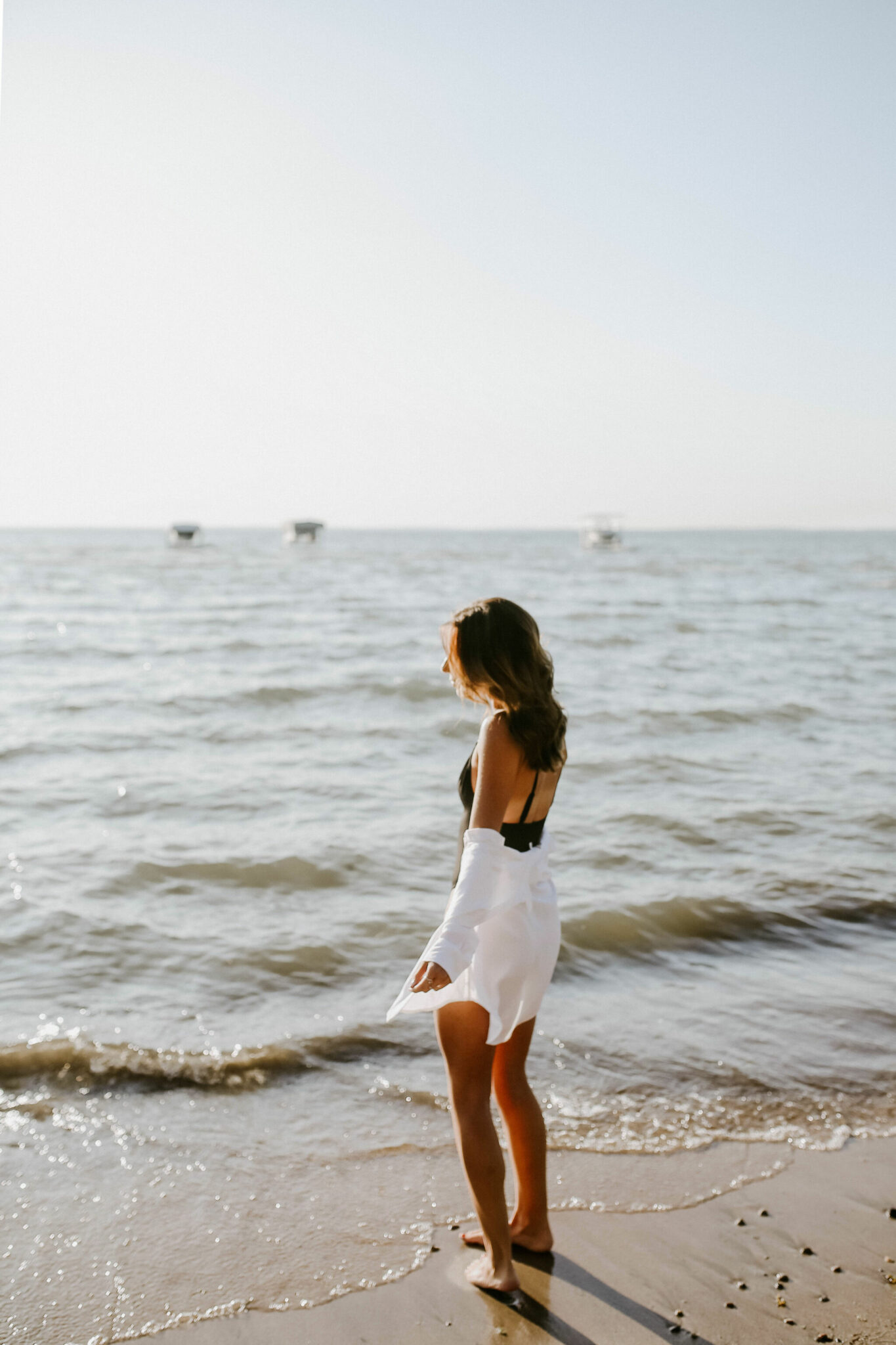 SHOP THE LOOK! ↓
Swim Suit: GOOSEBERRY SO CHIC JET SET ONE PIECE
T-Shirt Coverup: SUNDAY BEST MONTANA SHIRT