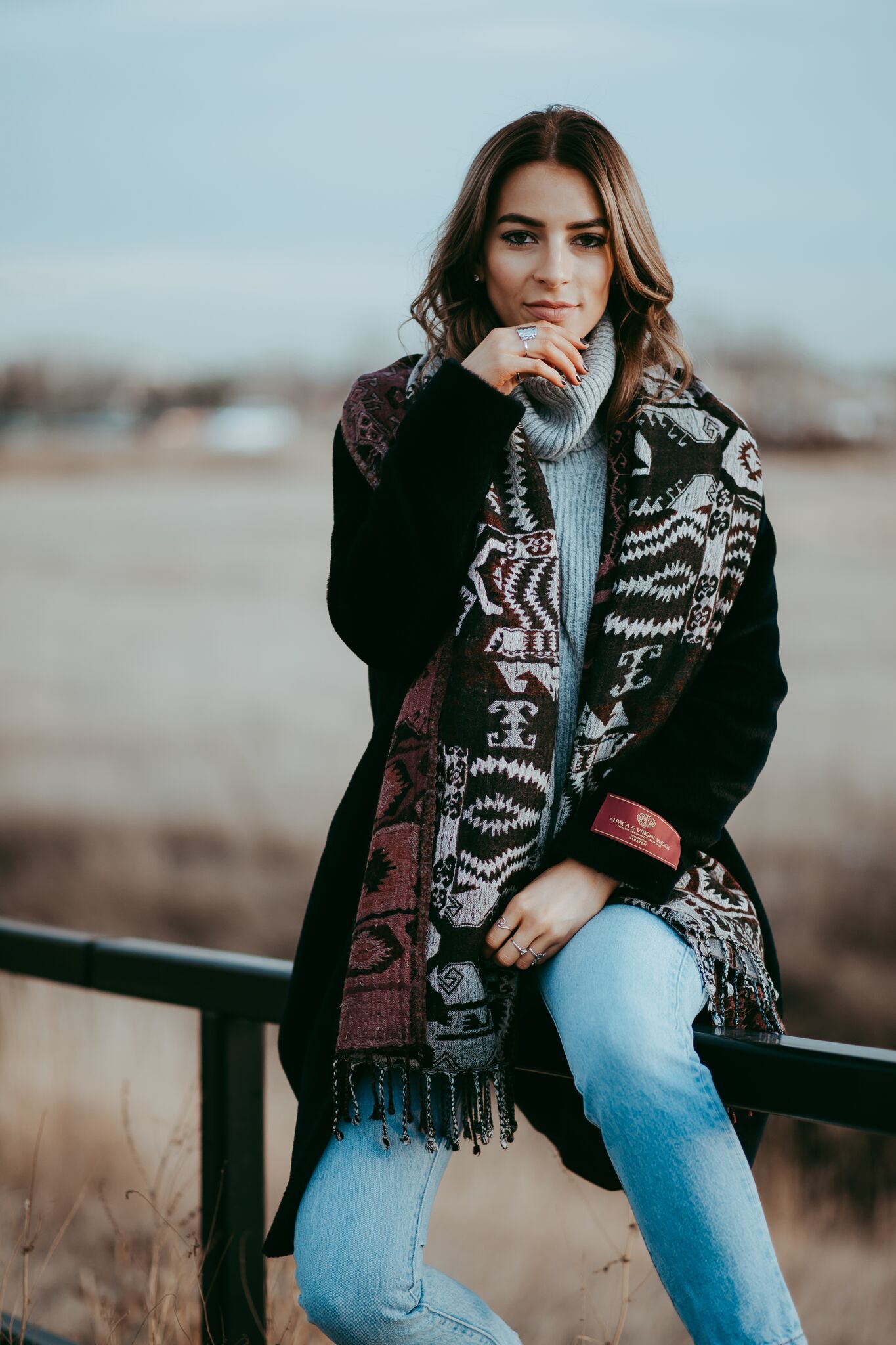 Getting in Touch with My Roots | What Is Scandinavian Style?
It's no secret that our heritage affects our day to day way of life…the way we think, act or especially the food we eat. 
But what I've recently been focusing on is how much our roots can affect our style.  Of course every country or city has their own trends but how does our heritage from another country still affect the way we dress? 
For example, my grandparents came to Canada from Denmark and they brought with them their Scandinavian culture.  
Growing up, I never really paid too much attention to that fact.  I assumed that our few Danish traditions that are usually around the holiday season were all that was passed down.  I never realized how much my taste was actually being influenced.  It's taken twenty-five years for it to occur to me that my style has a complete Scandi vibe and it's not limited to just fashion either.  Recently, my sister and I laughed when we realized that everything we had been decorating our homes with was practically one hundred percent Nordic or otherwise known as Modern Mid-Century.  
I find it really interesting that we can't escape where we have come from.  We are who we are and I am actually really looking forward to embracing my roots and the Scandinavian style even more.
SO WHAT EXACTLY IS SCANDI STYLE?
Well…to start off, the Scandinavian approach to most things in life is pure simplicity.  It's about less clutter and more meaning.  It's about being modern, edgy and cool but not overdone.
However, in search of a more detailed analysis of the Nordic fashion, I came across the lovely, Swedish Jenny Mustard who caught my attention by stating three words that describe Scandi fashion as…"modern, simple and beige."
Jenny Mustard is a minimalist YouTube sensation, fashion blogger, lifestyle influencer and author of the book, Simple Matters – a Scandinavian approach to work, home & style.  I loved this video where Jenny and French fashion designer and Youtube Influencer, Justine Leconte asked each other ten questions about their differences in daily street style.  My favourite part had to be when Justine asked Jenny the question "flats or heels?" and she replied "sneakers!".  To me, this said so much as my classic white sneakers have always been a part of my daily wardrobe.
Check out the video French Style VS Scandinavian Style | Feat. Justine Leconte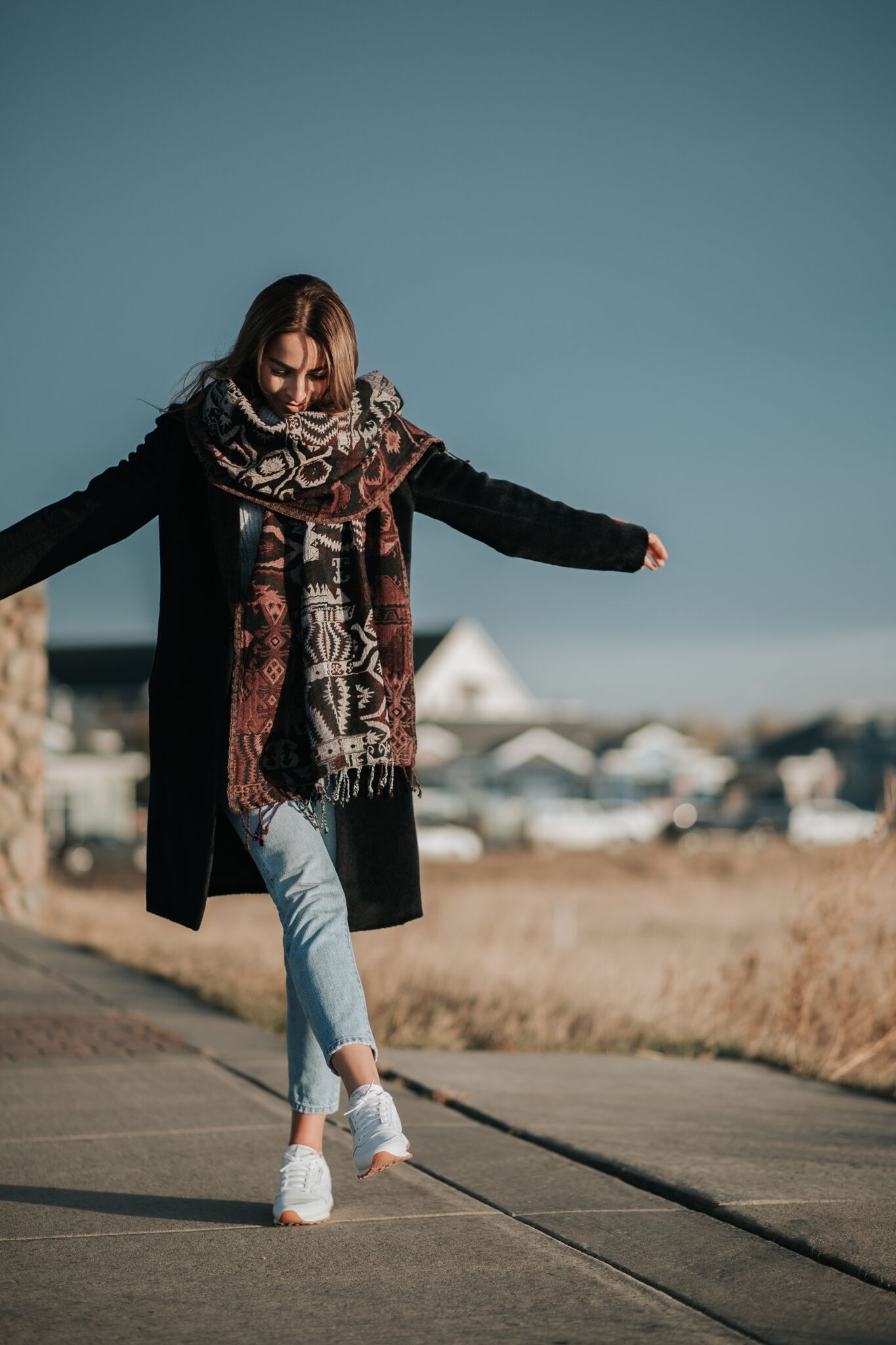 Follow My Top Scandi Girl Style Tips
Menswear tailoring is key.  Invest in a good blazer, suited separates and a perfect trench coat.  I also love wool, tailored coats for winter.

Stick to a muted colour pallet.  Black, white, beige and all shades of grey are the staples, with the exception of a small pop of colour.

Get comfortable.  Save your stilettos for that special occasion.  A nice, quality pair of sneakers can go with your jeans, skirts, dresses and tailored pants.

Stay up to date.  Know what top designers are introducing for the season but weed out the "in the moment" trends.  Be modern not tacky.

Keep things crisp.  Whites should be pure and the pressing shouldn't be skipped.

Accessorize tastefully.  A small handbag, sunglasses and tiny, thoughtful jewelry.

Denim, denim, denim.  Don't skimp here.  Quality jeans can make an outfit.
"Three Scandinavian fashion essentials are a beige trench coat, light blue jeans & sunglasses."
I really encourage you to take a look at your background.  Where does your heritage originate from?  Have you noticed these roots affecting your style choices?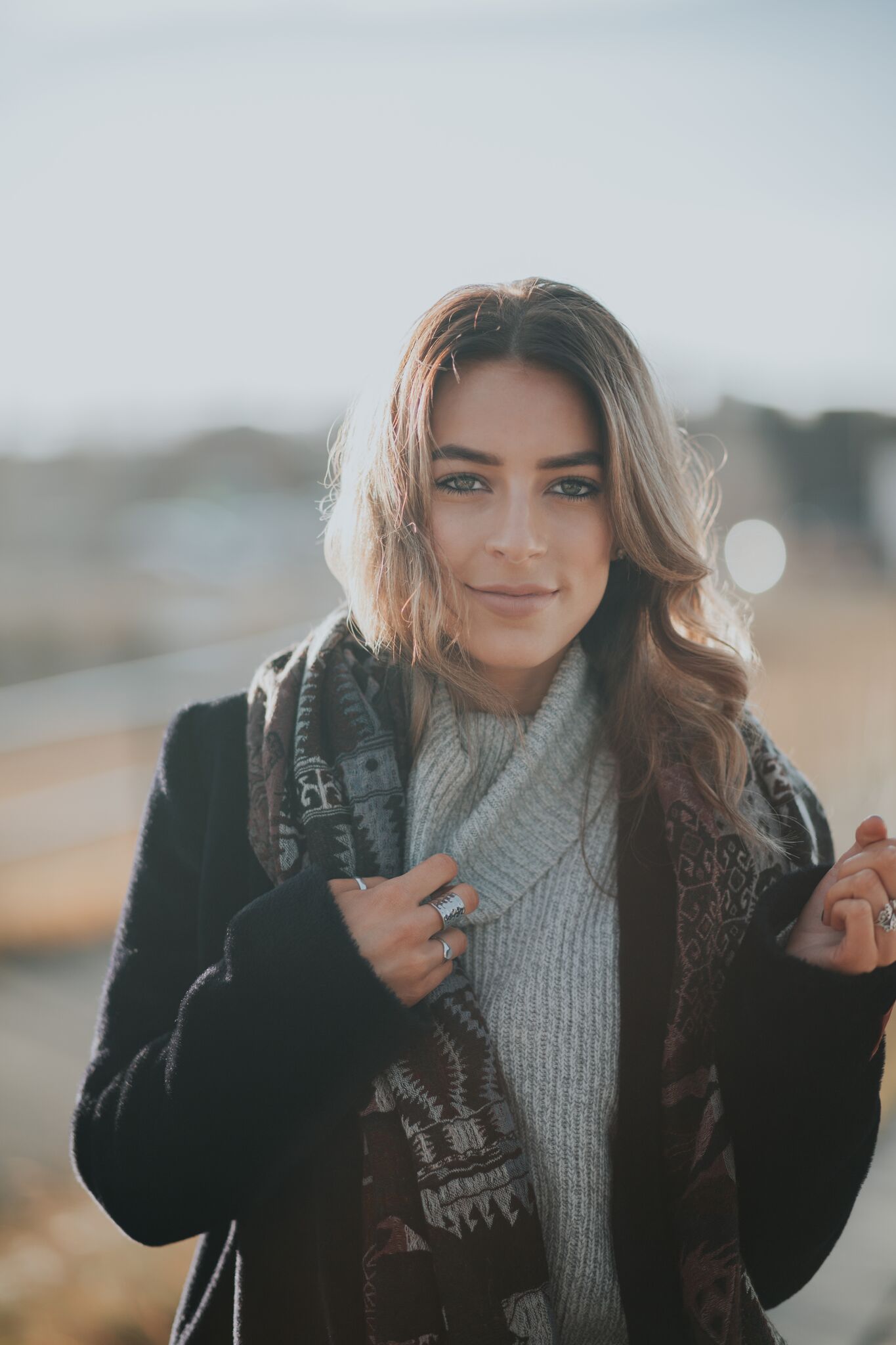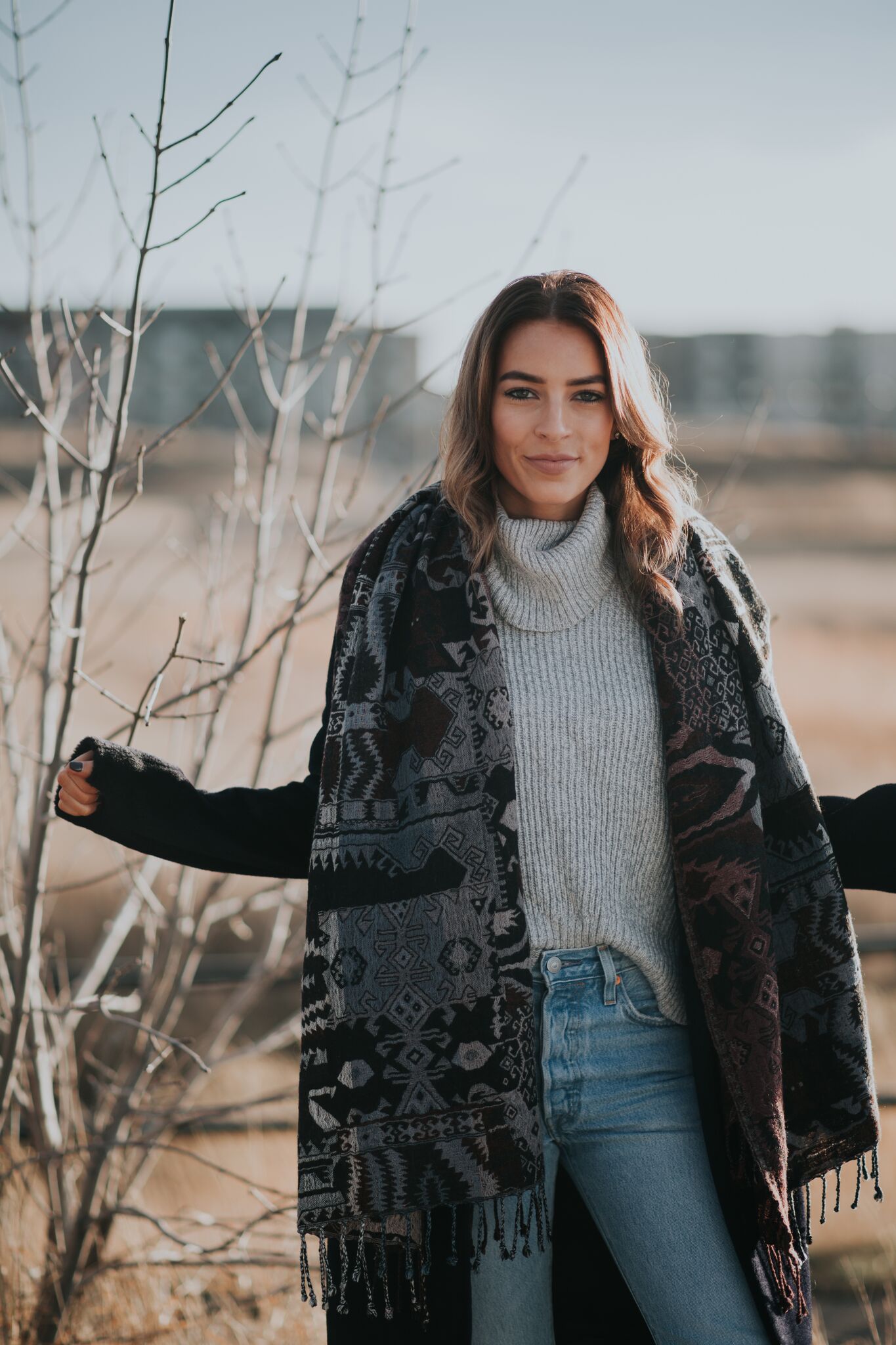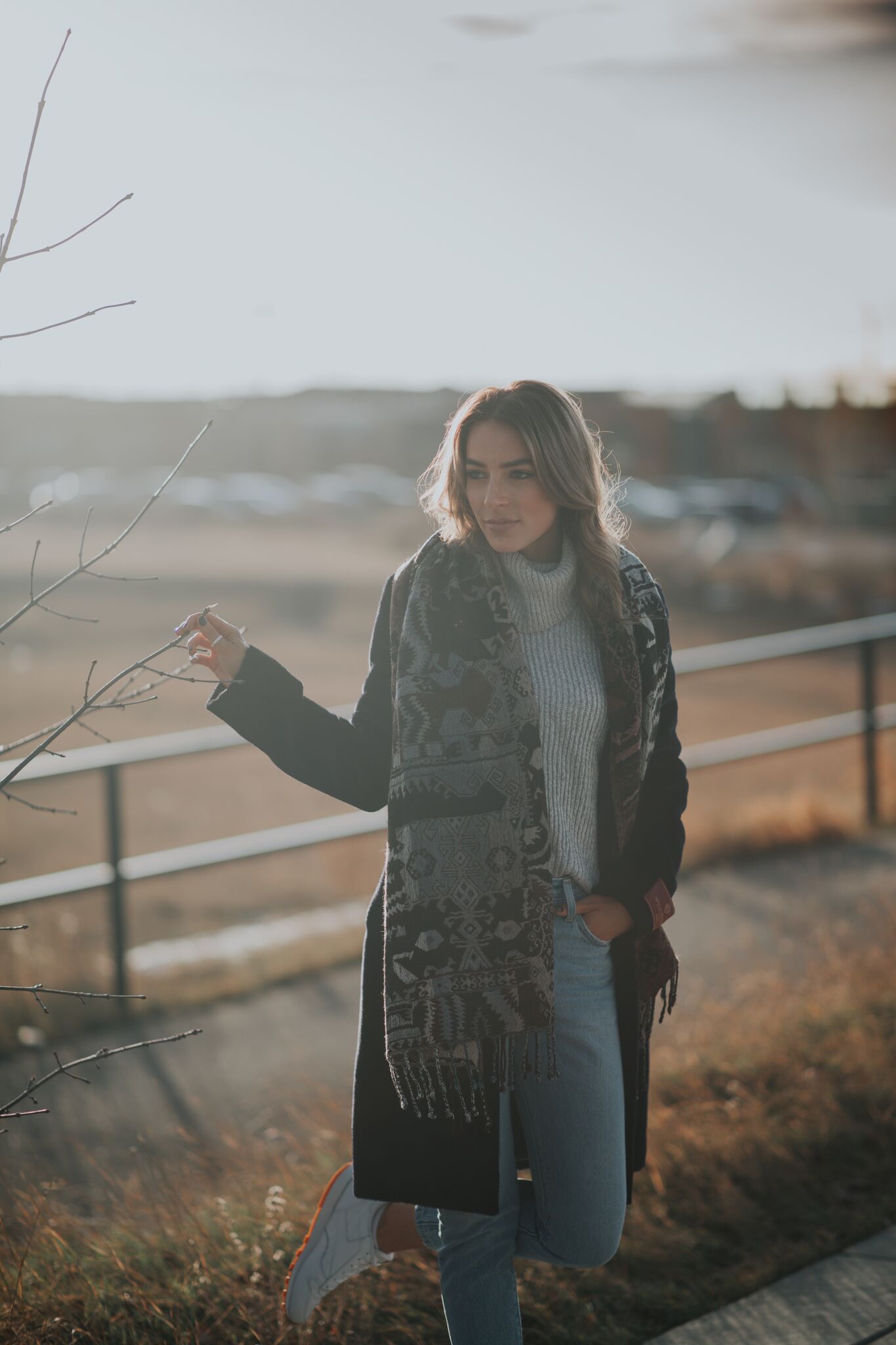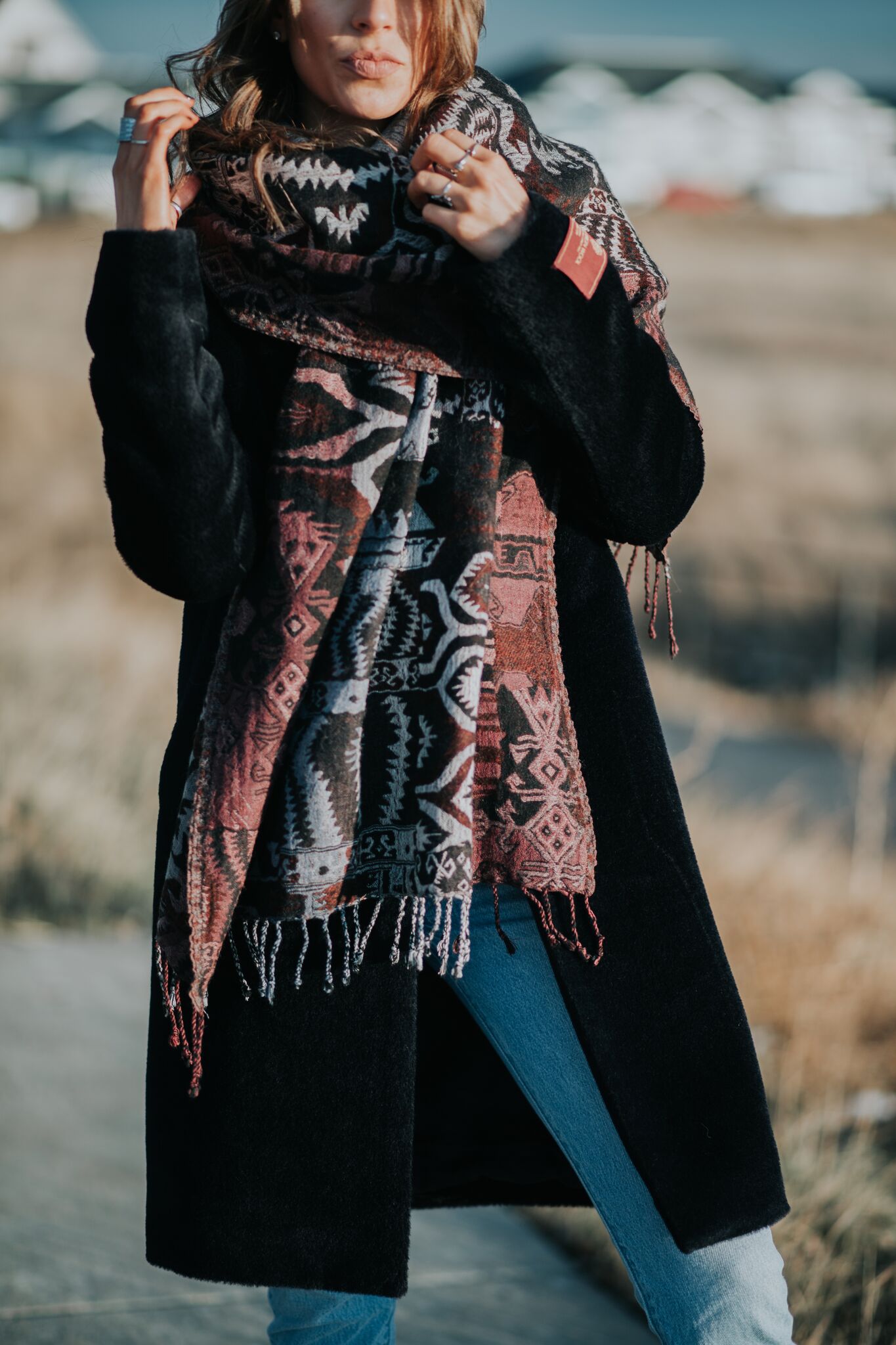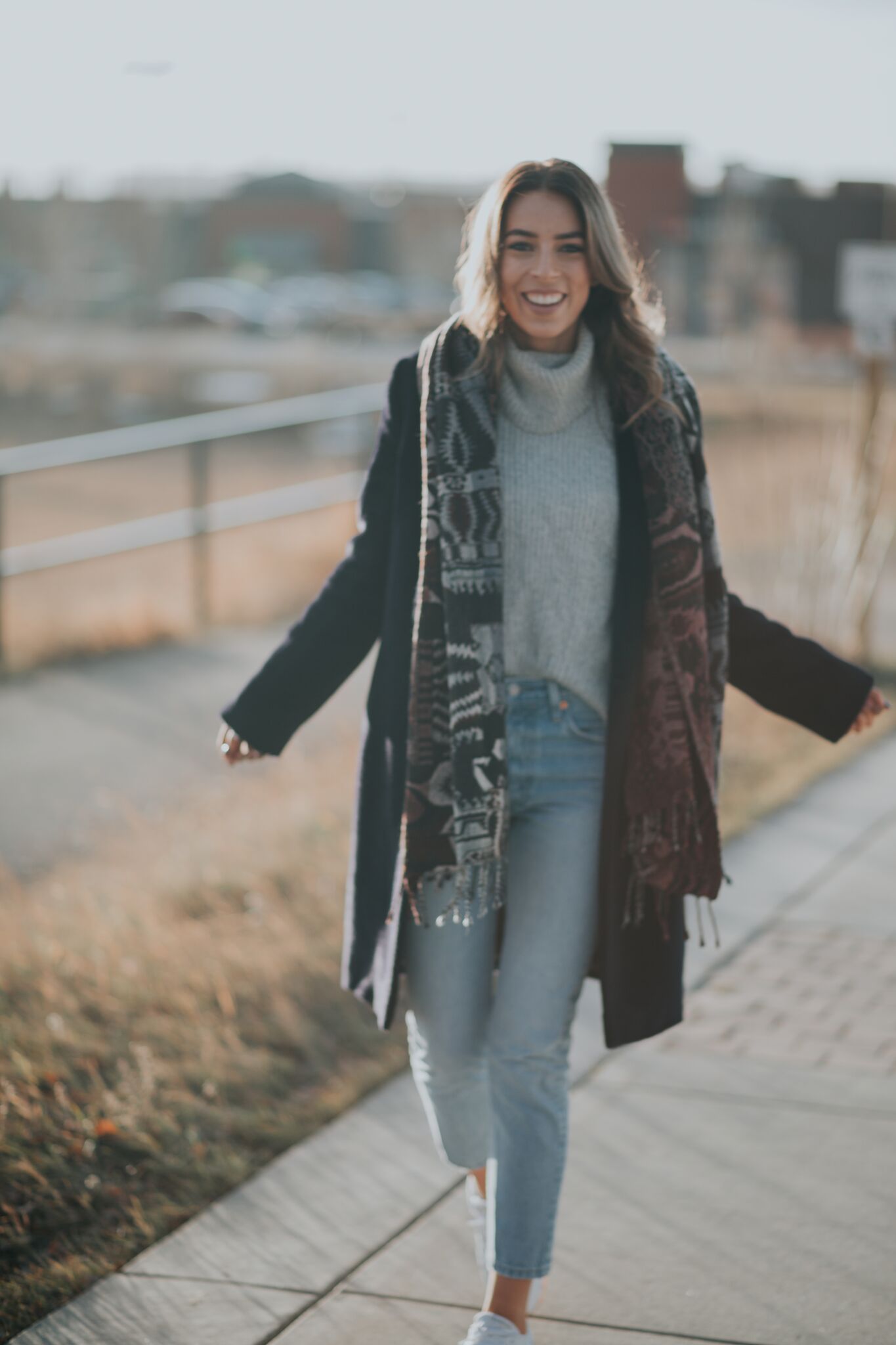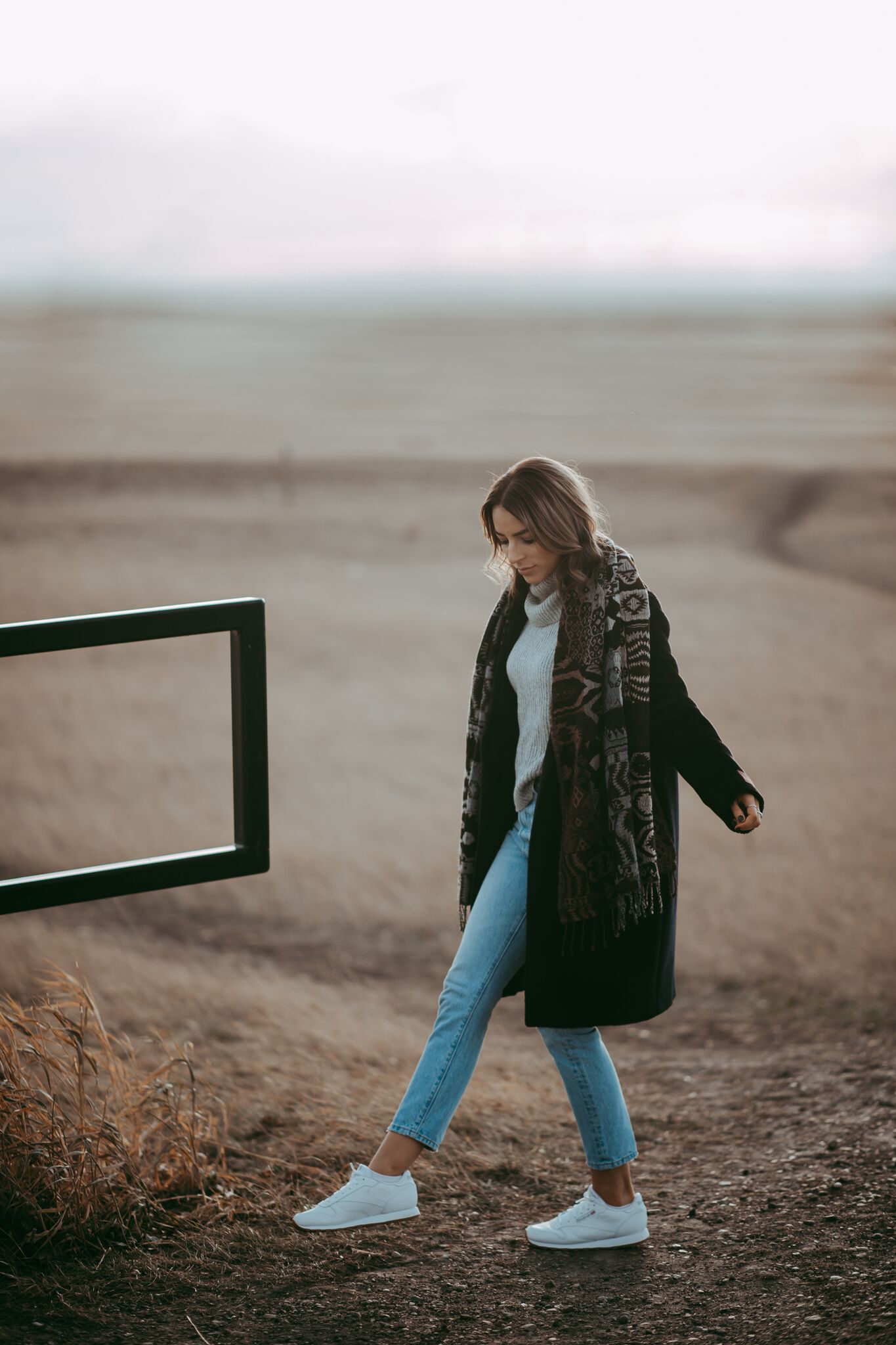 SHOP THE LOOK! ↓
Coat:  BABATON STEDMAN COAT (sold out)
Similar Coats: BABATON SLOUCH WOOL COAT, VINCE NOTCH COLLAR CARDIGAN
Sweater: BABATON PLUTARCH SWEATER (similar)
Scarf: WILFRED HAUS PARTY BLANKET (similar)
Denim:  LEVIS 501 SKINNY
Sneakers: REEBOK CLASSIC LEATHER