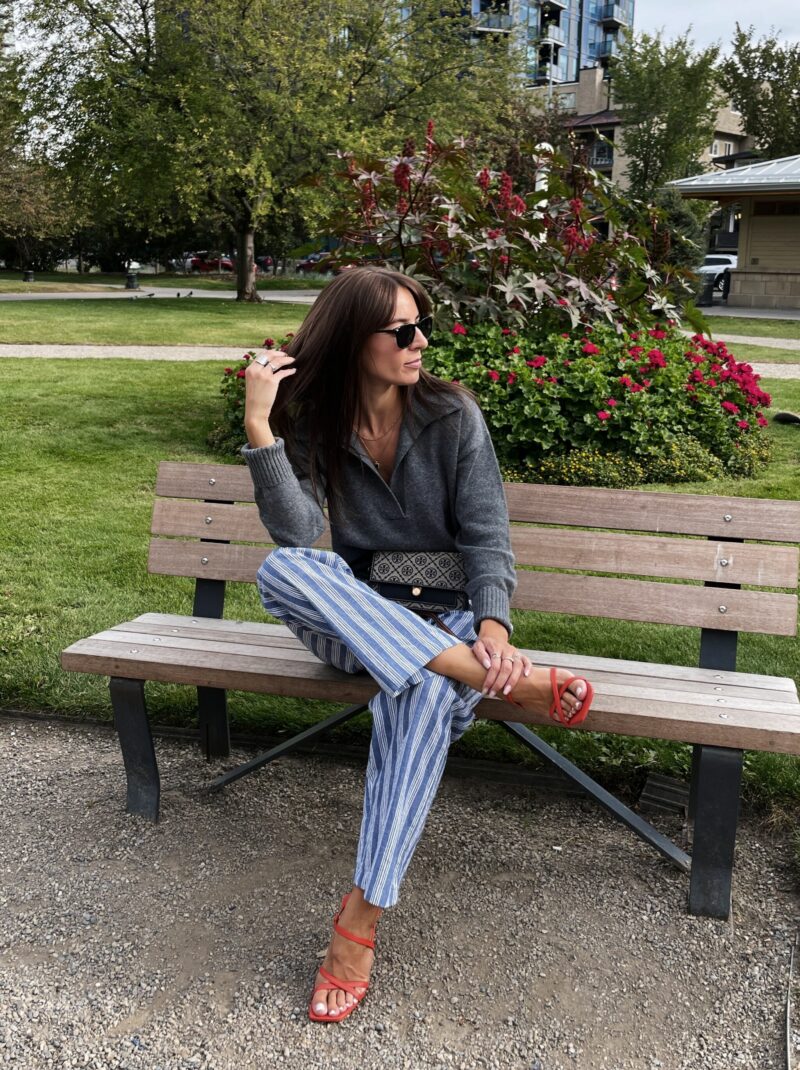 Fall fashion has taken a daring turn this year with an unexpected trend: pajama pants as streetwear. That's right, it's time to set aside the restrictive jeans and embrace the ultimate comfort while still looking effortlessly chic– pajama pants are officially the new must-have item for your wardrobe this season!  Gone are the days when pajama pants were solely reserved for lazy Sunday mornings and cozy nights in.  I'm wholeheartedly embracing this versatile statement piece that can be worn from sunup to sundown.  However, make sure to follow the tips below to keep your look streetwear ready.
Here are a few tips on how to incorporate the pajama pant into your fall wardrobe:
1. Choose the right fabric.
The key to pulling off pajama pants as a fashion statement is to choose the right fabric. Look for materials like linen, silk or satin, which have a dressier appearance and hang more elegantly. Avoid cotton pajama pants, which are usually thicker and more casual.
2. Pair them with the right accessories.
When wearing pajama pants, it's important to keep the rest of your outfit refined and elegant. Pairing them with high heels, chic blouses, and statement jewelry can help elevate the look. A structured blazer or leather jacket can also add some edge to an otherwise casual outfit.
3. Opt for a monochrome look.
To avoid looking like you just rolled out of bed, consider opting for a monochrome look with your pajama pants. This means choosing a top and accessories in the same colour family. For example, if you're wearing black pajama pants, pair them with a black camisole and black heels. This helps create a more polished and put-together look.
4. Mix and match with other textures.
Another way to bring some dimension and style to your pajama pant outfit is by mixing and matching them with other textures or prints.  Here I paired these linen pants with a neutral cashmere sweater and added a neon orange heel for a fun pop of colour.  I also love the additional print added from this Tory Burch handbag.
5. Choose the right fit.
Finally, it's important to choose the right fit when it comes to pajama pants. Look for a pair that fits well at the waist and hips, but has a relaxed fit throughout the leg. This helps to avoid the style looking too tight or too baggy.  You can also opt for a cute short instead of a full-length pant.  I'd pair the shorts with an oversized blazer and heel.
In conclusion, the pajama pant trend is a fun, easy-going look and with the right styling, it can be a stylish addition to your fall wardrobe!
xoxo Tira