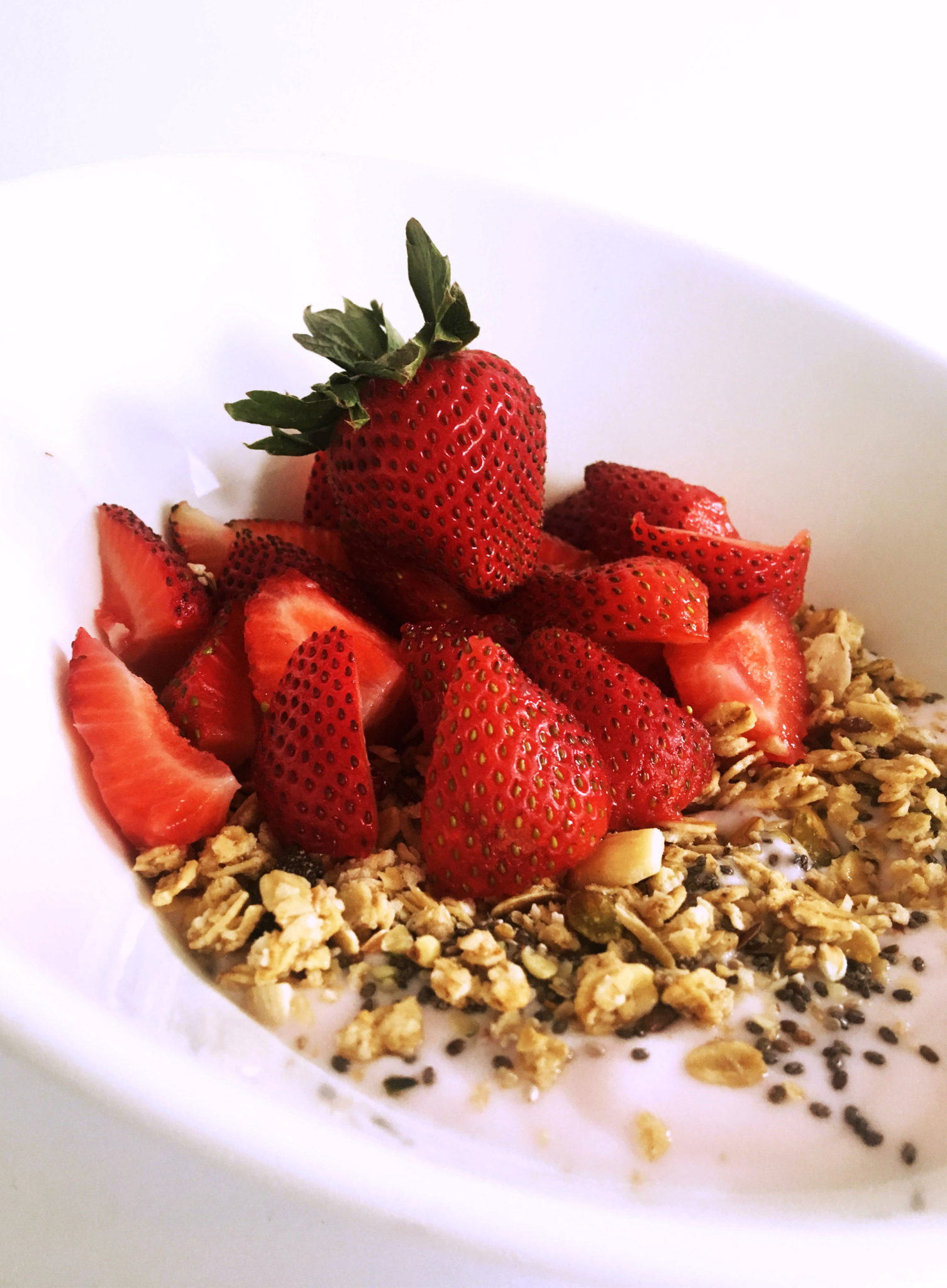 I tend to go through phases when it comes to my morning routine.
Usually I aim to make a smoothie but somedays when there just isn't quite enough time, its nice to have a quick option thats healthy and just as filling.
As the fall season has begun and my mornings become busier, i've been catching myself opting for this gluten-free berry parfait.  It's simple and can easily be switched to any of your favourite ingredients.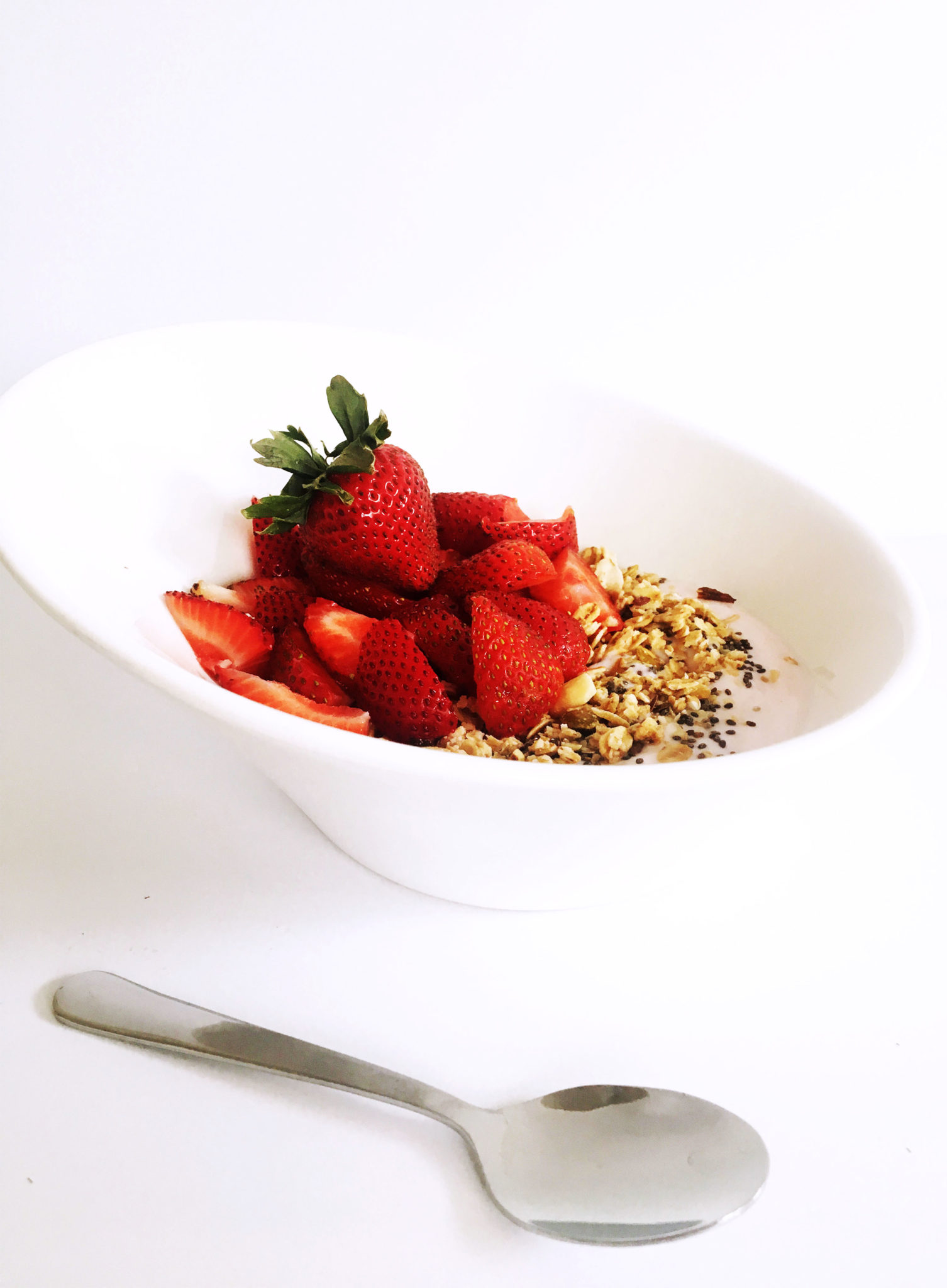 Ingredients
1 cup plain greek yogurt
1 tsp organic, sugarless jam
1 tbsp sliced almonds
1 tsp chia seeds/hemp hearts
1/4 cup roasted gluten-free oats
handful of fruit or berries of your choosing
drizzle of honey (optional)
Instructions
Combine Yogurt and sugarless Jam
Slice desired fruit or berries
Layer all desired toppings on Yogurt
Drizzle top with honey