A Personal Story | Moving To New Zealand During A Pandemic
"Australia has closed their border for all transferring flights…your tickets are no longer valid," the ticket agent repeated to my boyfriend and I.
Stunned, we stood in the Auckland Airport wearing N95 masks, surrounded by all of our luggage.  "We're trying to check in…we have a flight booked to Canada!" We were totally confused and in disbelief.  "How could the flights that we just purchased yesterday be no longer valid?"  But this was the case for us and for so many other people desperately trying to get home.
The airport was full of travellers who were either stranded with no way home or forced to abandon their original flights and purchase new tickets for seriously outrageous costs.  It was also obvious that even airport officials were finding it very difficult to help, when they themselves had just found out they no longer had jobs.
I will never forget the sense of fear and confusion we felt from everyone we spoke with that day.
It took the next FIVE HOURS going between ticket and travel agents, as well as the Canadian Embassy before we were finally allowed to board one of the last flights leaving to Vancouver.
As I sat looking out of the plane window, watching the rolling green hills pass by I couldn't believe this was how things had ended after only 25 days in New Zealand.  In only 48 hours, everything I had been planning in the last year had turned completely sideways.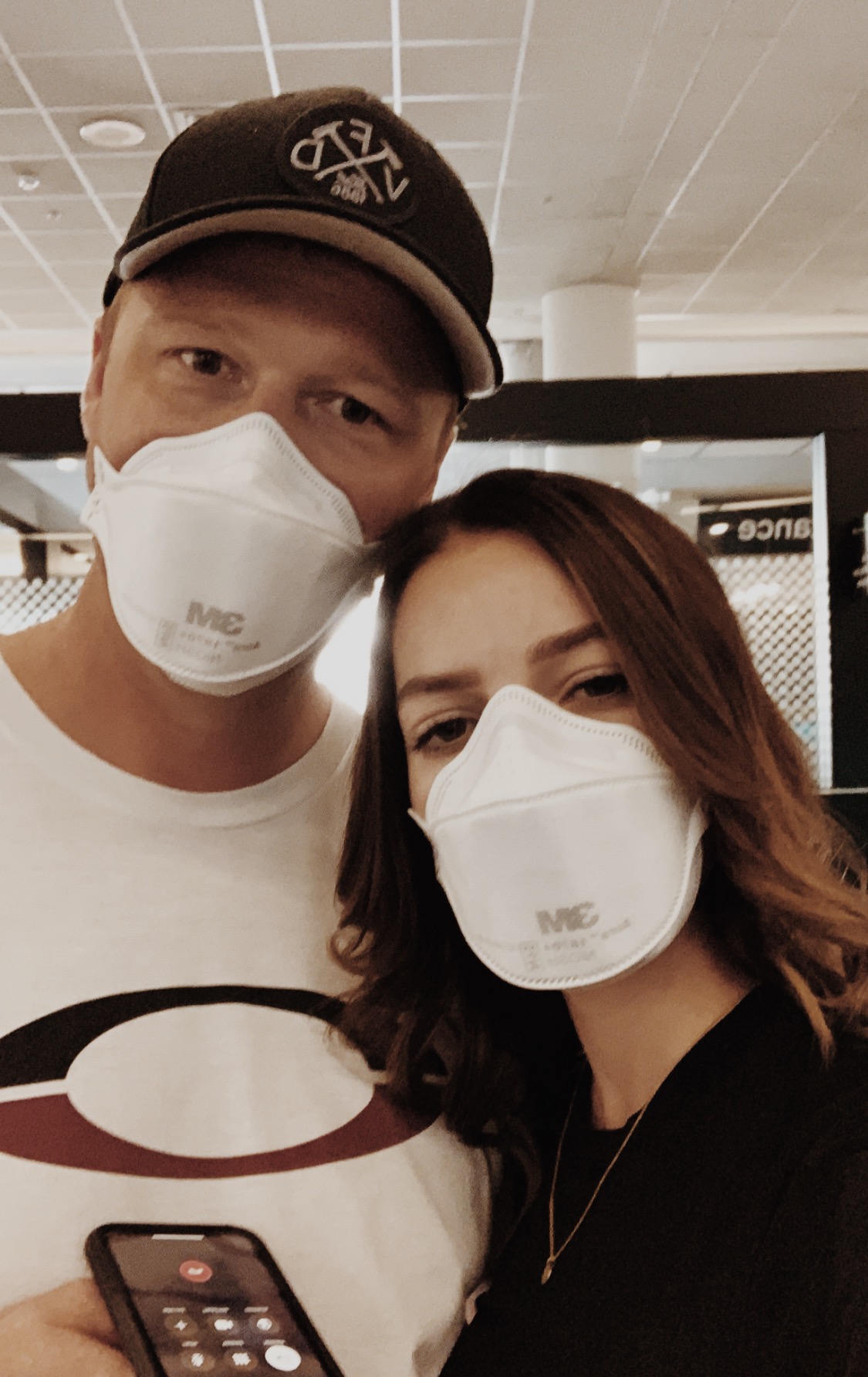 SO…WHAT MADE ME DECIDE TO MOVE TO NEW ZEALAND IN THE FIRST PLACE?
Well, to be honest…change.
I've been very restless.  I love my home and where I've grown up but I have felt for a long time that I wasn't where I needed to be.  I wasn't exactly sure if that place would be New Zealand but It was the place that I couldn't get out of my mind.  Plus I've been following a lot of Australian and New Zealand fashion brands.  I am very drawn to their presence in the fashion industry.
So I made the decision, got a Visa, booked my flight and hoped the rest would fall into place.  And it did!
I had interviewed with Kookai before leaving.  (They are an Australian fashion label that I highly recommend checking out!)  I immediately clicked with their brand and aesthetic and felt this was exactly what I wanted!  After another interview and a floor trial, I was given the position of Assistant Store Manager.
This company seriously blew my mind – the training was impressive, with high expectations for styling customers.  As well, Kookai has a strong ethical footprint and is a "Katalyst" for change.  This was exactly what I was looking for.  I found a room to rent in Mairangi Bay (on the north side of Auckland) with a great couple and their dog, and only a five minute walk to the beach.  I picked up some furniture and was moved in by the end of the day.
My boyfriend even helped me find a little beater Honda Civic!  And yes, I did learn to drive on the other side of the road AND car without crashing!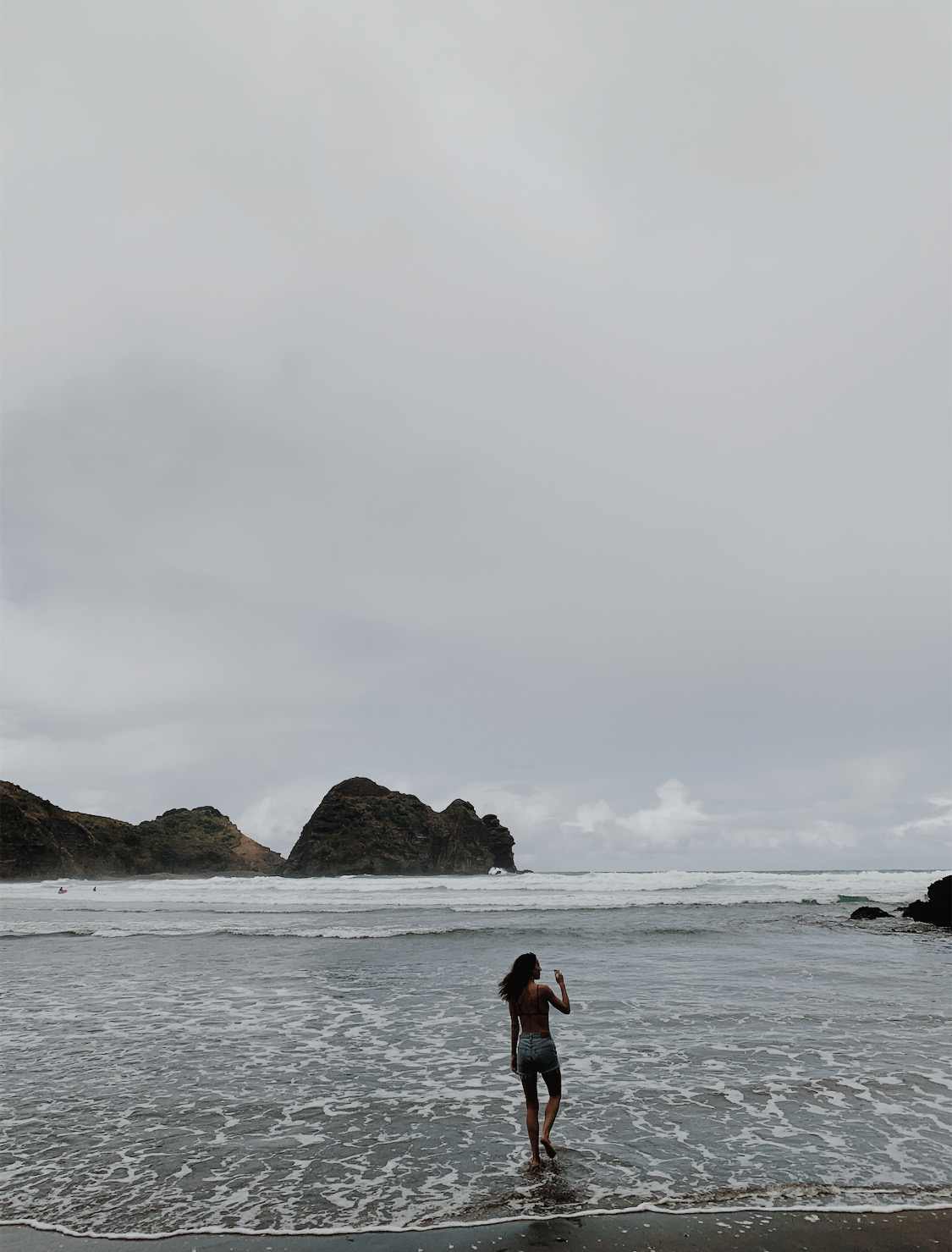 MAKING THE DECISION TO LEAVE
Setting up an entirely new life was insanely stressful, but by the end of that month I felt really good.
I worked my first three shifts before heading to Waiheke Island for a last bit of vacay with my boyfriend, who was returning back to Canada.  Things were great!
That night, everything changed!  New Zealand was now in full lockdown.
I went from setting up a whole life to sitting on a plane headed home, all in a matter of 48 hours.  That's how fast New Zealand went from "all is well" to full-out crisis.  Obviously, you hear what is going on around the world, but until it happens right in front of you, it just doesn't click.  I can't really describe the kind of shock I felt having to walk away from everything I had just built.  I literally left a job, some new belongings and a car parked in the driveway…all in the hope of returning as soon as I possibly can.
I COULD have made the choice to self isolate in my new place, but since my flat mates were staying with their own family, it would've meant I would be staying alone…in a new country and for who knows how long.  It just didn't feel right.  So I made one of the hardest decisions-to come back home.  I can't really say that I am happy about it, but I am very grateful that I made it home safe.
No one knows where the world is going right now, but I hope that we can all find our normal once again.  I really am so grateful that I will be spending this questionable time at home, close by all my family and friends.
That's what will always remain the most important.