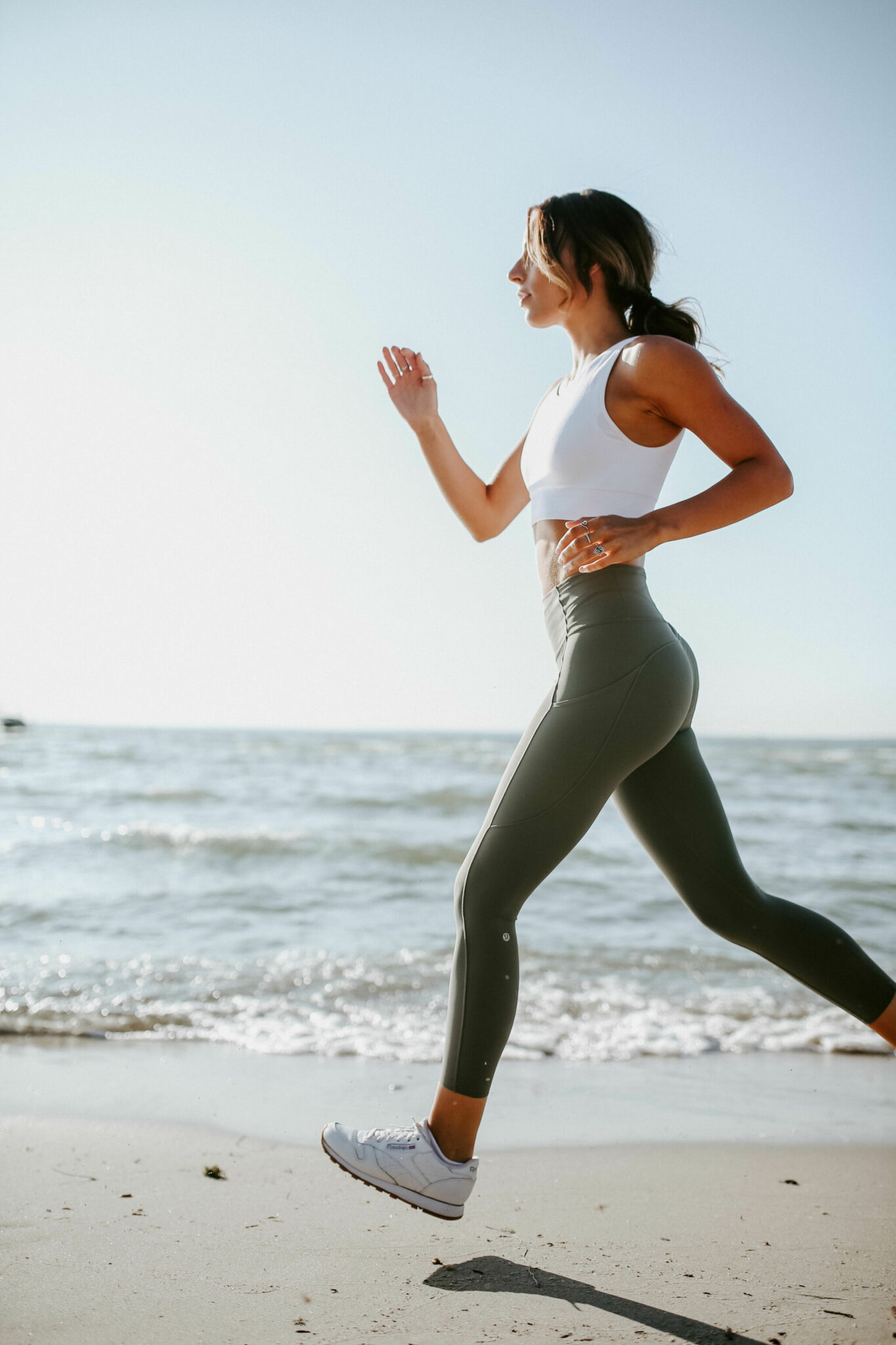 Fast & Free | My Go-To Fitness Routine
Well…I have to say, my summer has been off to a great start!
Between the BBQ's, patio drinks and some great beach days, I've really been enjoying myself.  Although, with all the fun, that usually means my fitness takes the biggest hit.  At least, that's what I realized as when August suddenly arrived.  With only two weeks left until my summer vacation to the West Coast…and a 6km Mud Hero race, I decided I had to get back to it!
The difficult part is there is so much information out there about health and wellness and so many people claiming to have the answers for achieving the "perfect" body.  But, I have never found there to be a one size fits all answer.  I believe it's just important to find what you enjoy and what helps to keep you motivated!
SO HOW DO I STAY ACTIVE?
I wish that slipping into these new Fast & Free leggings from LuLu Lemon was enough to keep my butt in shape, although unfortunately that's not the case.  I CAN SAY though that they are perfect for helping you to look polished no matter what your fitness regime.
Coming from a figure skating background, I have continued to find that joining a sport/class has to be one of the best ways to stay in shape.  However, with my current schedule causing me to be away too much, I have not been able to make that commitment.
So lately, I have had to find a simple but effective workout that I can do just about anywhere.  And so can you!
The full routine I've listed below can be customized to whatever level you are at.  If you're using a treadmill for the beginning cardio instead of running outdoors, simply increase or decrease the incline level.  I also use 10 pound ankle weights and a medium level restriction band around my thighs for the remaining exercises, that can also be customized for your desired difficulty.
Now there's no excuses…right?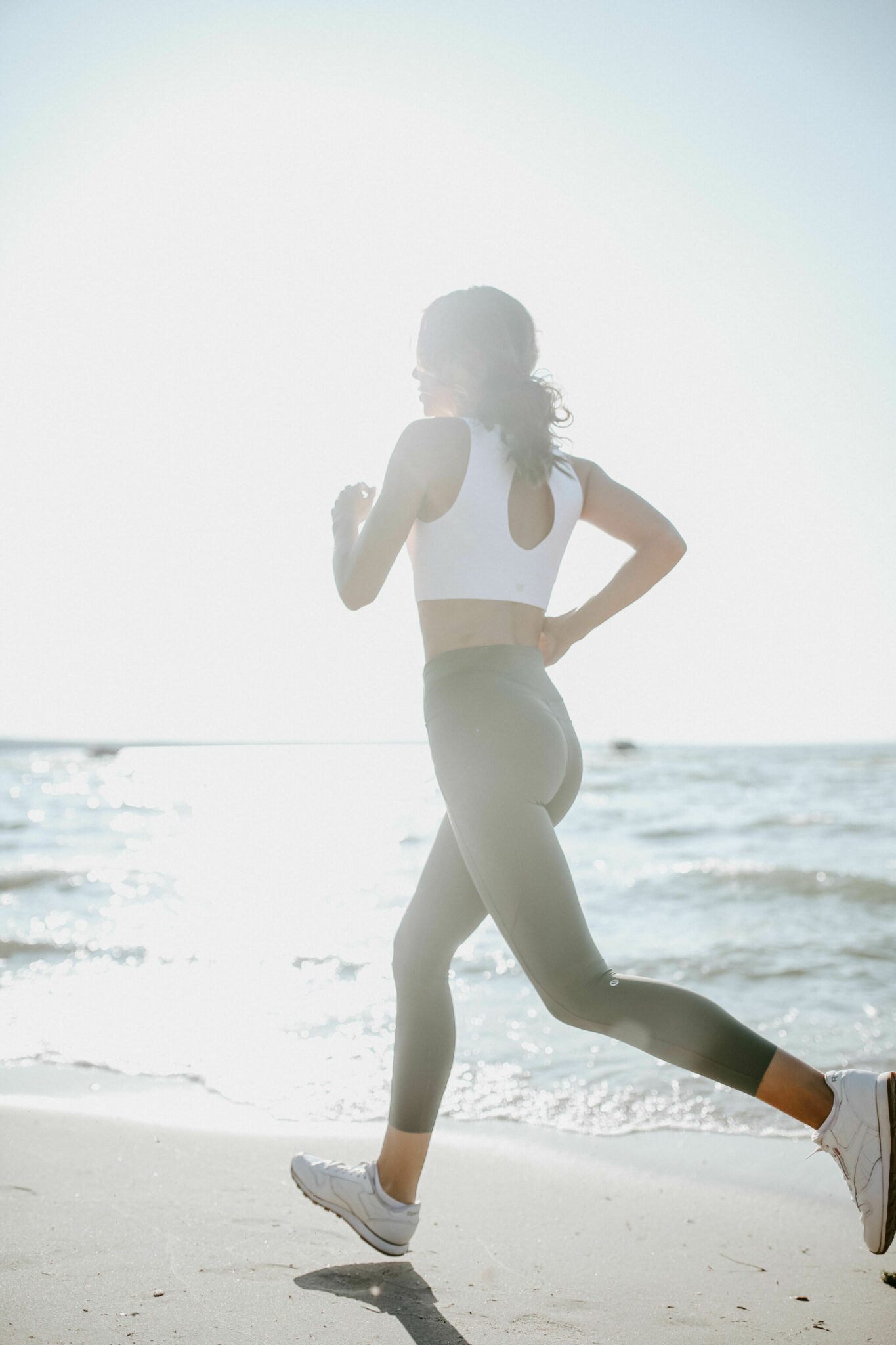 One Hour Full-Body Workout
CARDIO
1-1.5 mile run.
If using a treadmill rather than outdoors, I set my incline to a level 5.  I then start with a 3.5 pace warmup for approx. 1 minute, then a constant pace of 4.5 til I hit my desired distance.  For cool down, I decrease my pace back to 3.5 for 1 minute and then to a 3 for 1-2 more minutes.  Running time ranges between 15-20 minutes total.
-BREAK-
CORE / ARMS
30 Regular Sit-Ups
20 Regular Crunches
20 Crunches with Legs Elevated
30 Bicycle Crunches
30 Second Flutter Kicks
45 Heel Touches
45 Russian Twists
20 Reverse Crunches
30 Side Plank Pulls (Left & Right)
30 Second Side Plank Hold (Left & Right)
45 Plank with Oblique Twists (Hip Dips)
30 Side Crunches with Legs Elevated (Left & Right)
15 Pushups (Split If Necessary)
-BREAK-
LEGS / GLUTES
30 Dead Lifts (45lb Bar)
45 Calf Raises
30 Pulsing Squats
20 Lunges (Left & Right)
30 Regular Glute Bridges
20 One Legged Glute Bridge (Left & Right)
30 Close Knee Glute Bridge
30 Clamshell Glute Bridge
20 Donkey Kicks (Left & Right)
15 Alternating Frog Kicks
20 Regular Frog Kicks
30 Second Booty Flutter Kicks
20 Booty Toe Taps
-BREAK-
STRETCH
I love stretching! I strongly believe that stretching out your muscles is just as important as the rest of your workout.  There are so many health benefits including increased blood flow, increased performance in physical activities, improved posture that reduces tension causing back pain and it even helps to relieve stress.  So if you want to keep your muscles long, lean and healthy, then definitely don't skip this step after your next workout.
Here is a great video showing some key stretches I regularly use.  → 15 MIN. FULL BODY STRETCH (Cool Down)
P.S. Check out this great video for a unique core exercise! Skip to 03:13 for exercise demo. → How To Get A SMALLER Waist With One Exercise // THE STOMACH VACUUM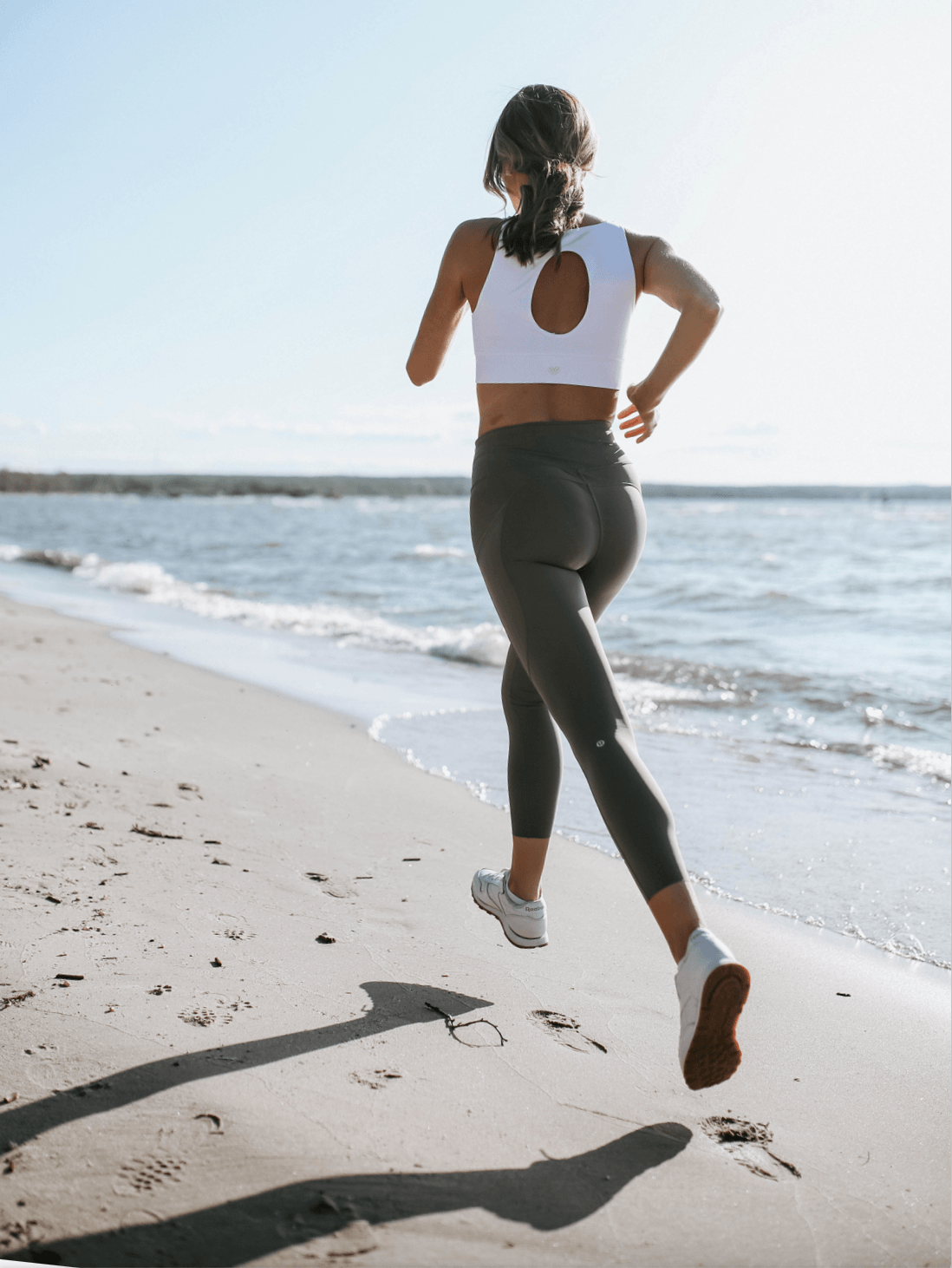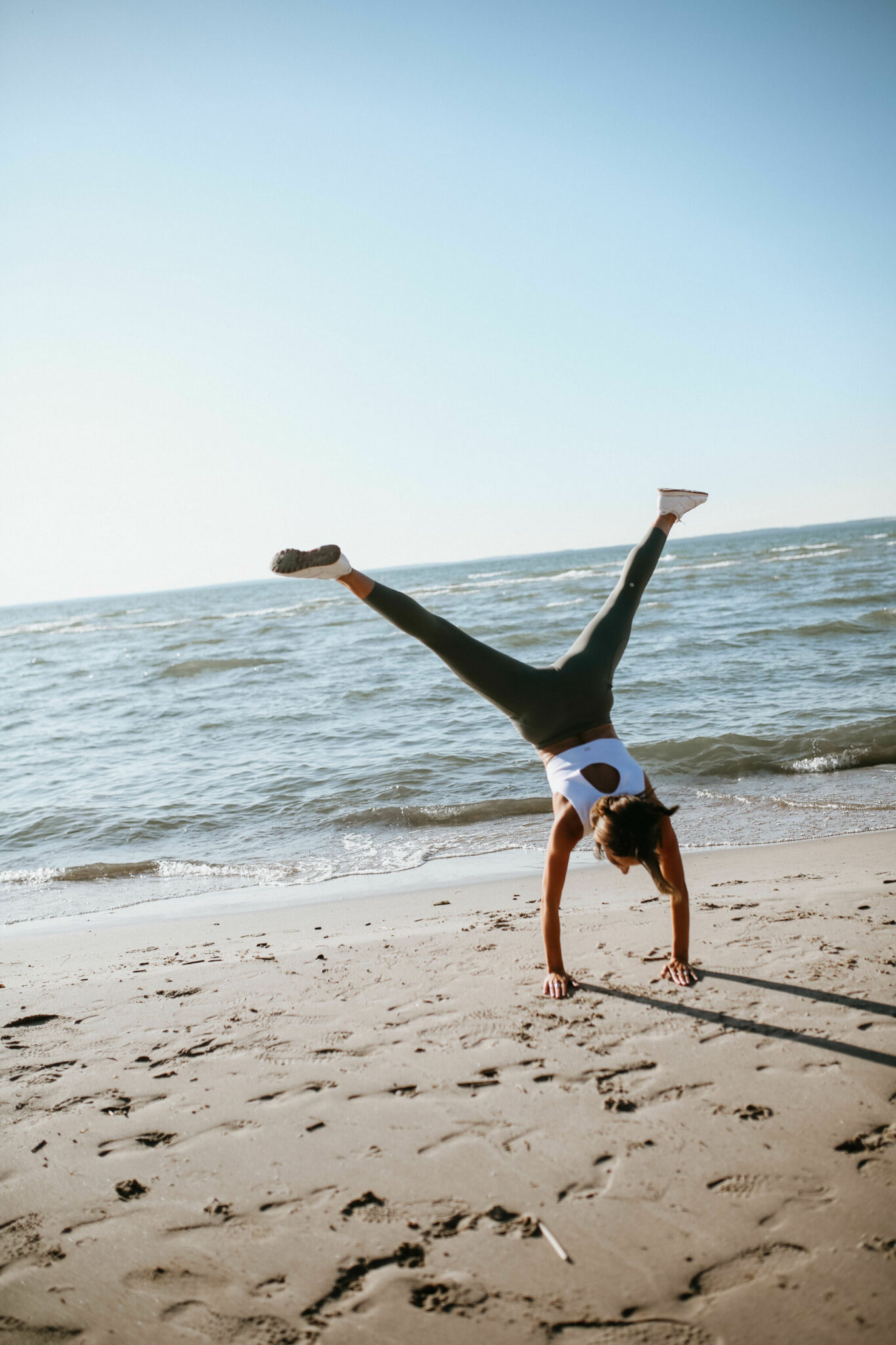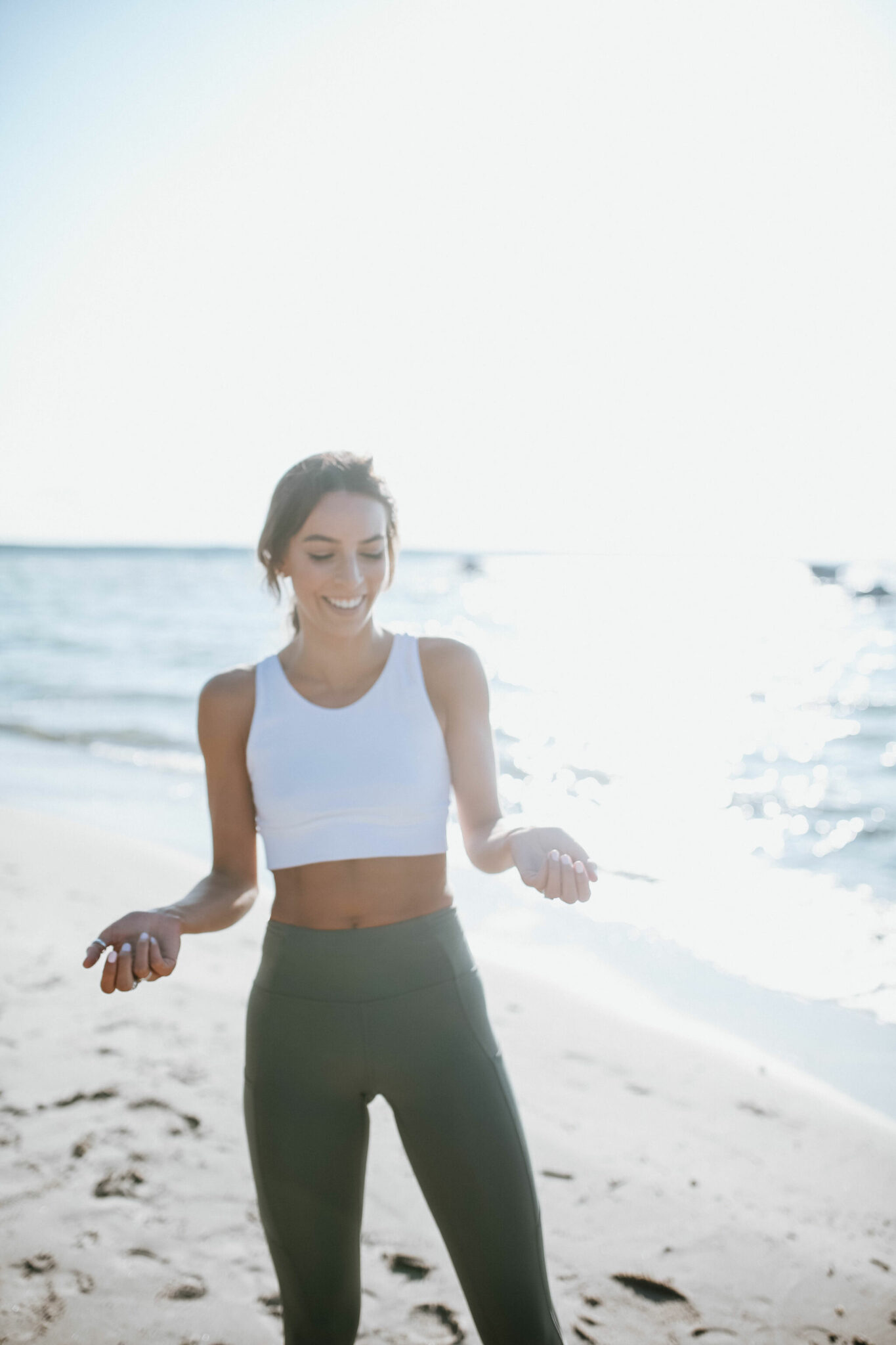 SHOP THE LOOK! ↓
Top: FOREVER 21 LOW IMPACT SPORTS BRA
Pants: LULU LEMON FAST & FREE TIGHT
Sneakers: REEBOK CLASSIC LEATHER
RELATED: Keeping Up With Your Fitness