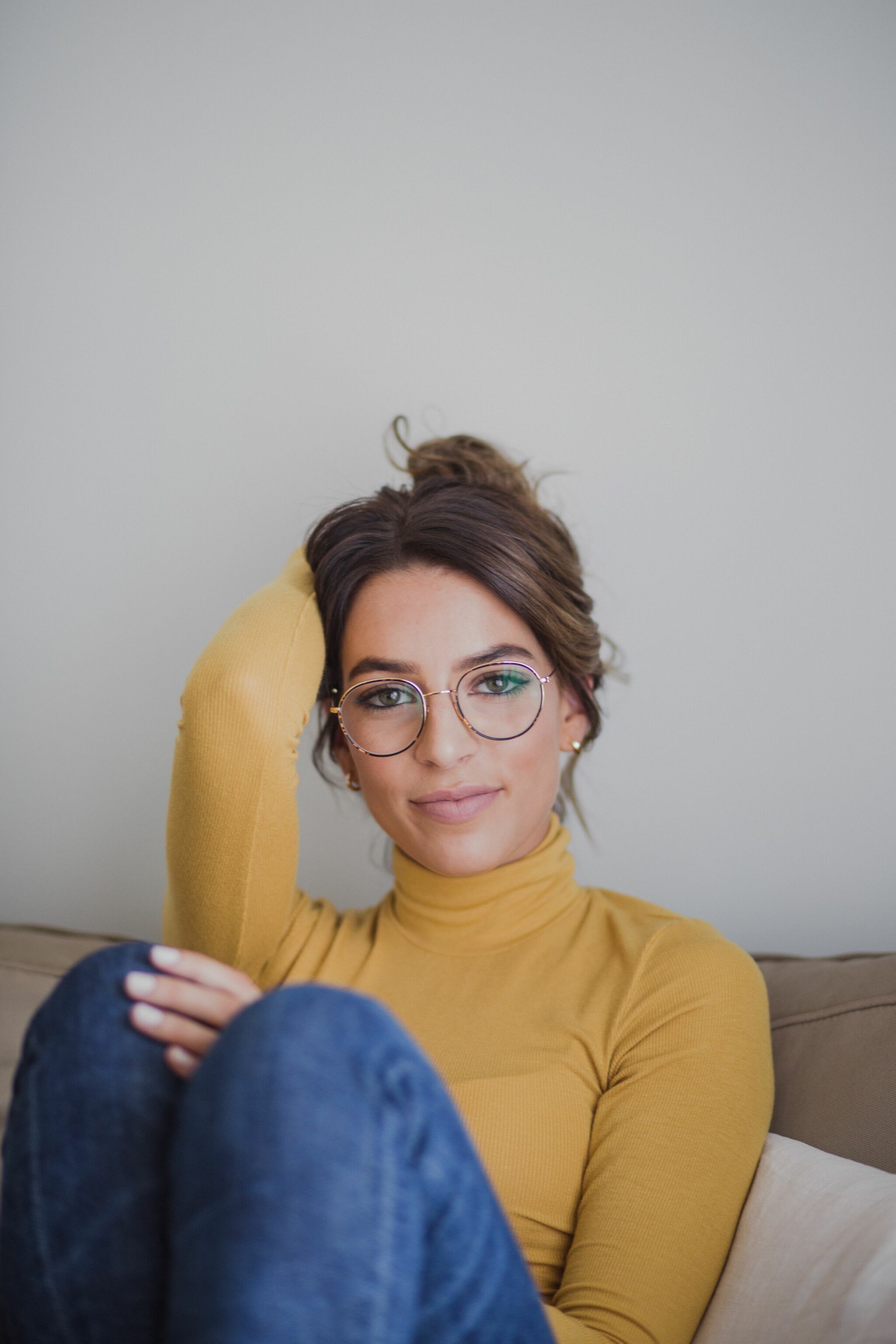 BonLook | A Brand Review
A few months ago, I made the purchase of a new pair of prescription glasses from the eyewear brand, BonLook and I was so happy with my overall experience that I had to share how great this company is!!
Unfortunately, I was that person that had to get glasses at a very young age. To this day, I really do pity any kids that have this issue.  I mean I already was on the nerdy side growing up, but adding a pair of bright, purple "flexible frames" with a strap in the back definitely didn't help my case!  But I guess, the worst part is always the massive cost!  Every few years, I'd grow out of my glasses and have to do an update. For anyone that doesn't have good coverage this can end up costing several hundred dollars straight out of pocket…especially when you're wanting a good quality pair of frames with prescription lenses that are hopefully more stylish than the ones I was rocking back in the day.   
Which happens to be exactly where I'm at right now. 
Luckily, my vision has improved over the years so wearing glasses for daily use hasn't been that necessary.  At least that's what I tell myself.  However, there's always those random times when I throw them on – like this very moment sitting here on my laptop. 
So, to avoid this huge expense that could be close to half a month's rent and to save my money for much greater necessities (not at all clothes or shoes), I continued to wear haggard, scratched-up frames that I'm sure were from the early 2000's. 
That is UNTIL I stumbled across BonLook.
ABOUT THE BRAND
BonLook is a Canadian company based out of  Montreal, Quebec but they do have numerous boutiques all over Canada.  If you shop regularly at Market Mall in Calgary, you actually may have already spotted one of their shops there.  BonLook's mission is to offer frames that are designed to "highlight natural beauty and individuality with fashion-forward silhouettes and bold colours and prints."  Each of their frames is designed and made-in house in Montreal with superior, high-quality materials.  They claim to have removed the "traditional middle men" and "heavy distribution structure" that is typically in place at other eyewear labels.  This allows them to offer "unparalleled value" for their prescription frames.
And the best part…they're all set at a completely reasonable cost!
"Thanks to our vertically integrated structure, we control every single step of the process, starting from designing and manufacturing up until the shipment to your door."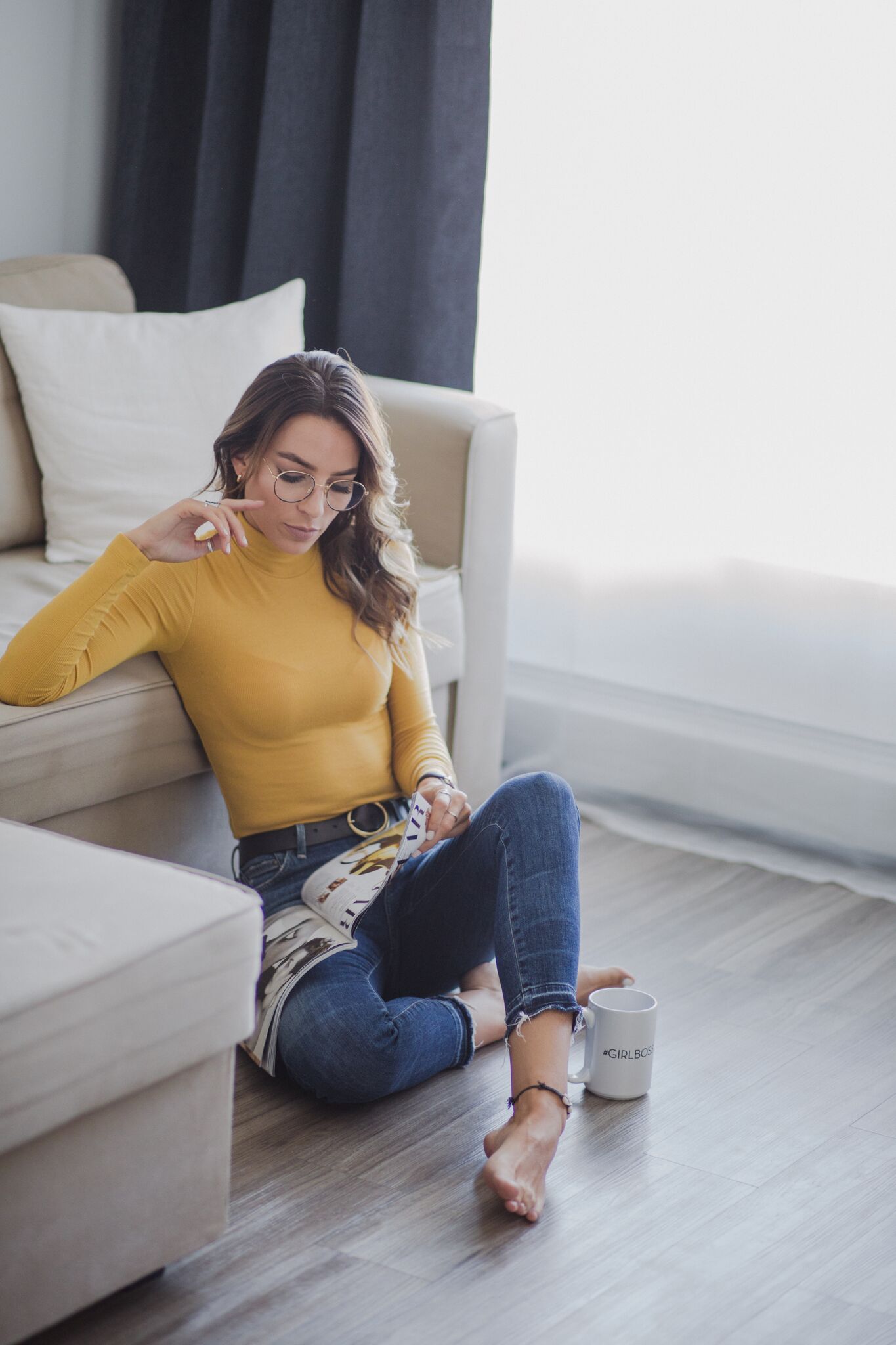 MY EXPERIENCE
The day I casually browsed the BonLook boutique, I definitely wasn't expecting to make a purchase.  But I was blown away when I found out that every frame in store has a flat rate of only one hundred and fifty dollars! 
And YES, that is including prescription lenses! 
I ended up buying these awesome round metal frames with a brown, tortoise print.  However, their unique, modern selection made it difficult to choose just one.  Which takes me to the other best part about this company.  They offer a full thirty day return policy after your frames arrive (which was about two weeks) no questions asked!!!  That means there is no stress if you happen to change your mind about the style you chose for any reason.  Their only requirement is that the return is done in the store they were purchased from where online sales have to be sent back. 
I also checked out their online process and it's actually set up very simply as well.  Just choose your frame and upload a copy of your current prescription and you're done!  Really great for those who may not have a store near by.
All in all I'm very happy with my new BonLook frames and I really believe I will continue to purchase from this brand in the future.
"We started BonLook with a singular mission: to become the ultimate fashion destination for your eyewear wardrobe, offering fashionable, covetable, beautifully made frames and accessories."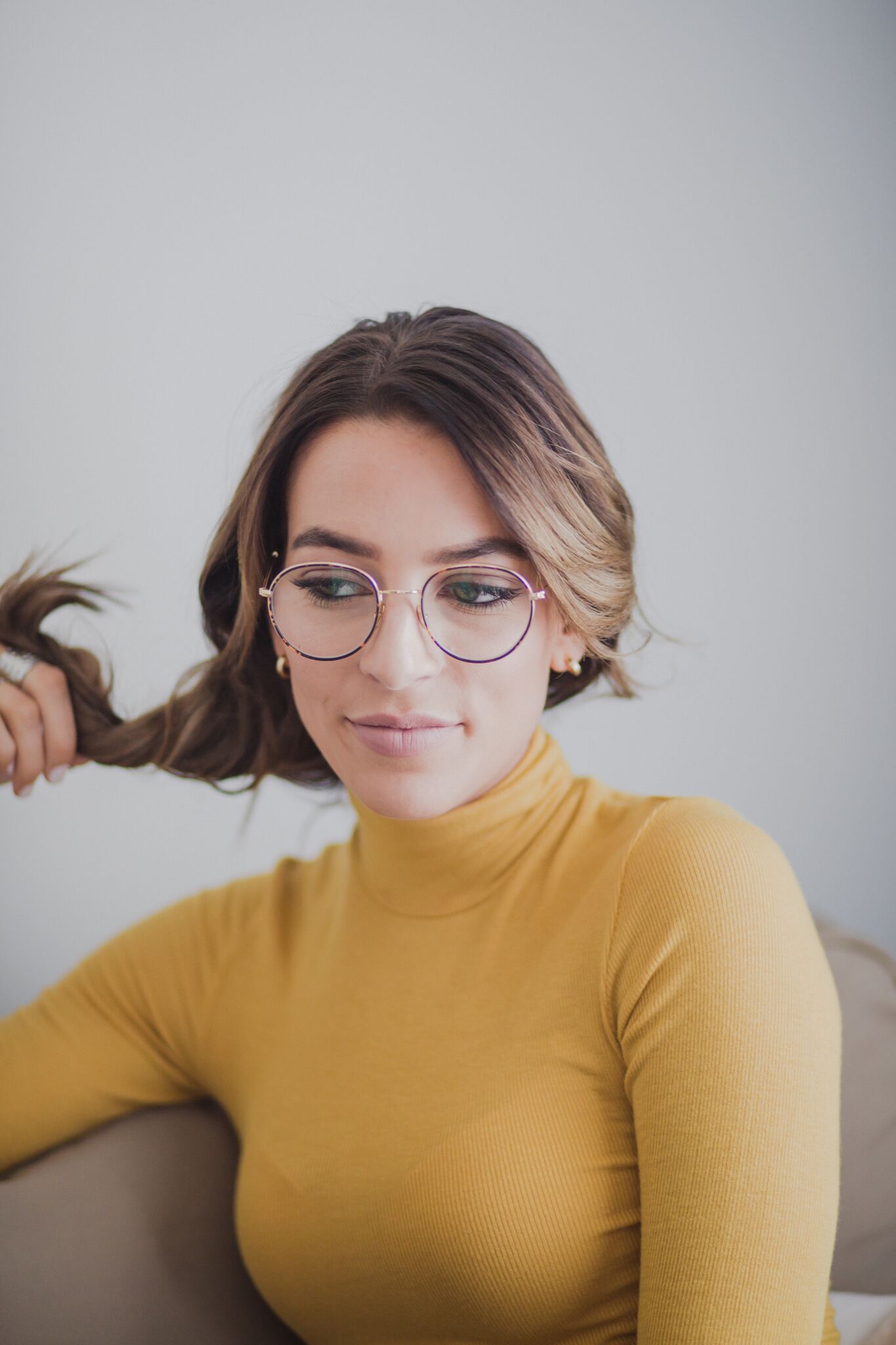 SHOP THE LOOK! ↓
Eyewear: BONLOOK SUBROSA
Top: WILFRED HUET T-SHIRT
Denim: CITIZEN'S ROCKET CROP WEEKENDER
Belt: AUXILIARY CLASSIC BELT