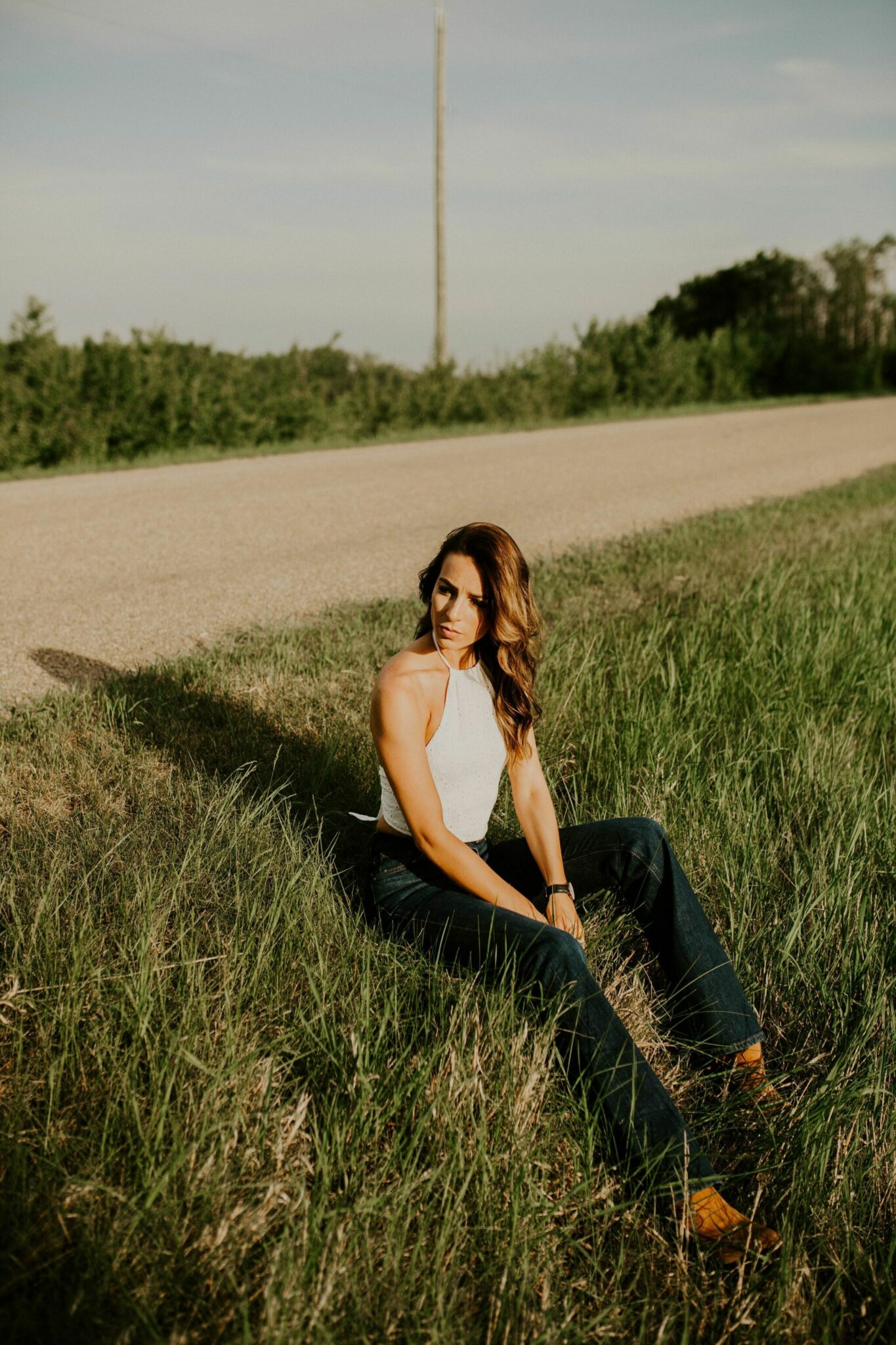 Summer Flare | A Style Flashback
Okay, so it's official…retro is in!
And it's coming in stronger than ever and with no real signs of slowing down.  So if you haven't got on board with all these "newly" occurring trends, then it's definitely the summer to start.
Over the last few years, we've been seeing a slow progression of retro fashions being reintroduced.  I honestly believe a lot of people chalked them up to being fads that would quickly go out as fast as they came in.  However, that doesn't seem to be the case at all.  It's not just the high-waisted mom jeans, and crop tops.  We're talking slip dresses, overalls, chunky heels, bold colours and loud prints, such as: florals, polka dots and animal prints (specifically leopard which is very hot this summer especially for swimsuits).  This also includes accessories, such as: scrunchies, tassel purses,  hair scarves and hair pins.
I have even talked about the belt bag aka "the fanny pack" being another hit trend on my previous post Trend Alert | The Belt Bag.  You can also check out my post BonLook | A Brand Review where I reviewed a pair of glasses that are so similar to a pair that my mom wore back in the 80's.  Which I now feel a little bad about mocking as a child.  I also picked up a pair of black bike shorts that I am already in love with, so stay tuned for more on those.
And don't think this retro flare is just limited to womenswear.  We're even seeing flashbacks in menswear as well, with printed 60's suits, pastel colours and oh so short hemlines.  Yes, I'm talking about men's short-shorts!
So with all these fun looks that are a bit of a blur from the 70's to early 2000's, which do you think you'll be trying this summer?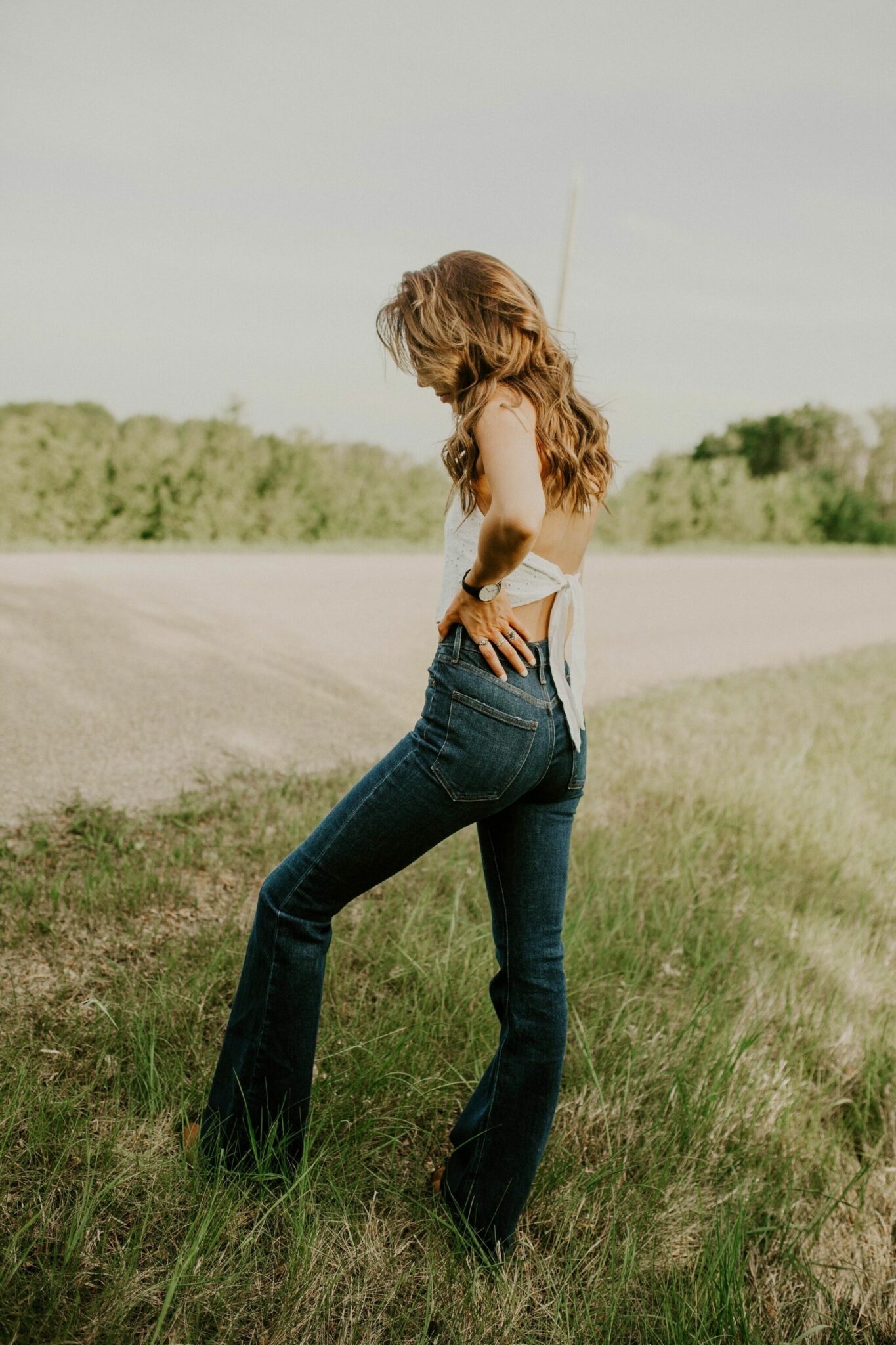 I can say a new favourite of mine is the flared denim.
Denim already happens to be one of my absolute favourites (and in my opinion), one of the most important items in my wardrobe.  I'm sure a few people would agree that when it comes to denim I have a slight addiction.  Whether they're skinny, boot-cut or flare, I genuinely believe that If you have a well-fitted, QUALITY pair of blues your outfit will easily come together.  
And I know It may feel like everyone just got transitioned to the skinny fit but let's remember that most of us were completely skeptical when they were first introduced.  And since then, I've been in a pretty committed relationship with my skinny jeans.  So why not change it up?
Throwing on these Denim Forum flare jeans was actually really fun.  They give off that young, sexy, flirty vibe that's seriously 70's.   But there are a few things to remember when giving the flare a go.
Three Tips to Follow:
What is Your Body Type?  If you're curvy, then by all means go big!  Having a high-waisted denim that's fitted around the hips and then a wide leg will nicely compliment your curves.  But if you happen to be narrow, with smaller hips such as myself, then try not to go too big on the leg as this will end up looking disproportionate.  If you're very lean and tall, a simple boot-cut will be the most flattering.
Heel or Flat?  When it comes to a flare, I would say to always pair it with a heel or wedge.  This will help to balance out the flare and to help make your legs appear longer.  It also helps the fabric to lay the nicest and not bunch at the bottom.  For this look, I wore a tan, suede bootie but a wedge sandal would have also been great.
Crop Top or A Longline Hem?  Do either!  But if you're going with a longline hem, try something loose and flowing such as an off-the-shoulder blouse.  Otherwise, crop tops would be my go-to.
So what are your thoughts?  Will you be adding some flare to your summer?
RELATED: Vintage Style Rules To Learn From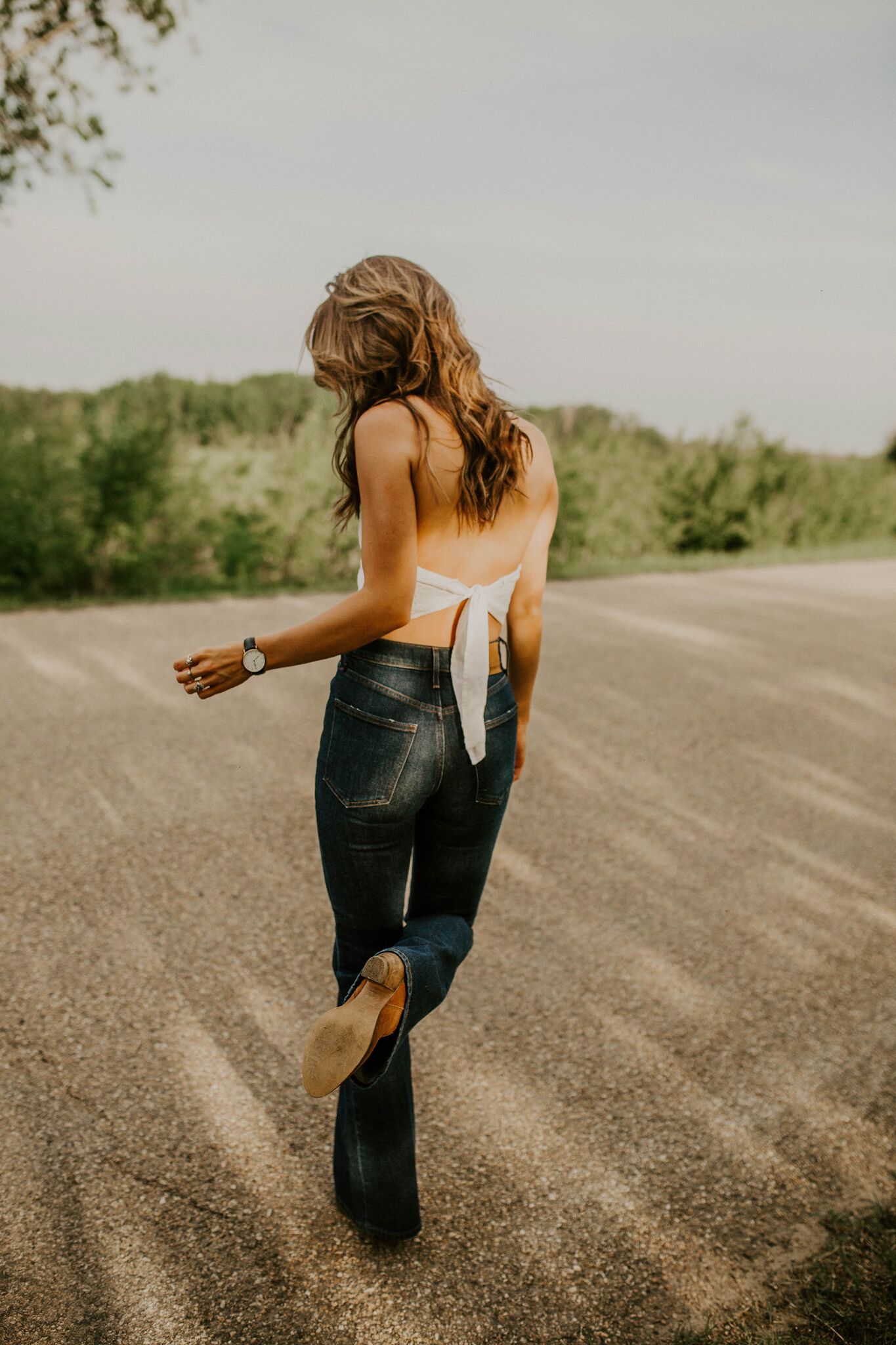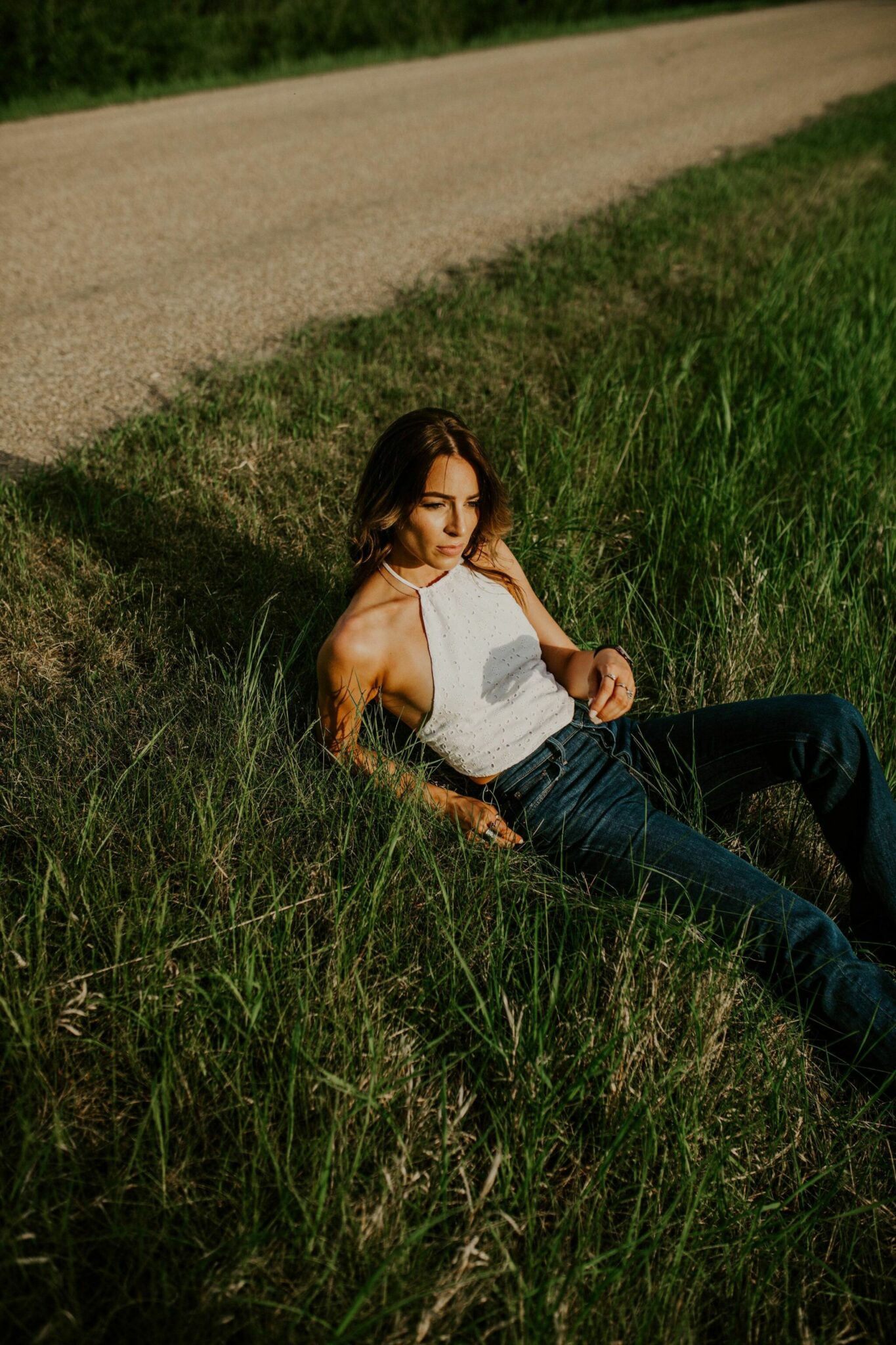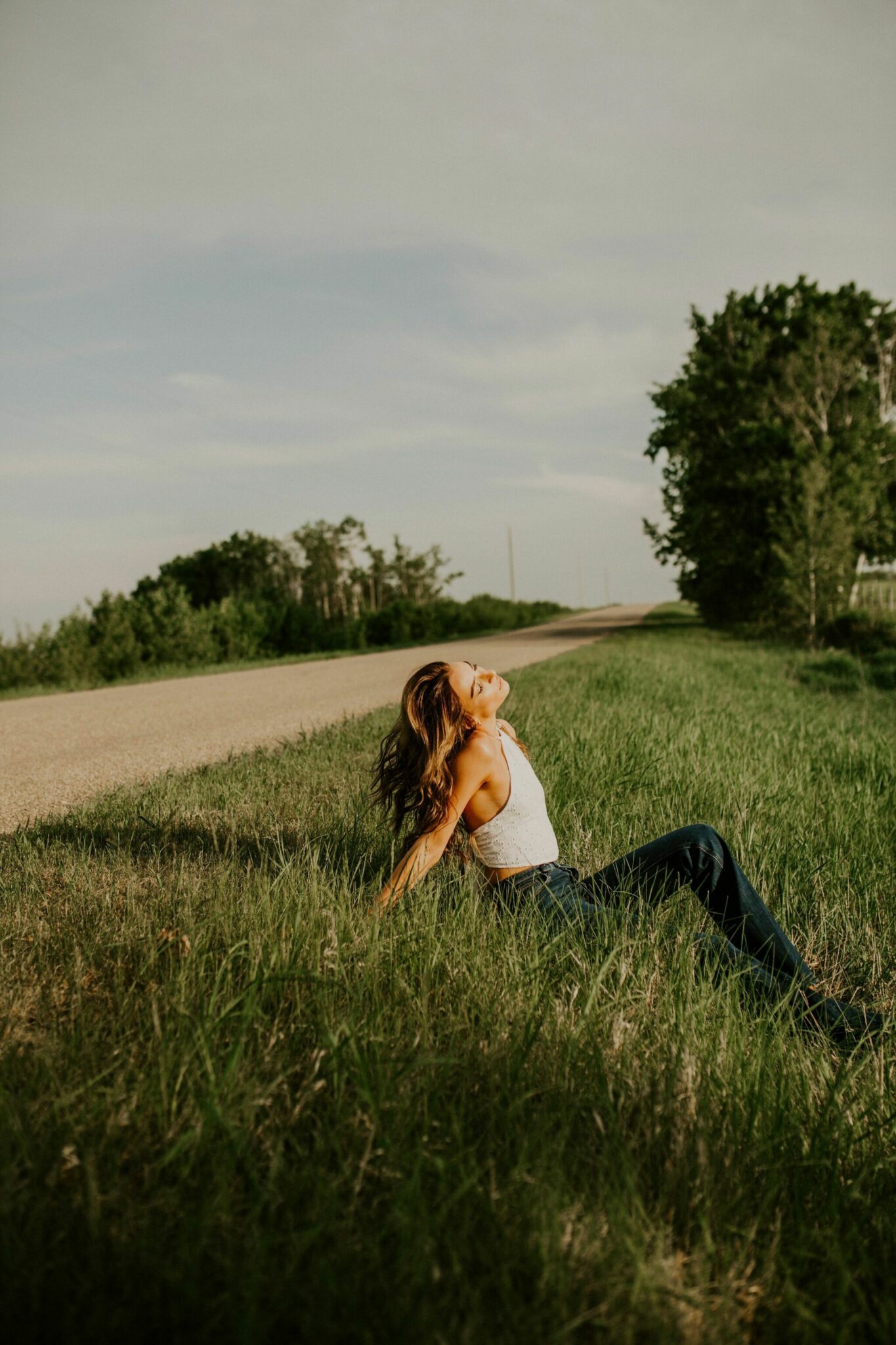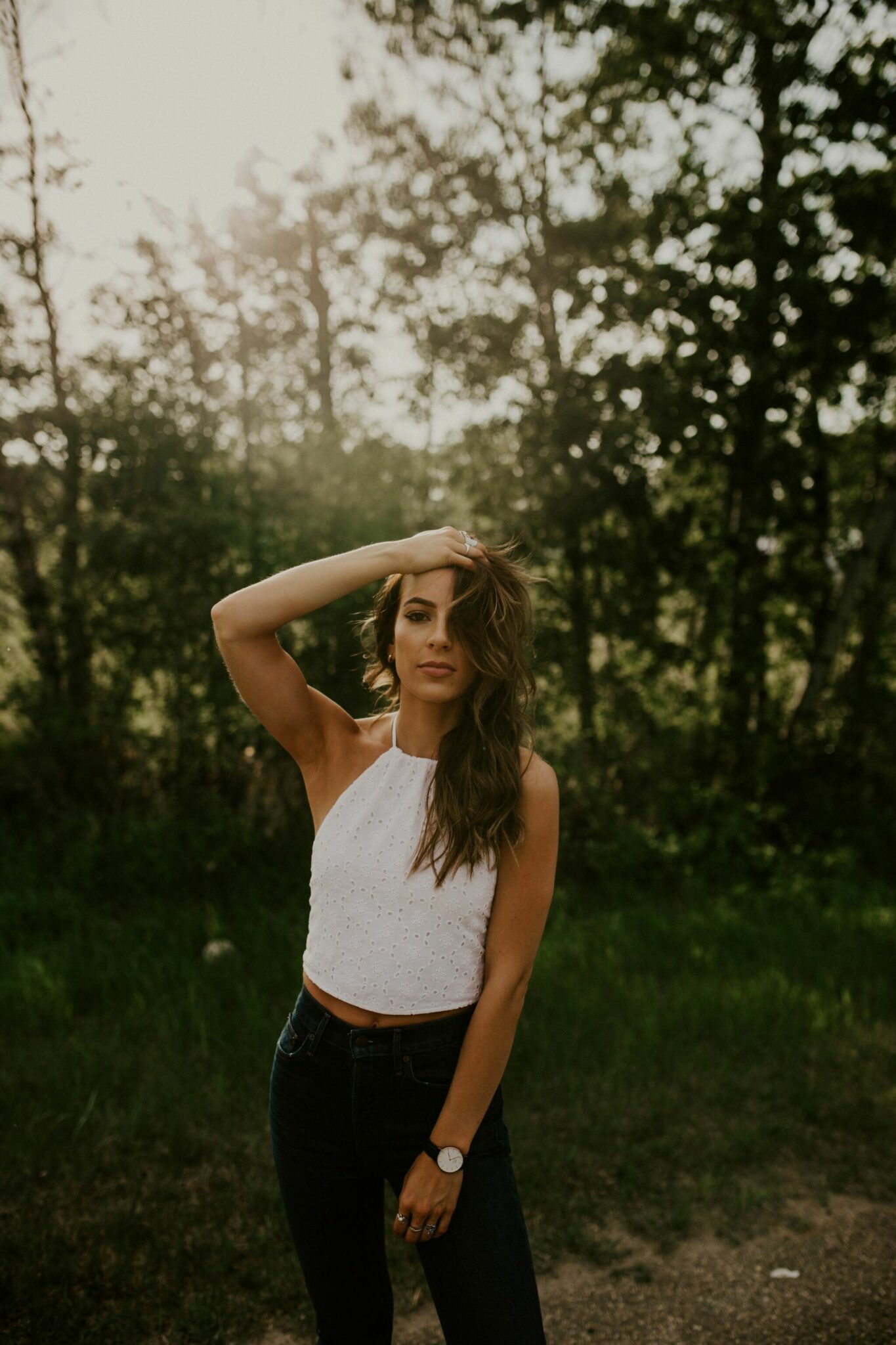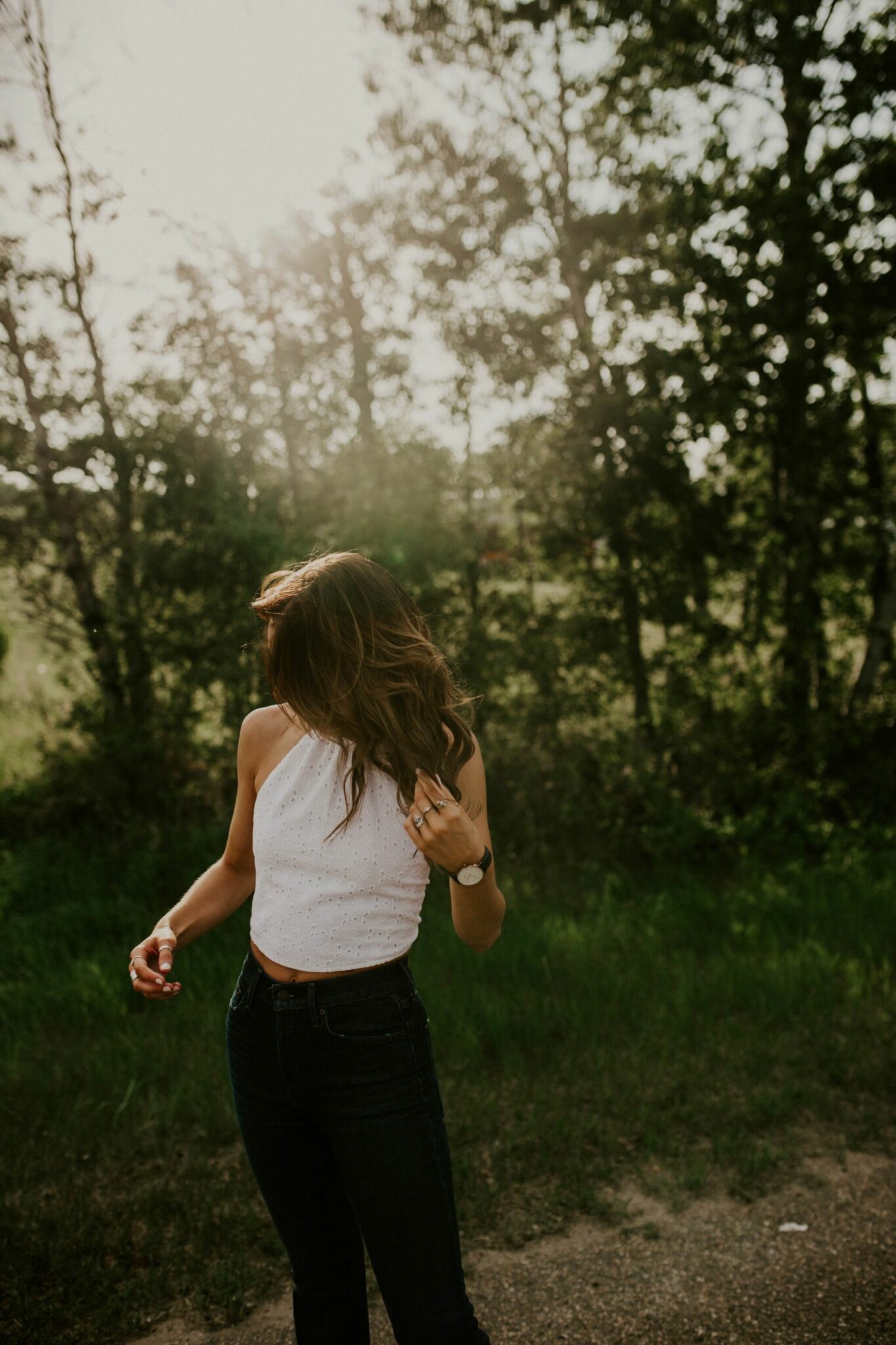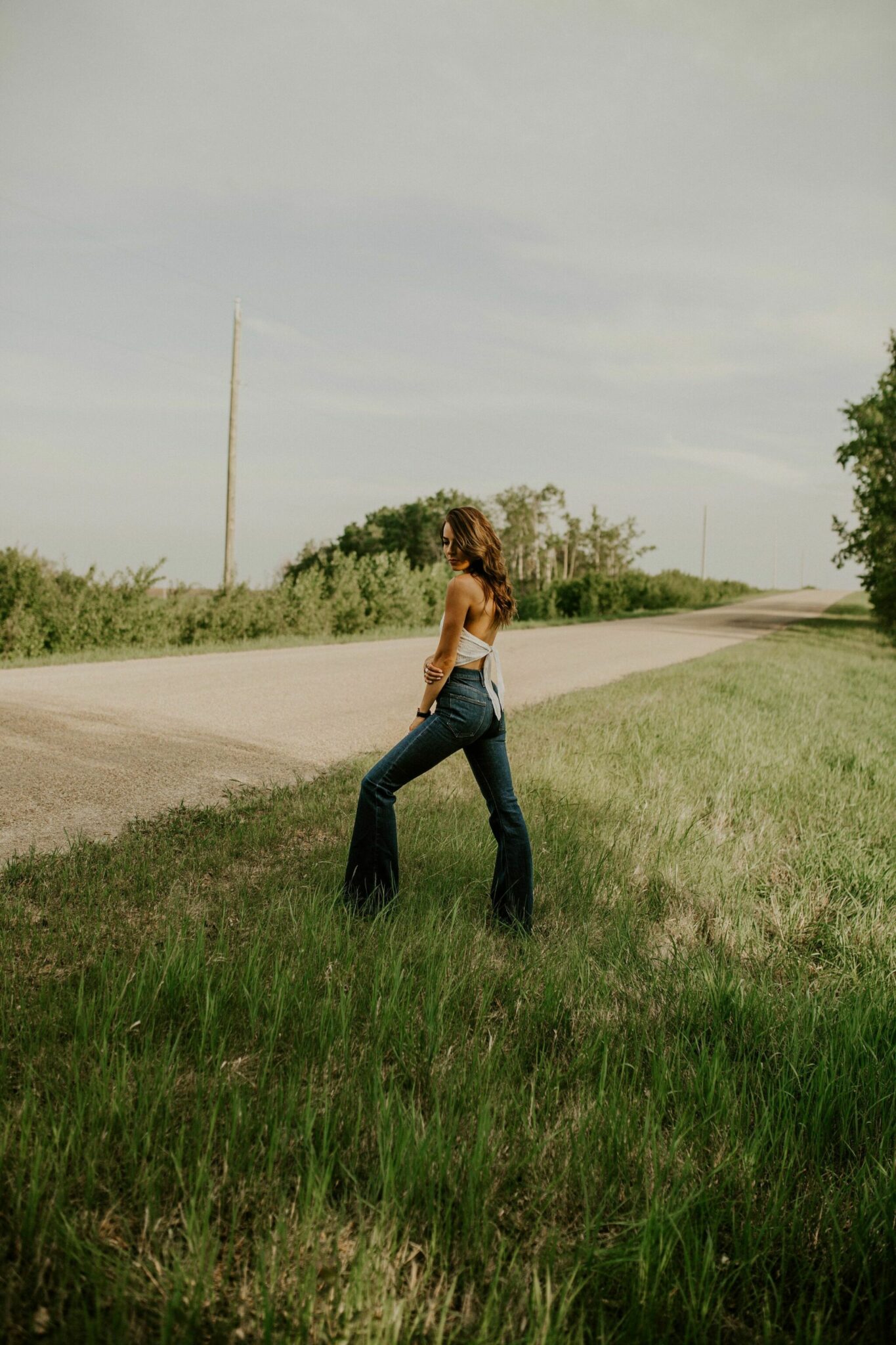 SHOP THE LOOK! ↓
Top: (similar) AE LACE HALTER
Denim: THE MARIANNE FLARE
Bootie: (similar) CASSIE COGNAC SUEDE BOOT