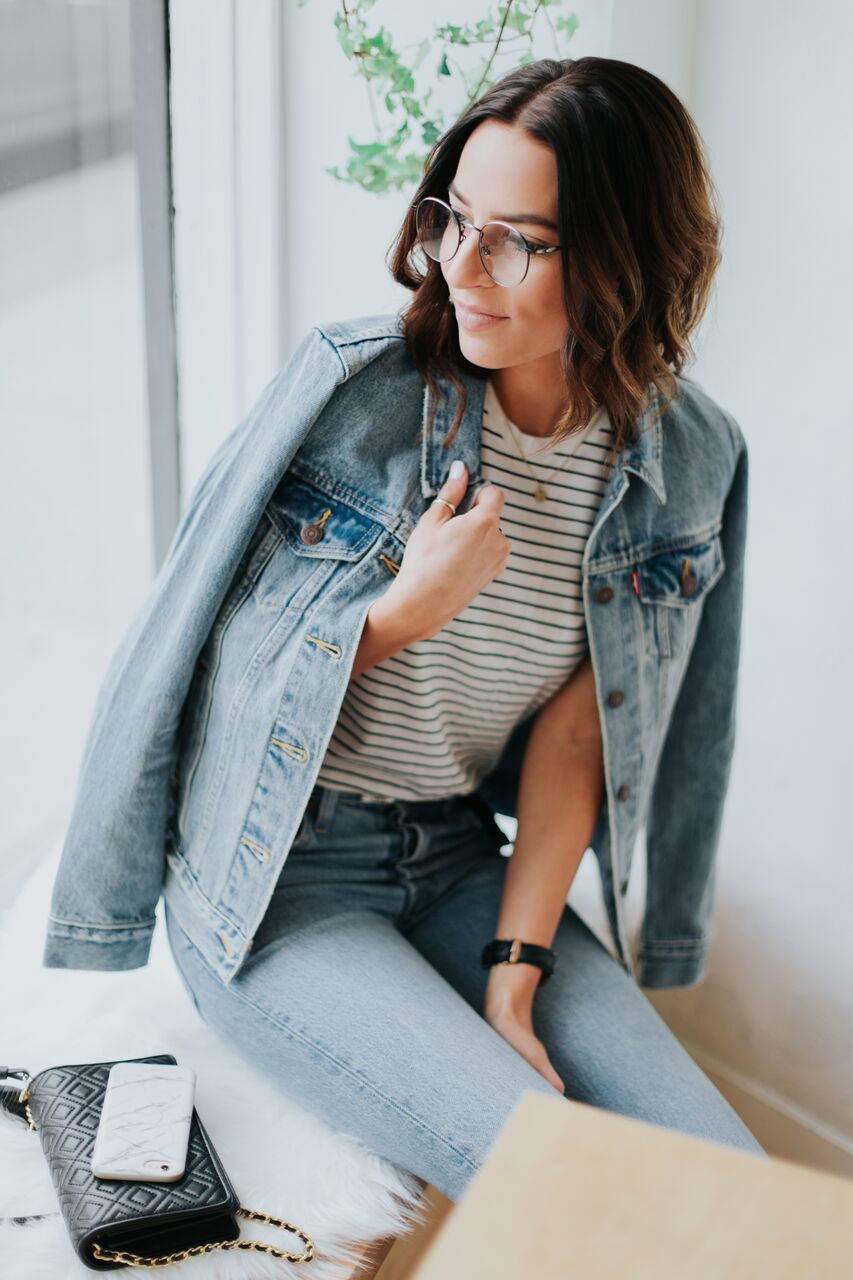 Vintage Style Rules To Learn From
The most common rule of fashion that never changes…is the fact that it's ALWAYS changing!
Throughout the years, fashion has continually evolved into what we currently see today.  However, most of these current style trends are not entirely new.   The majority of our everyday outfits are inspired from past generations, then remade with a modern twist.  I'm sure we have all felt the dejavu when old, unexpected trends make another full circle.
Although many fads quickly go as fast as they come in, there are some that have maintained a substantial influence.
Many of these influences come from top fashion icons, such as: Audrey Hepburn and her famous "little black dress", or "menswear tailoring" made popular by Coco Chanel in the 1920's, and not far behind her, Katherine Hepburn in the 1930's.  If you're aiming to build a classic, timeless wardrobe, then pulling inspiration from these great fashion influencers or many, many others with a similar voice in the industry is essential.
THAT BEING SAID…
…that doesn't mean that you have to take it literally.  Of course, today's styles have been modernized and you definitely don't want to be a walking throwback!
But there are a few key elements from these past generations that we can really learn from and that can be used in order to keep your look elegant and completely effortless.
SO…what are these key vintage style rules for a classic, timeless wardrobe?
CONTINUE BELOW FOR MY TOP SELECTION!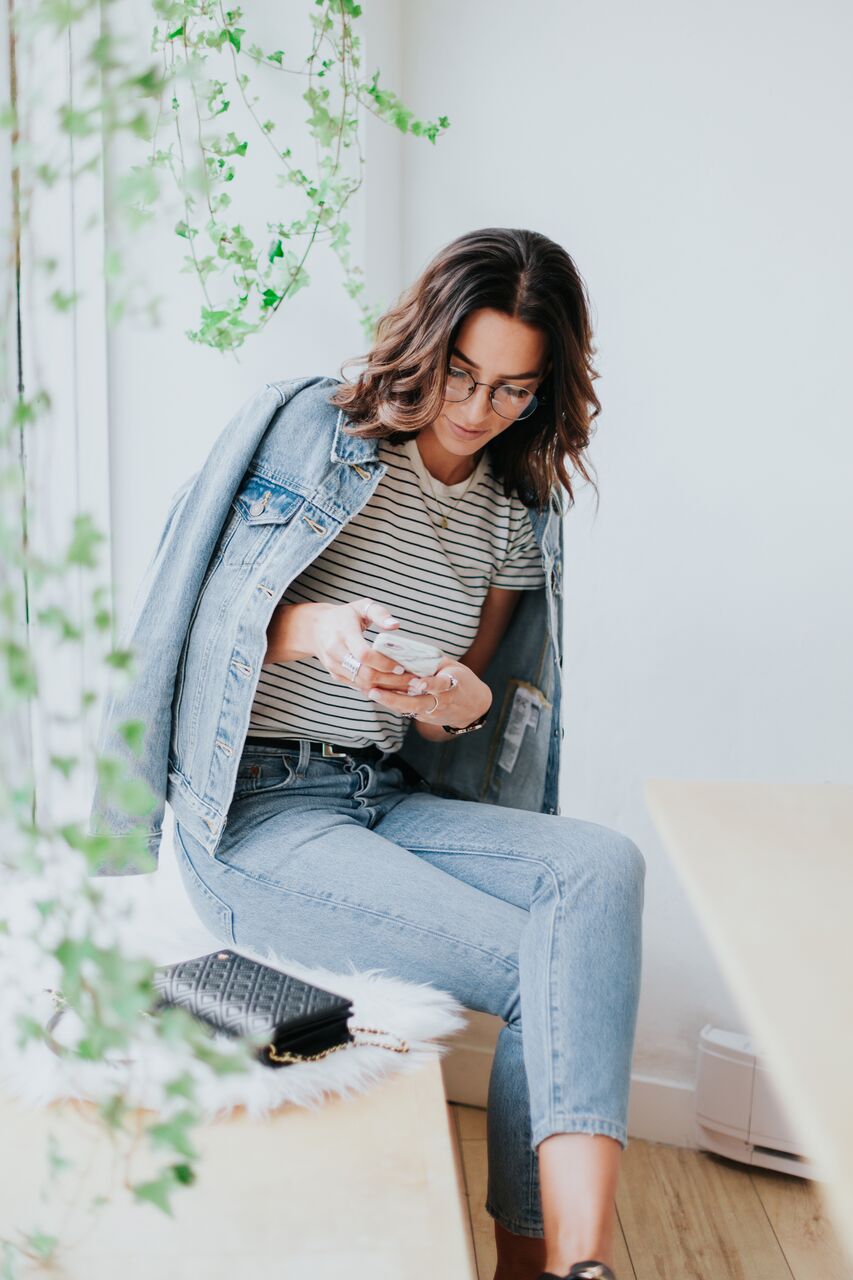 Vintage Style Rules
LADY LIKE HIGH NIPPED-IN WAIST: 
The high nipped-in waist has been a reoccurring silhouette for centuries and happens to be one of my favourite styles.  There are always fads that come in where a lower drop waist or a boxy look become popular for a time, but they never seem to last.  The reason for this is pretty simple, as this silhouette is much more flattering for a woman's natural curves.  Whether it's jeans, a skirt or dress pant..I typically no longer wear anything that sits below my natural waistline.  (Don't worry, it's okay to have "mom jeans".) They really add a polished, feminine vibe to any outfit.
MENSWEAR TAILORING: 
We can all thank Coco Chanel for making women's pants popular in the 1920's, as well as many other female icons that strutted the daring look for the times.  It always sounds a bit contradictory.  But the truth is that styles imitated closely to menswear can actually be very flattering and sexy for women.  Just recently, I purchased a large, oversized blazer that I was able to wear as a dress, due to it's large, boxy silhouette.  Whether it's a trouser,  sport coat, or even this oversized denim coat (pictured) each of these items has been modified from menswear and I think it is an absolute staple.  I also love when menswear inspired pieces are contrasted with a pop of bold jewelry or heels which feminizes the overall look.
MINIMALISM:

 
Of course one of my favourite style topics!  I've been focusing on creating a minimalistic wardrobe for quite some time now.  Many people associate great fashion with being completely glammed up and wearing outrageous pieces.  But the reality is clean lines and functionality have always been a returning staple.  Minimalism has been seen in many different ways throughout the decades.  Fashion brand, Calvin Klein (founded in 1968) has had a huge influence on minimalistic style, well known for the understated lingerie, denim, cotton T-shirts and slip dresses.  However, this doesn't mean you can't still have fun.  It's just about picking one powerful piece and then letting it pop against something basic.
GARMENT CARE:
This has become a bit of a lost art in the times of fast fashion and busy schedules.  It's very common these days to not put a lot of effort into cleaning and maintaining your clothing.  It's very easy to just throw everything in the washer and dryer and not even think twice.  However, MOST clothing items are far too delicate for this and will wear out quickly.  But, if you're able to spend some extra time on these items, then their appearance and lifespan will definitely increase.
For example, read proper care labels on clothing.  Some will do better being hand washed and laid flat to dry and some should be dry cleaned only.  Always make sure to space out hanging items and only use padded hangers.  Folding wool sweaters will help to keep their shape and prevent premature pilling.  AND don't forget to regularly clean and spray a water protectant on leather shoes and jackets.
Thanks for reading! xoxo ST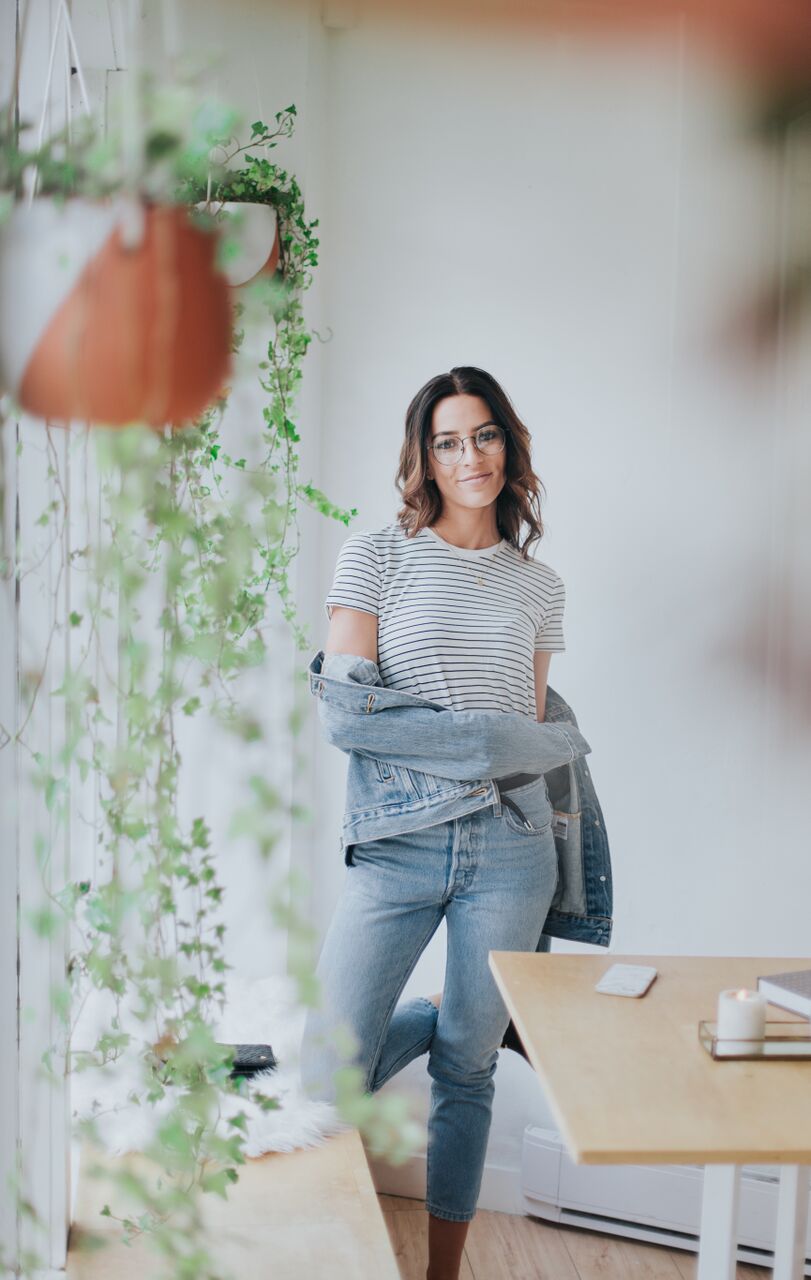 SHOP THE LOOK! ↓
T-Shirt: THE GROUP BY BABATON LAGARDE SHIRT
Denim: LEVI'S 501 SKINNY DEN MEMORIE
Jacket: DENIM FORUM THE NINA DENIM JACKET
Handbag: TORY BURCH FLEMMING WALLET