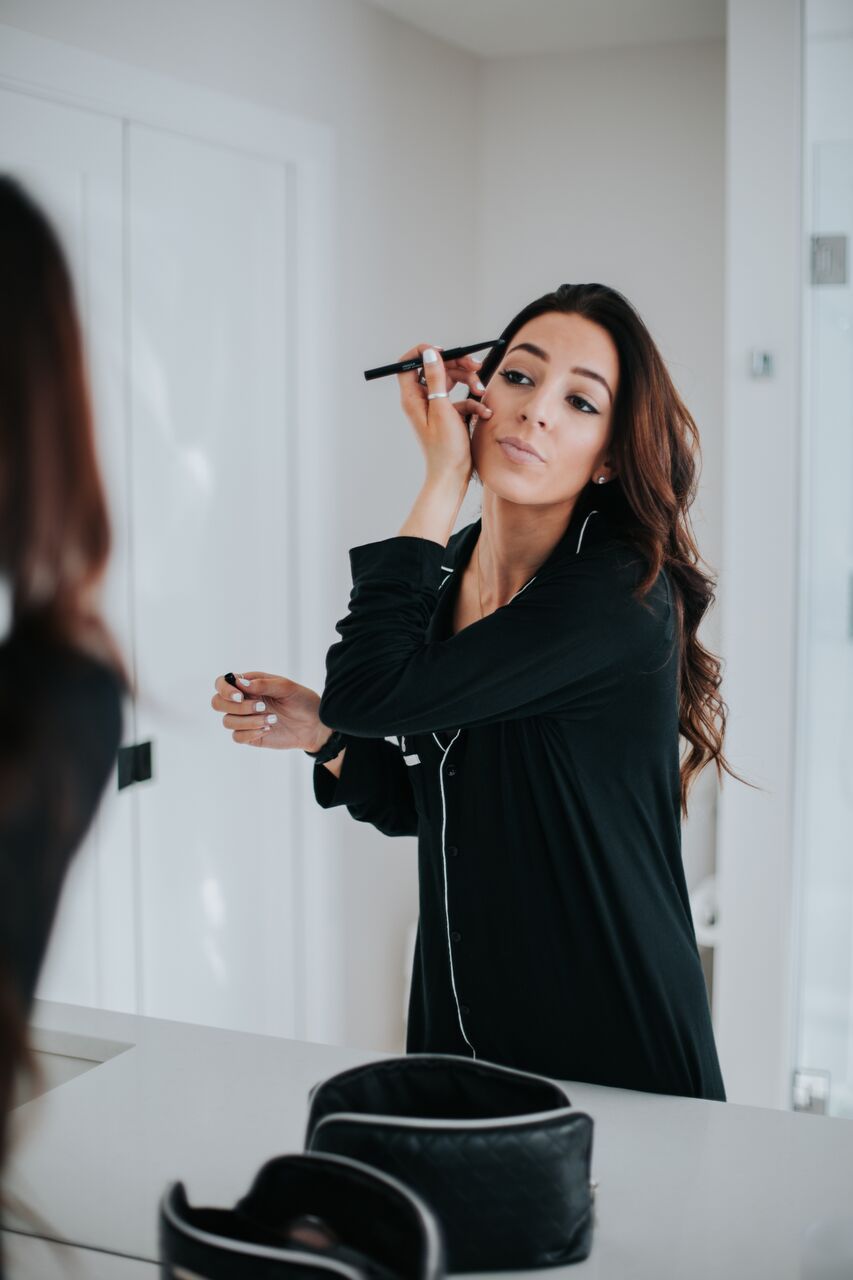 My Current Makeup Routine
Over the years, I have gone through different phases when it comes to the type of makeup I wear, and how much I wear.  Of course, my day to day life typically affects this routine as well. Whether it's a day time (at work) look, an evening out or even a special event, my routine always varies.
Weather changes from the different seasons or from traveling also have a big effect on my day to day product choices.  My skin is very sensitive and tends to react when there is a humidity increase and therefore, I typically choose my products accordingly.  However, there are a select few items that I have found to work great for numerous day to evening looks and that have continually felt good on my skin throughout various climates.
I have listed each one of these products below!
I will also include what it is that makes them worthwhile, the current shade I use, as well as their price point.
CONTINUE BELOW FOR MY TOP SELECTION!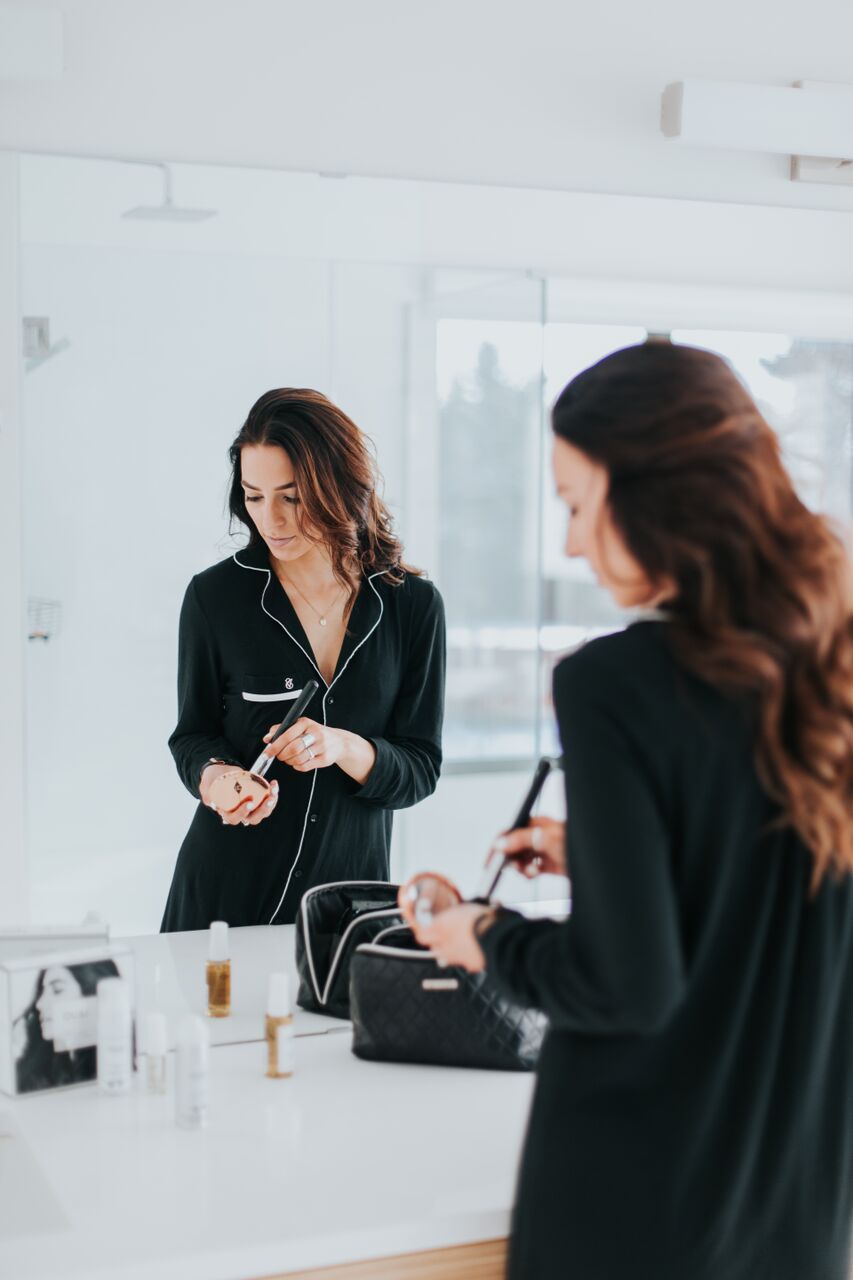 My Top 5 Makeup Products
CHARLOTTE TILBURY BRIGHTENING YOUTH GLOW PRIMER
This Youth Glow Primer from Charlotte Tilbury has to be one of my favourite products! Typically, I do not use this product alone but instead mix a small amount with any of my standard primers.  Immediately my skin has a light glow, however, after prolonged wear, I noticed my skin to be "brighter" with less dark spots and just overall, I had a more even complexion.  This product has definitely been a daily essential.
Shade: Youth Glow
Purchase Price: $65.00
It's easy to think that if you're not buying high-end, then you're not going to get a great product.  But in some cases, that's just not true!  This drugstore foundation from Maybelline is truly amazing!  It offers light to medium coverage that has worked so well for my skin.  No matter where I am, I never like the feeling of a heavy foundation that leaves a cakey residue.   But, I have never experienced that issue with the Fit Me Products.  It sets with a powder-like feel that is never greasy but is easy to build to achieve more coverage.
Shade: #220
Purchase Price: $10.99
CHARLOTTE TILBURY AIRBUSH SETTING POWDER
The Charlotte Tilbury Airbrush Setting Powder has been my holy grail product.  I'm someone who has always suffered from dark, undereye circles which requires a heavier than normal concealer.  These types of concealers generally tend to crease with wear if they are not set properly.  That's why I always keep this powder on hand as it sets every foundation or concealer with a flawless, "airbrushed" finish.  It even helps to blur pores and mattify oily skin.
Shade: Medium
Purchase Price: $58.00
URBAN DECAY NAKED BASICS PALLET
Recently, I have not been too crazy about applying a bright or shimmering eyeshadow.  For most day time looks, I tend to skip this step all together. So when there is an opportunity to amp it up, I still want to keep it relatively natural.  This Naked pallet has the perfect shades for that.  It's nude, matt colours are great for a simple contouring of the lid to a dark, smokey eye.  Each shade blends beautifully together and is easily buildable.  This pallet is also the perfect travel size making it ideal to throw in any makeup bag.
Shade: Naked 2
Purchase Price: $36.00
I absolutely love a good, nude lip! To be honest I never feel quite like myself in anything else.  That means I have experimented with numerous nude shades and the gorgeous Honey Love continues to be my go-to.  This rich, creamy formula has the perfect combination of beige and blush tones to still give life and colour to your lips, yet remains completely muted.  I carry this lipstick with me everywhere I go as it's simple to throw on with any makeup look in summer or winter.
Shade: Honey Love
Purchase Price: $23.00