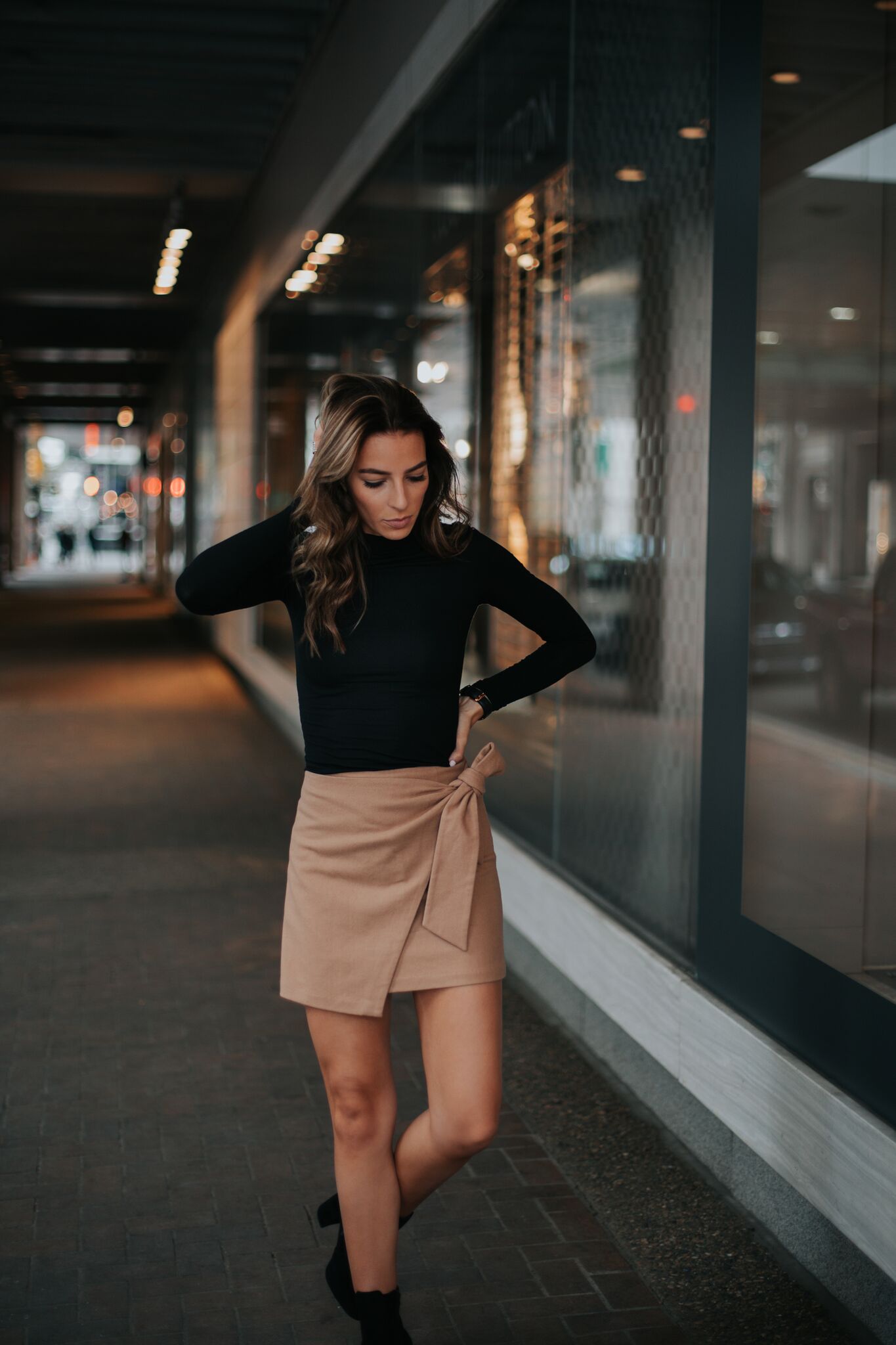 Finding Your "It" Store | Why I Shop At Aritzia?
If you have spent much time here on Simply Tira, then I'm sure you have noticed a select few brands that I have repeatedly linked in many of my posts…specifically the fashion Boutique Aritzia.
There are many reasons as to why I continually return to specific labels, so I would love to share a bit more about this with you.
First off…who is Aritzia?
Aritzia is a Canadian company based in Vancouver, BC.  The first boutique opened in 1984 and has been continually expanding ever since, now offering stores all over Canada and the USA .  Every boutique offers their own mix of individual labels, each having their own independent aesthetic which sets them apart from each other,  such as: Wilfred, Babaton, TNA, etc.  However, what each of these labels has in common is high quality fabrics, design and craftsmanship, giving effortless appeal to every item.
Considered design.  Exceptional quality.  And the perfect mix.
If you've read either of my previous posts, A Balancing Act or Defining Your Style, then you'll know how important I believe it is to set a certain style niche or genre for yourself and how this can ultimately improve shopping productivity, time during your morning routine, as well as overall style confidence.  Well…one of the important steps in this process is finding your "It" store.  I have found it so beneficial to have a select store (or a few) that fits your look.  This can be for all wardrobe necessities, such as: one store for everyday clothing, one for footwear and one for handbags/accessories.  That way, when you have a last minute event or are shopping online, it's very easy to find what you are looking for and you'll feel confident already knowing the sizes and fit.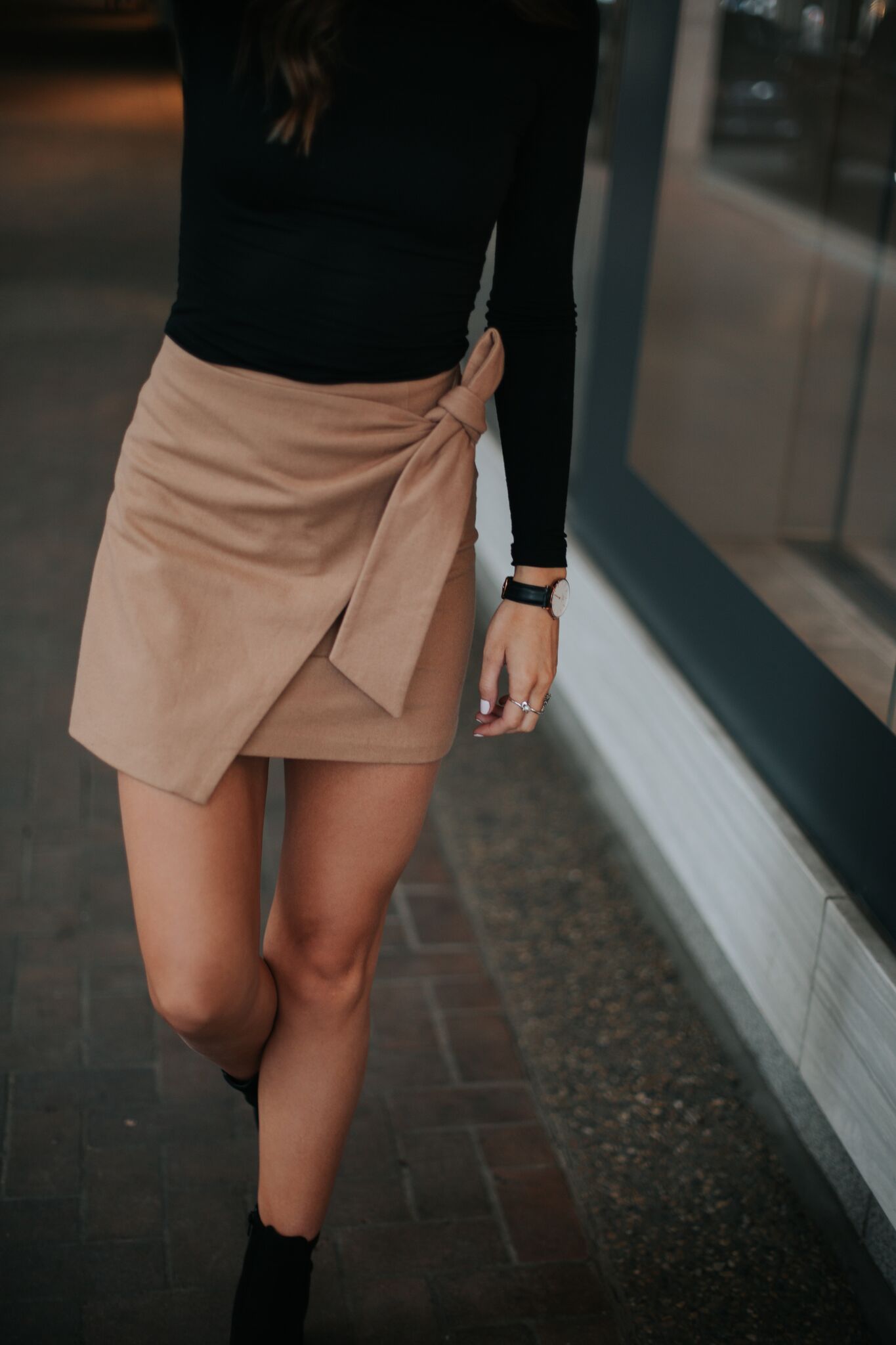 How Does Aritzia Fit My Style Aesthetic?
Aritzia has been my go-to shopping destination for quite some time now.
I still remember the day I walked into the store for the first time back when I lived in Vancouver.  At the time, it hadn't reached the country-wide popularity it has today but the brand had definitely captured the attention of Vancouverites.  The very popular TNA logo being sported everywhere was the definite first sign.
Since this time, Aritzia has grown immensely and so have I!  My style has gone through many phases.  However, to this day, I still find Aritzia flows with exactly what I like; effortless, chic pieces that have been made from high quality materials.  Most of the time, I have to force myself to not even step into the store because I'll end up falling in love with ten items I really don't need.  Yet that's such a good feeling vs. the alternative.
Just last spring, when I attended Vancouver Fashion Week, I managed to find all my outfits at Aritzia.  My vision for each look was very classic.  I wanted to go with neutral tones (surprise, surprise) with modern, men's wear tailoring which was easily found at Aritzia, as this is pretty much their niche (with a bit of flare here and there).
Whether it's oversized wool coats from Babaton, structured blouses from Wilfred or my go-to denim from Citizen's of Humanity…I can always count on Aritzia to have exactly the styles I like, all in my favourite colour pallet.
Interested in my looks from VFW? Shop the looks here: Vancouver Fashion Week | Shop My Outfits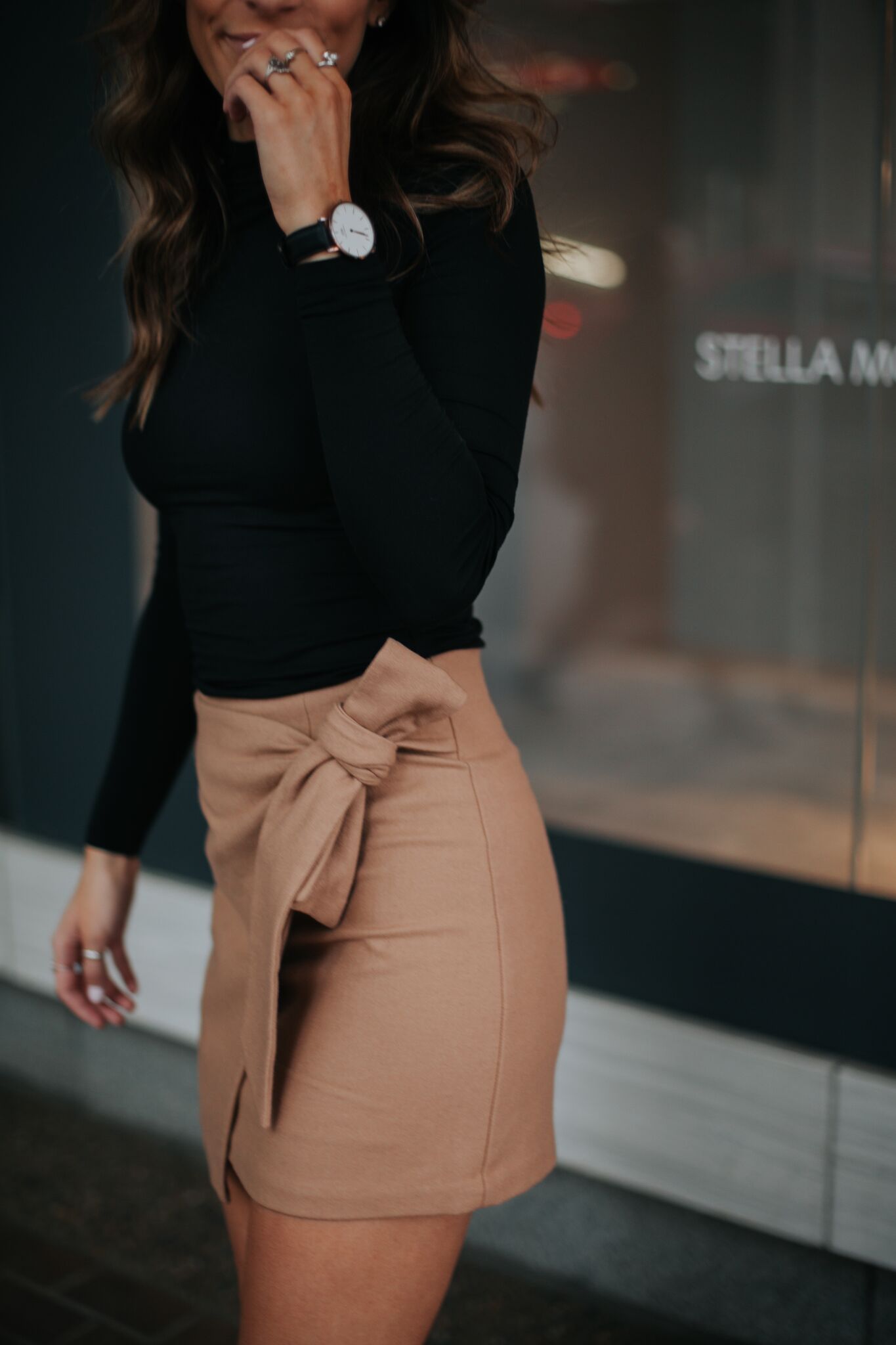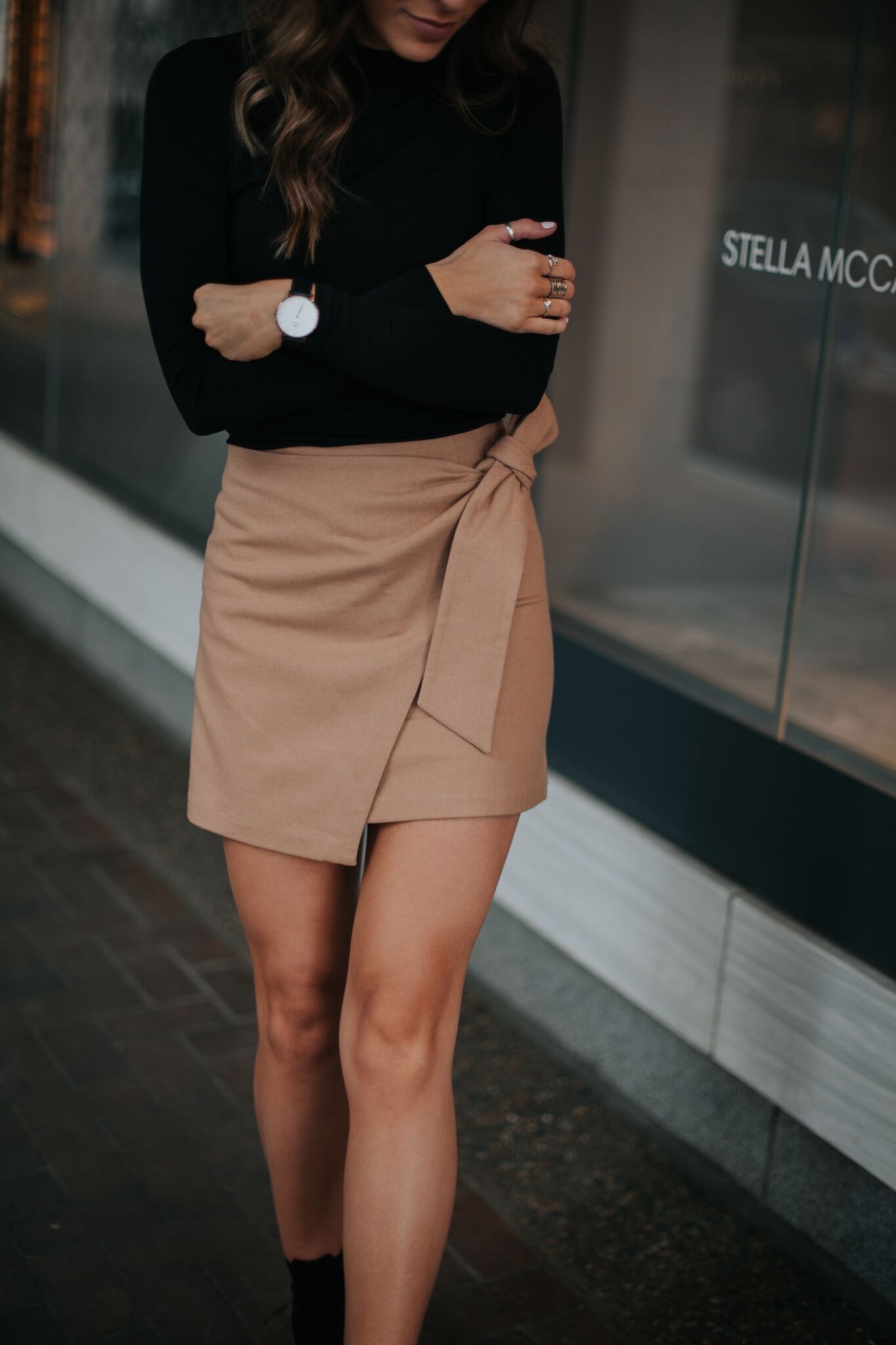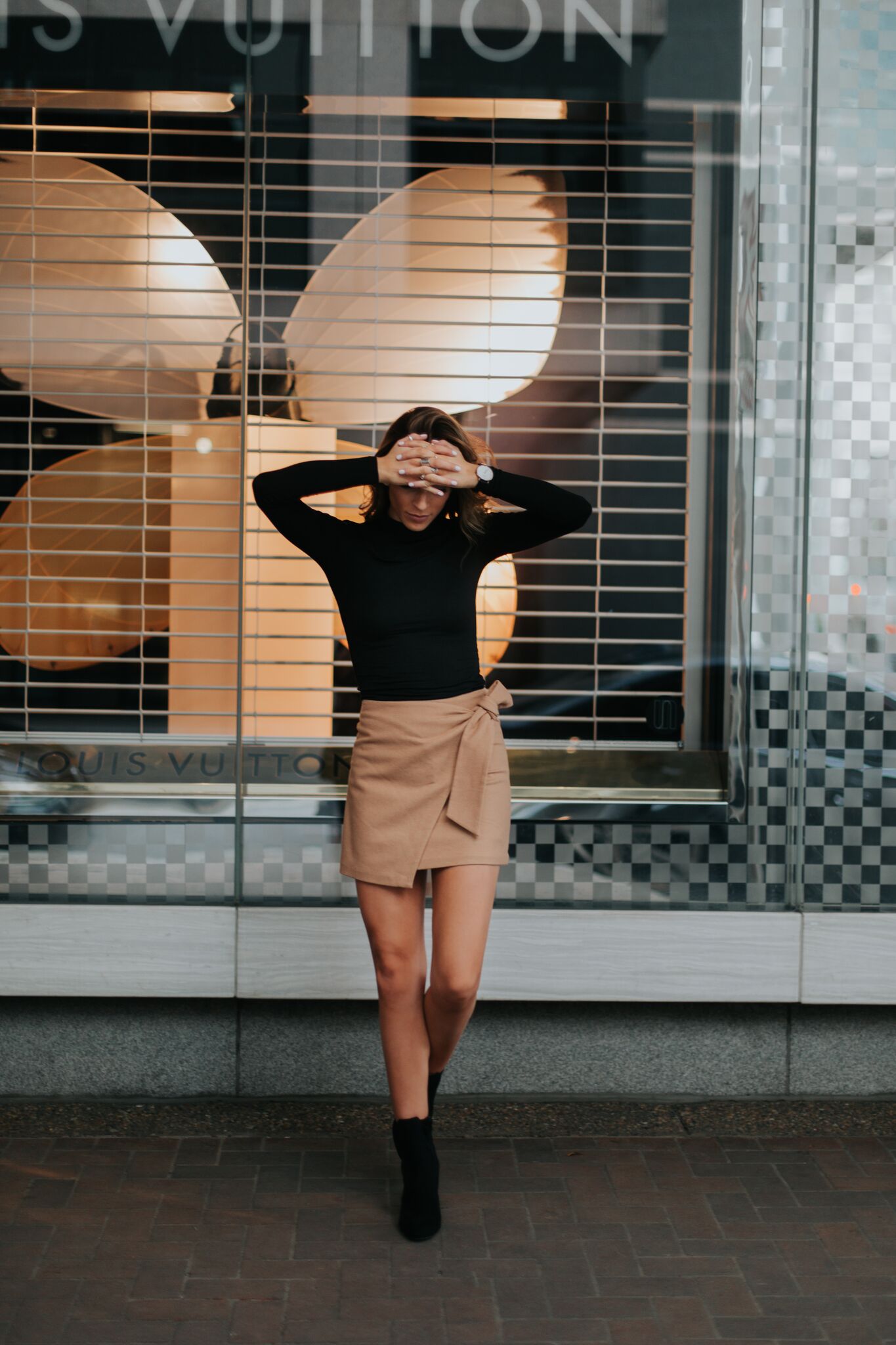 SHOP THE LOOK! ↓
Skirt:  WILFRED DORINE SKIRT (similar)
Watch:  DANIEL WELLINGTON CLASSIC SHEFFIELD
Bootie:  STEVE MADDEN ACTUAL BOOTIE