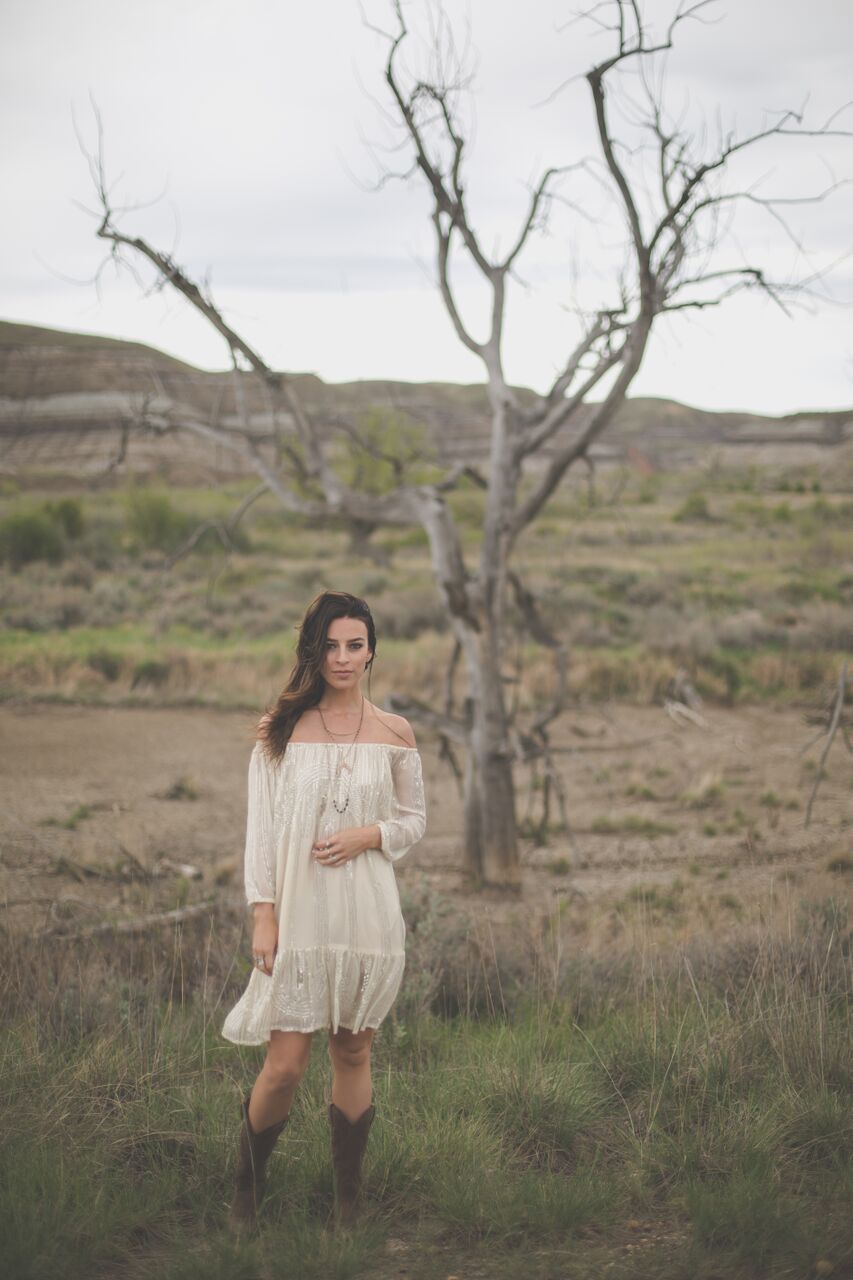 A DAY IN THE DESERT
Drumheller – the desert surrounded by prairies! And a must-see place to visit this summer!
Not only are the unique, desert views spectacular (the perfect backdrop for shooting), but the quaint, tourist town has so many great things to do.
It has been my goal since a young age to see the world and experience all it has to offer.
When looking for an adventure, my first instinct is to book a flight and go to a totally different country.  But lately, I have been surprised by how little I have seen and know about the places that are so close to home.
It really is amazing to explore the world that is right around the corner!
Of course, I had to bring a few of my favourite pieces with me, including this beaded dress from Anthropologie, which has been one of my latest obsessions.  The flirty cut and delicate details have just the right amount of boho flare for any summer event!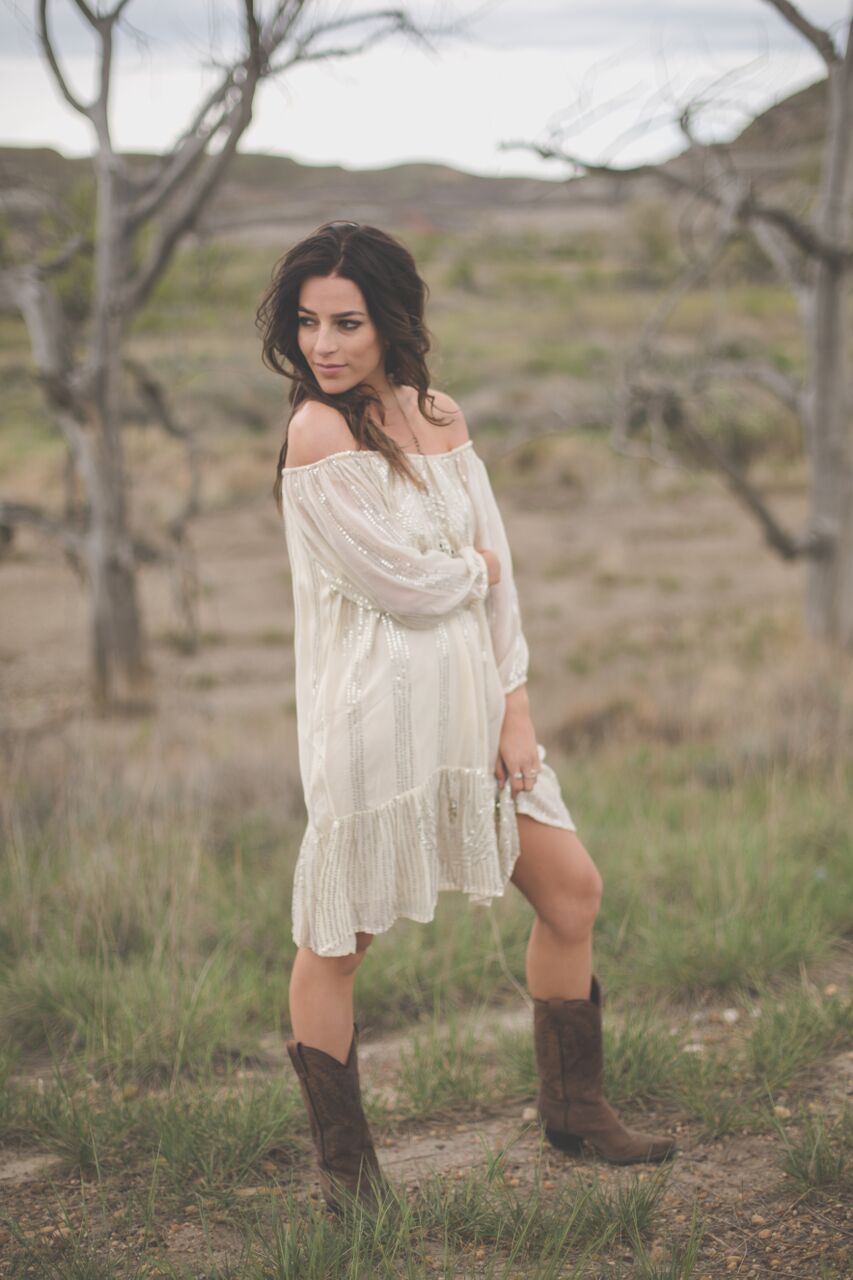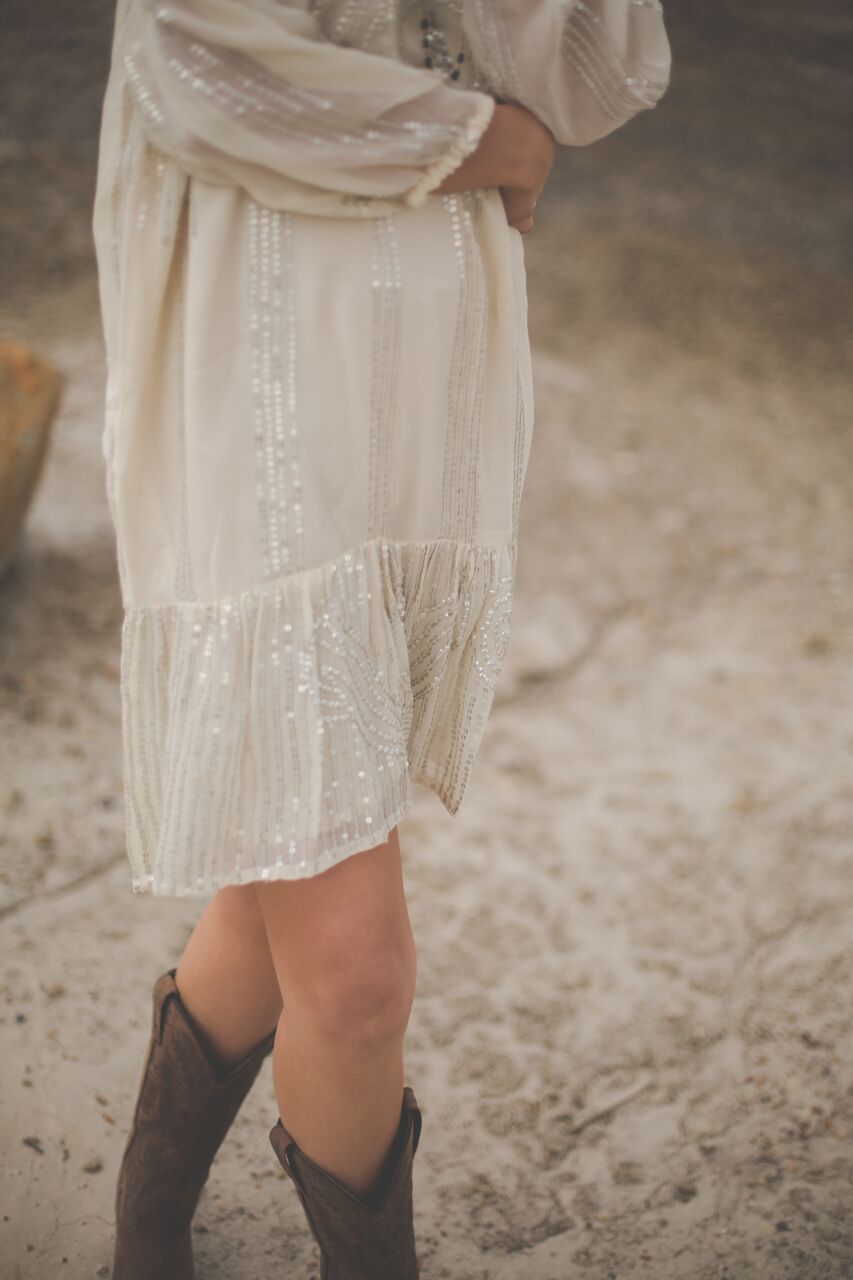 SHOP THE LOOK!↓
Dress: Beaded Sands Swing Dress
Boots: Dan Post Honey Sanded Boots