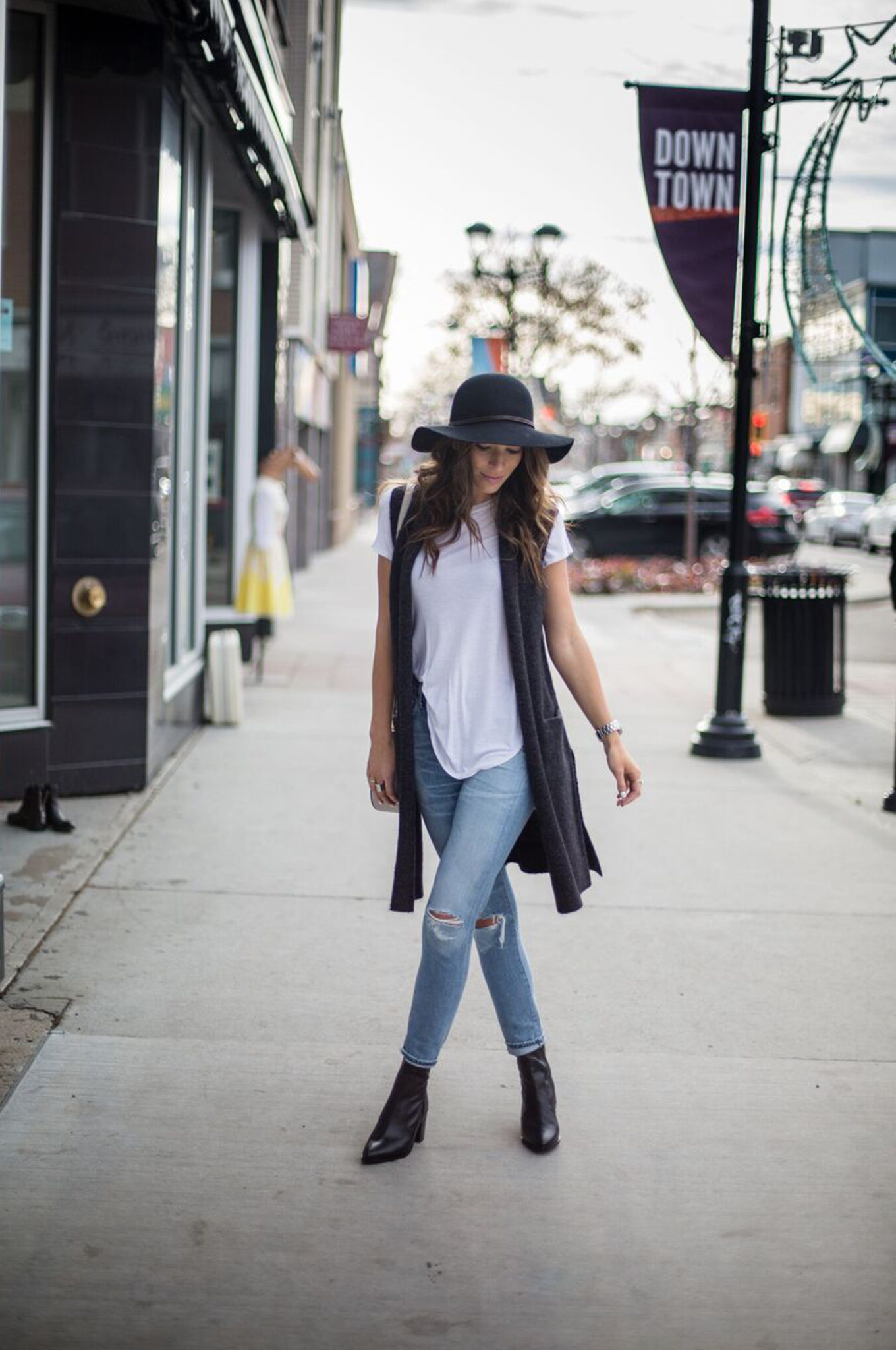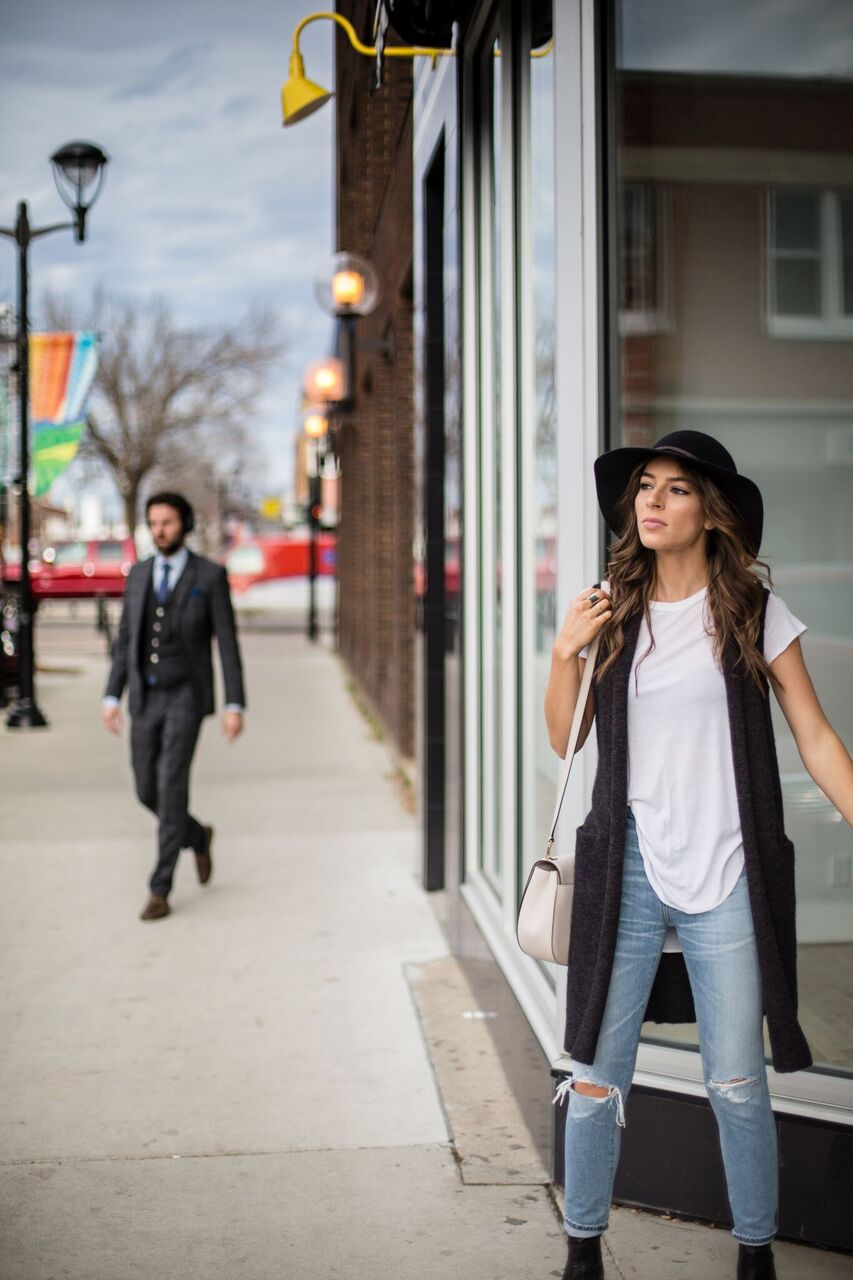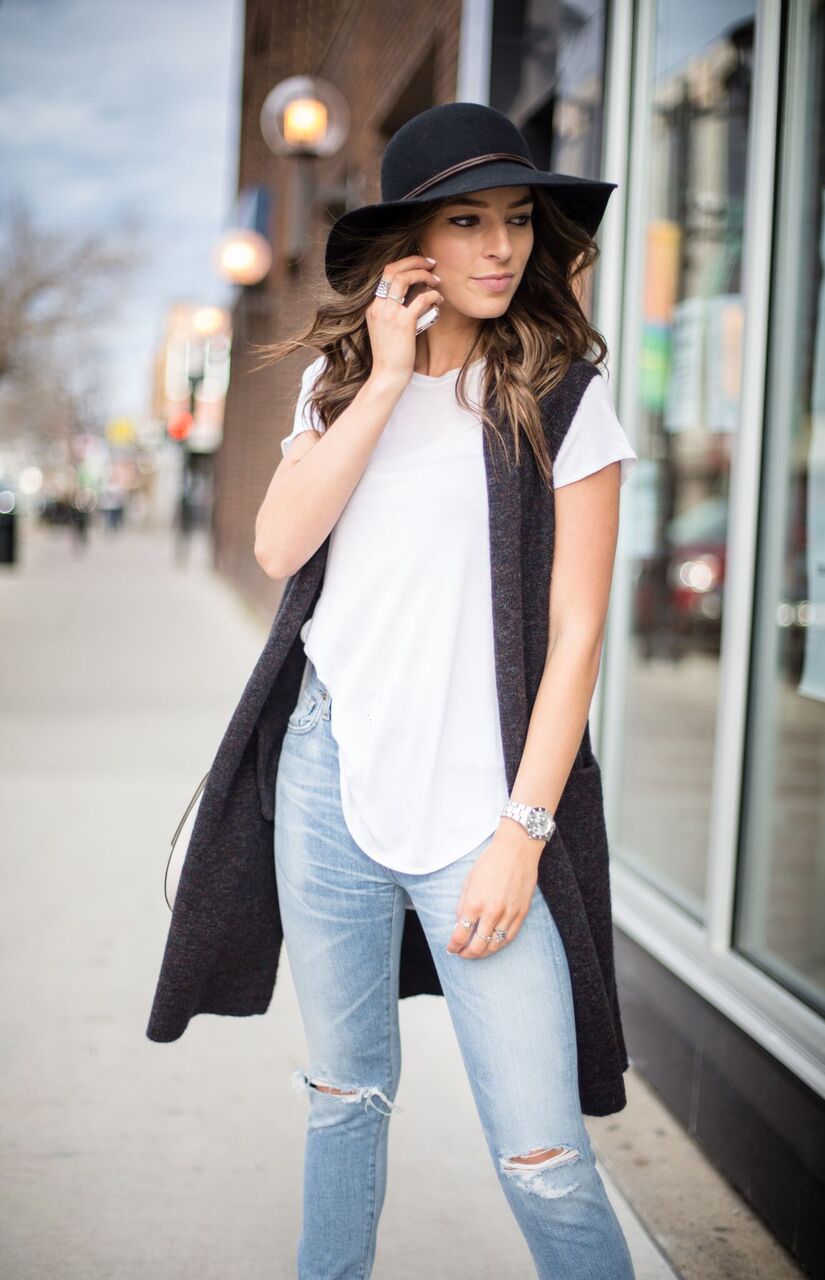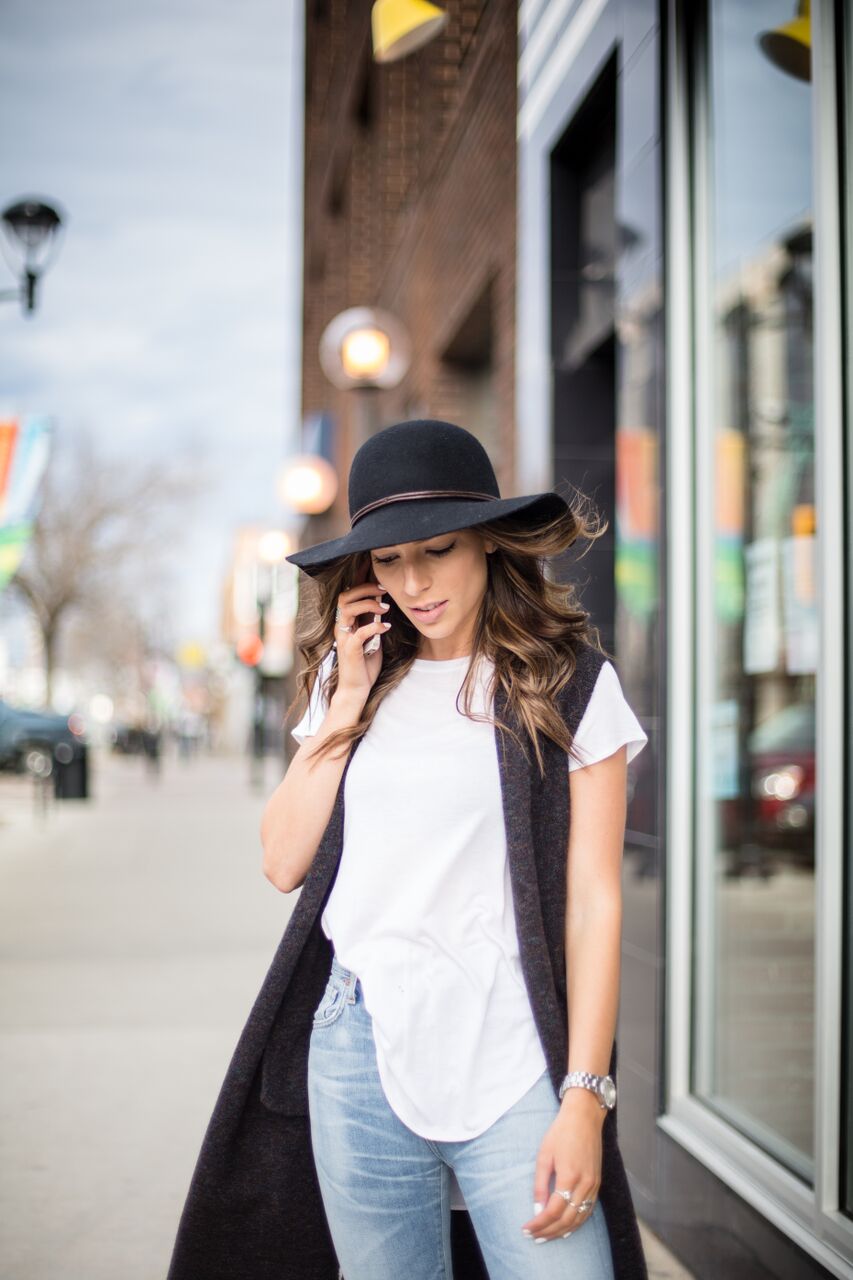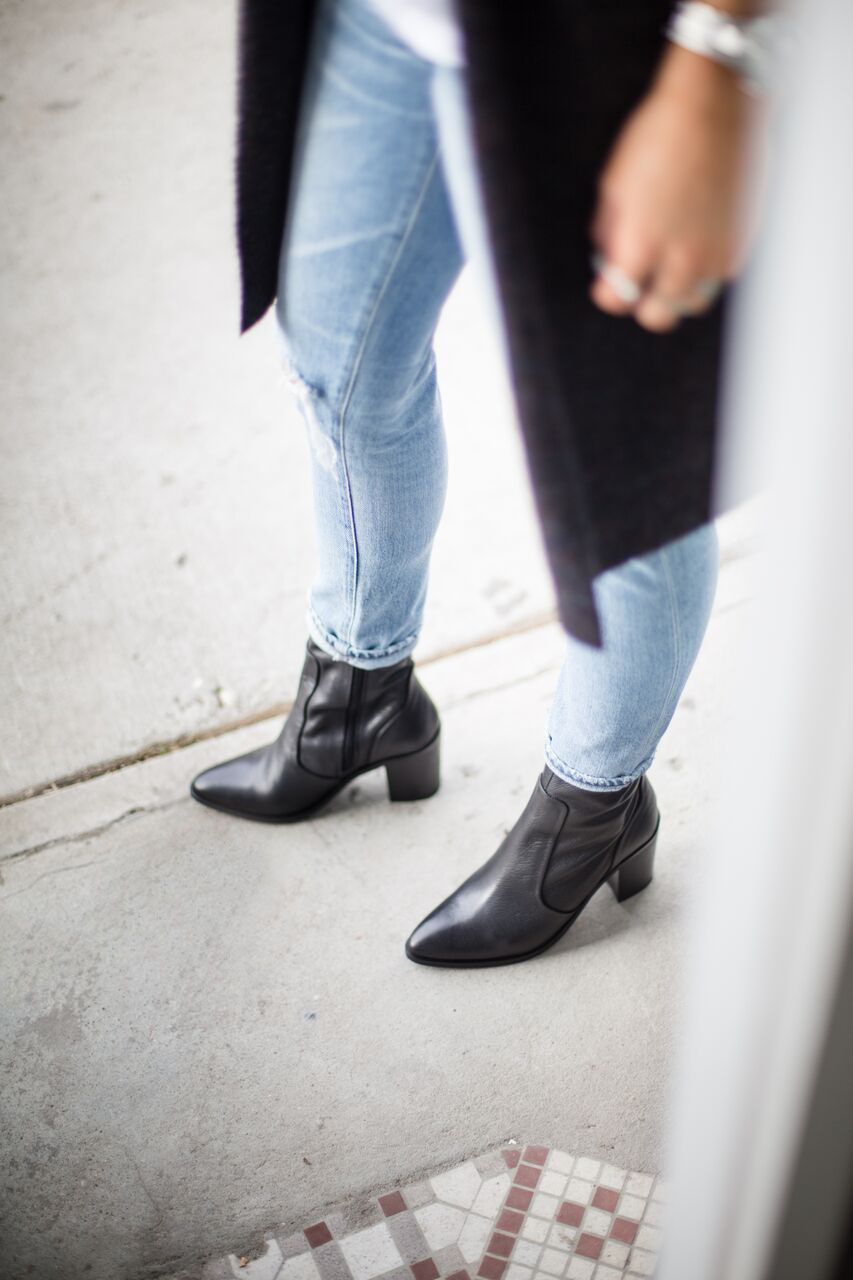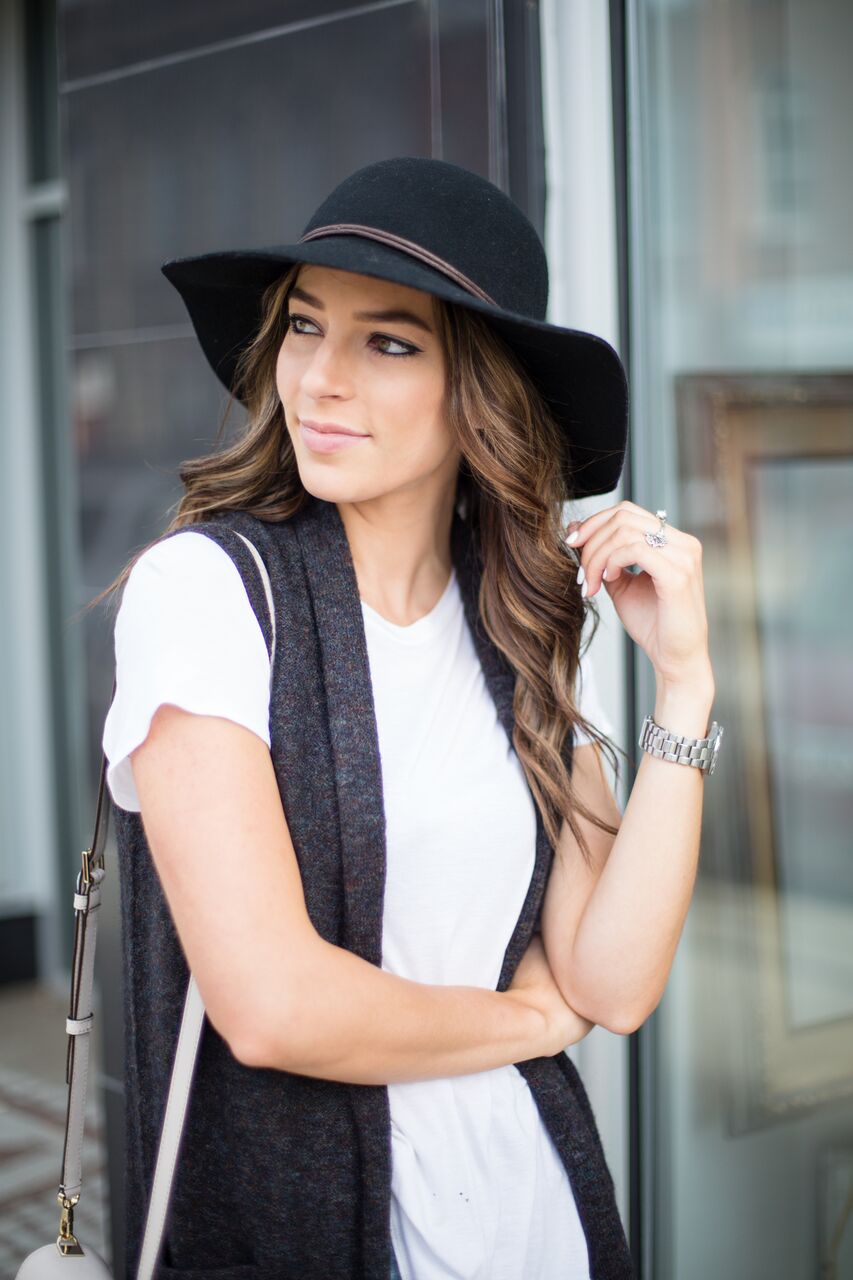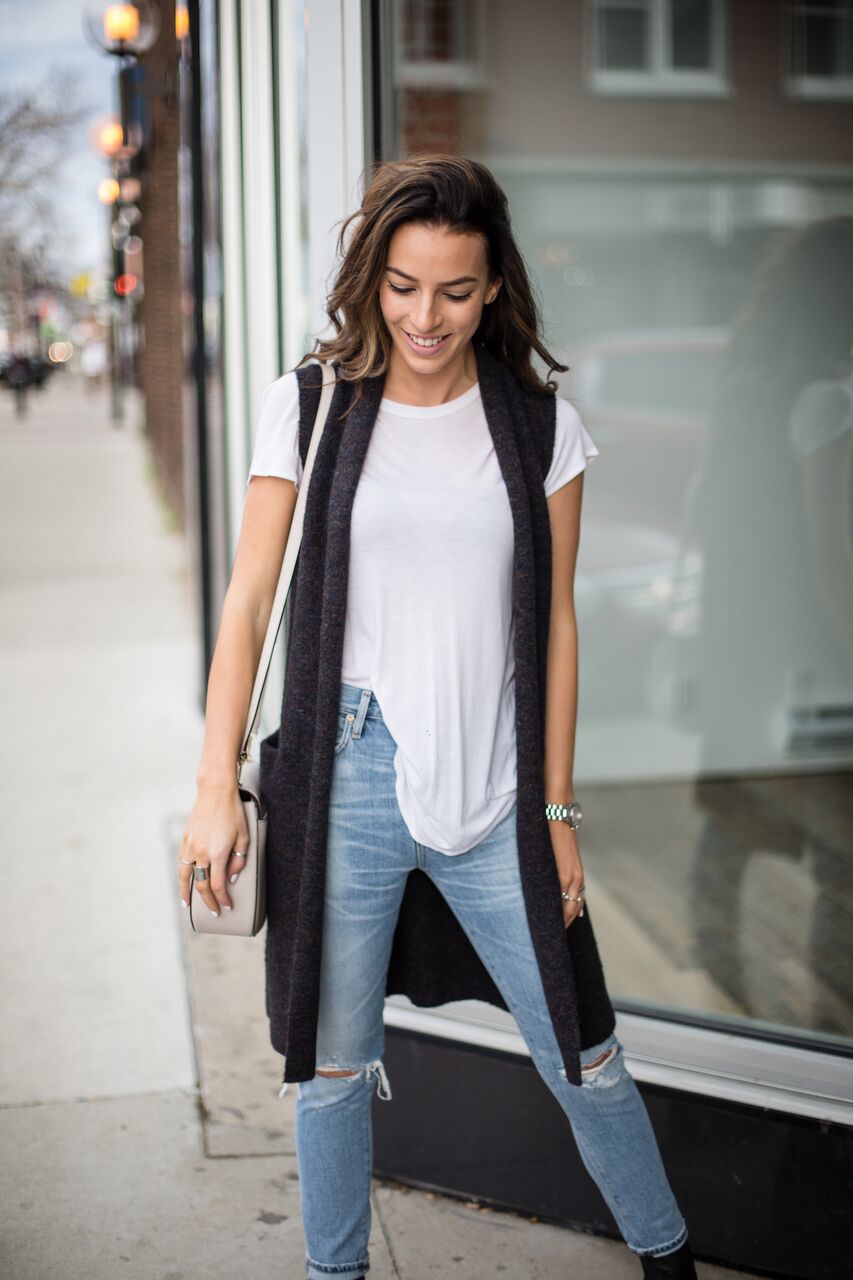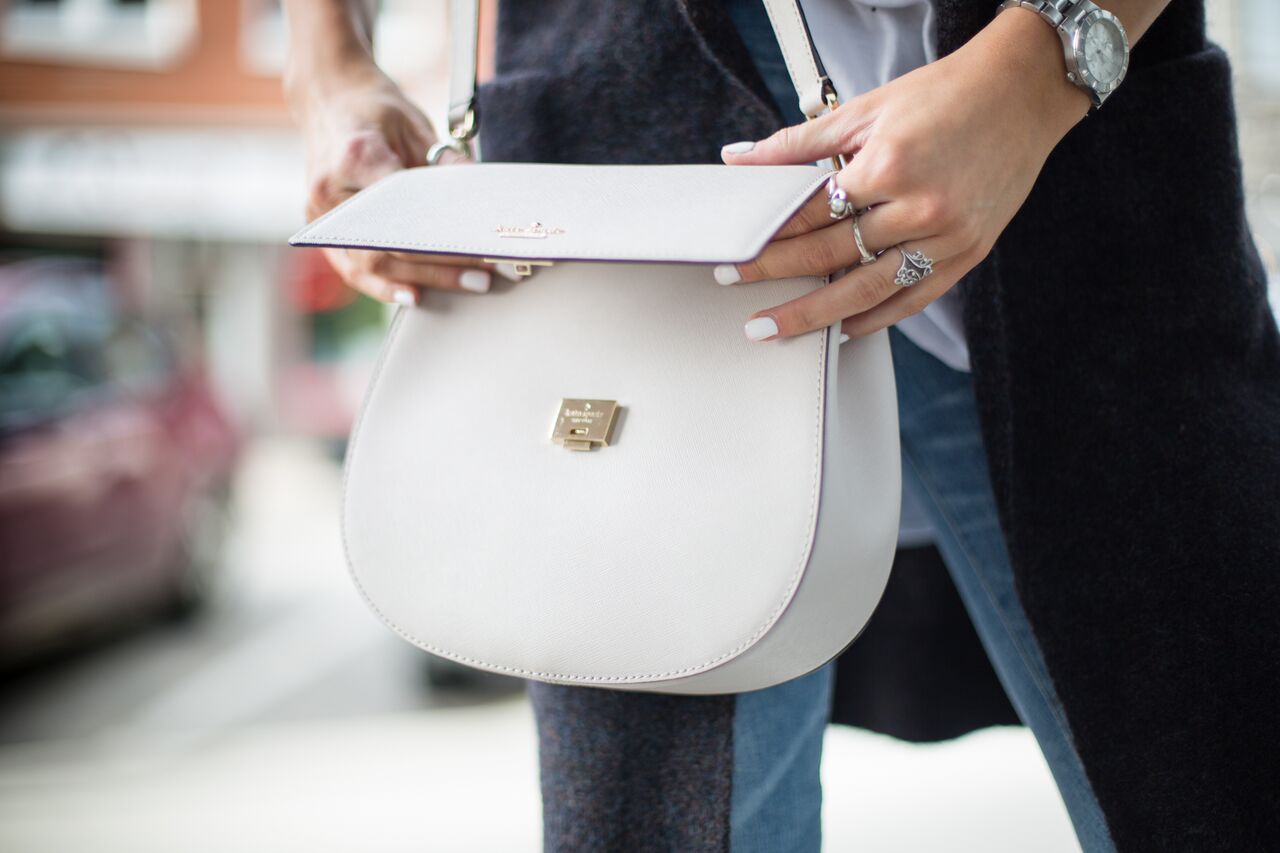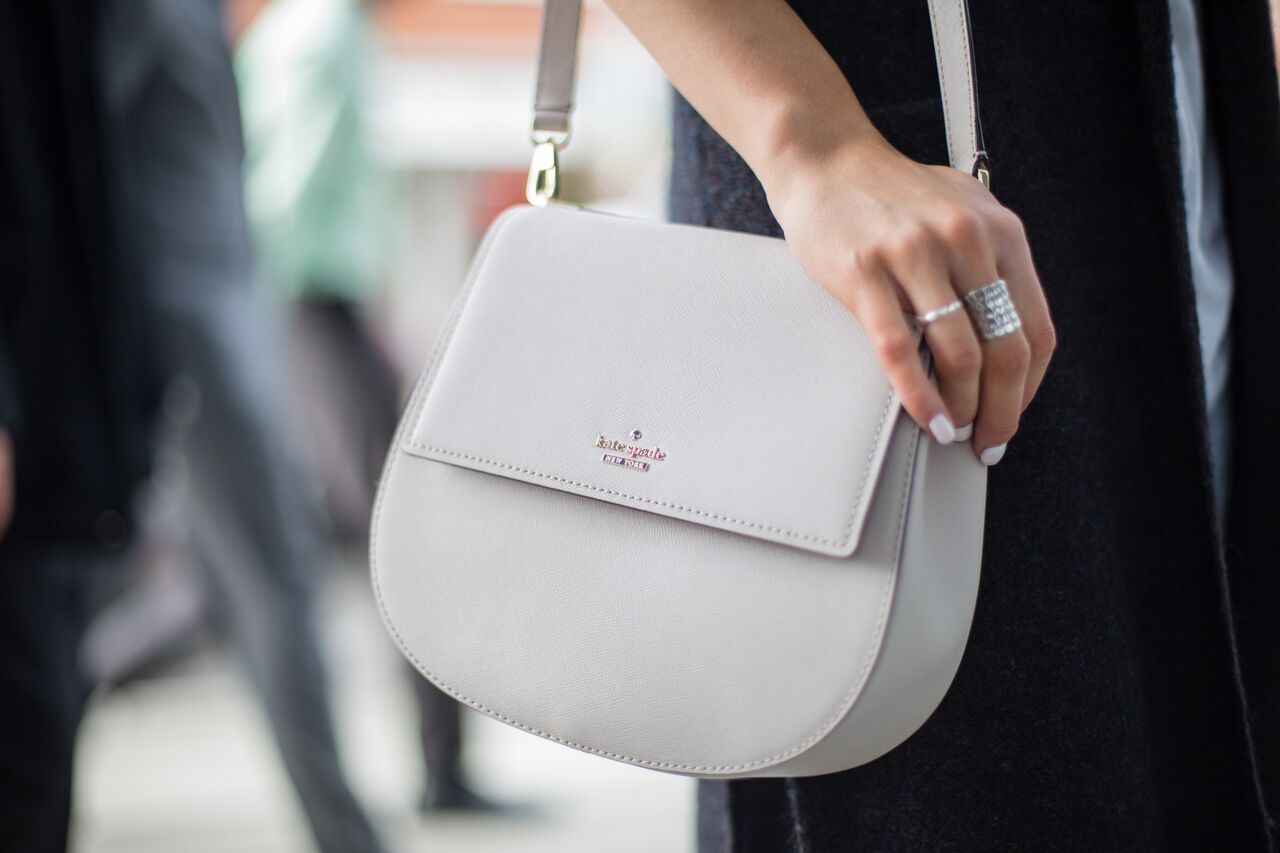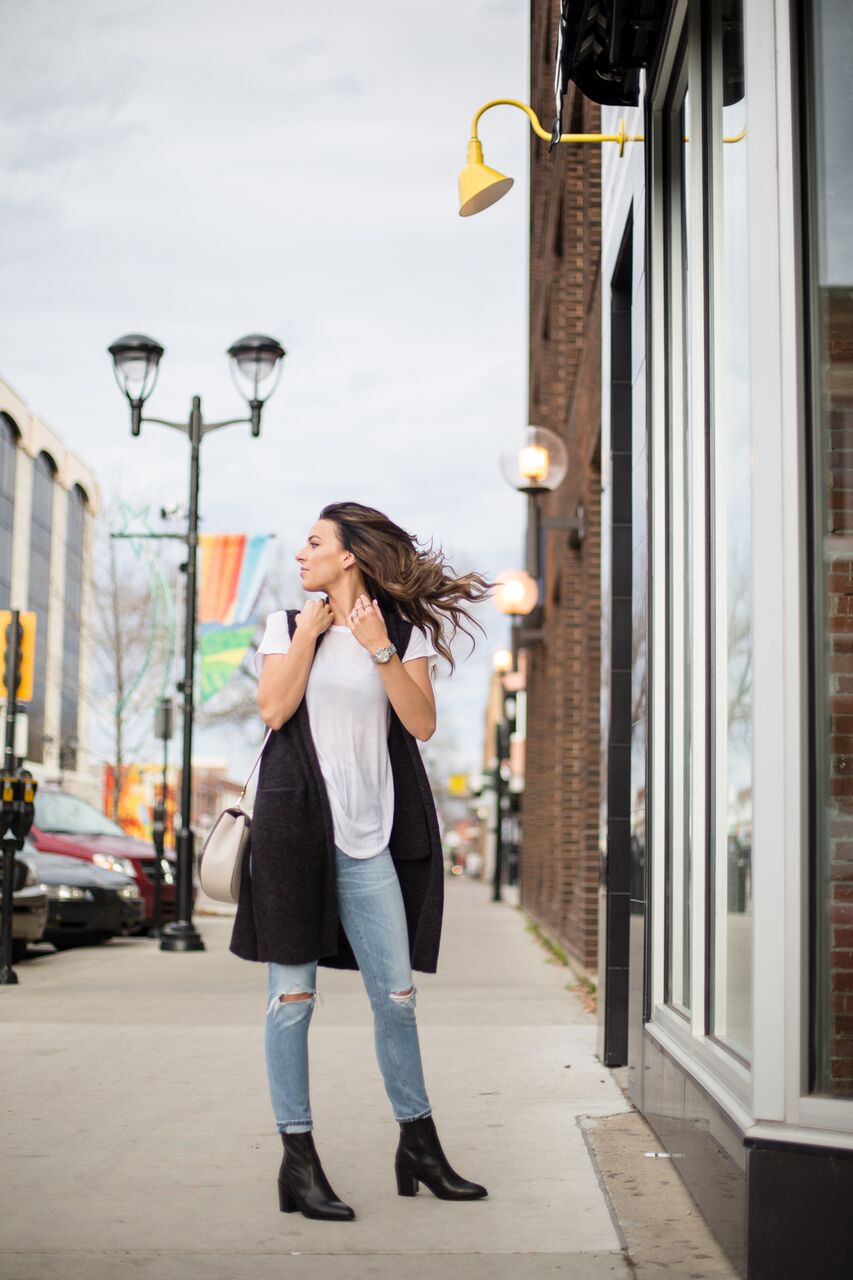 Style is all about finding key, classic pieces that will suit you and your daily needs… then, confidently interchanging those pieces again and again.  I've been learning that quality versus quantity is a huge step in creating a wardrobe that not only looks great but can last over numerous seasons.
Purchasing items that are higher quality might be pricier at the time but can really save money in the long run.  I aim to spend more on pieces that I know I can pair with numerous, different outfits and are made well with durable, quality materials.  A wool sweater, leather jacket, leather shoes or boots and a great fitting pair of jeans are all items that can easily amp up any outfit and have become staples in my wardrobe.
Shop The Look! ↓
Top: High Neck T-Shirt
Vest: Olivie Sweater
Denim: Liya Torn
Shoes: Em Bootie
Hat: Love in L.A.
Handbag: Sold Out, Similar Here