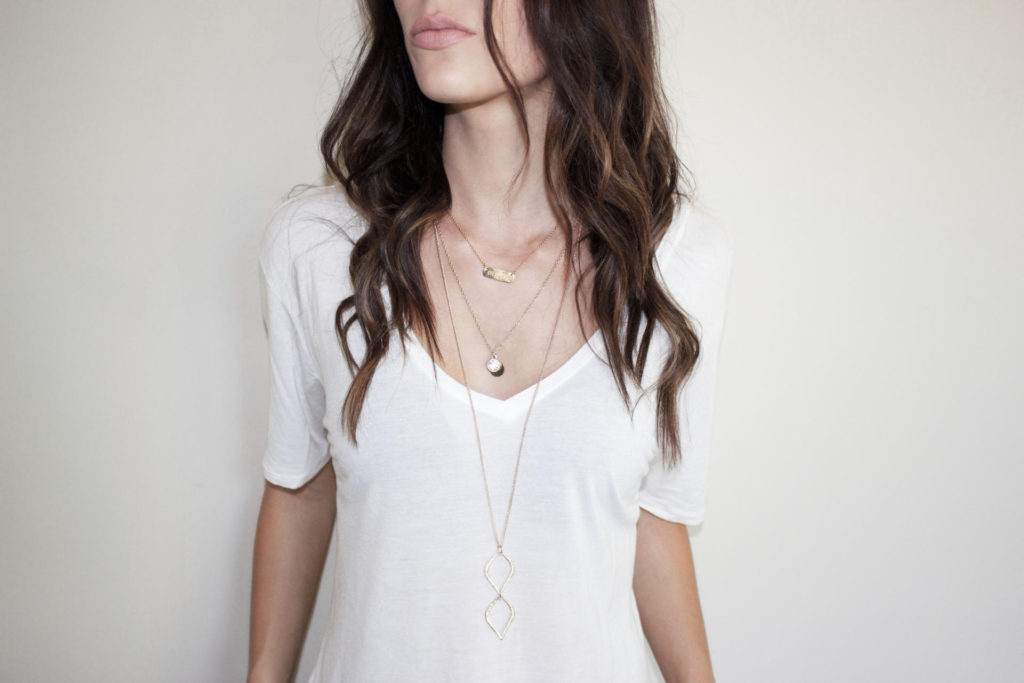 Jewelry – my favourite accessory!
I love playing with different combinations of necklaces, bracelets or stacking rings. Layering pieces can easily add a personal pop of edge or glamour to any standard outfit.  Although, I always try to make sure to space it out and keep things balanced.  When layering necklaces, start with a few simple dainty pieces and add on from there.
Mixing metals is also a great way to achieve an eye-catching look.  I tend to ignore the rule about combining silver and gold.  Sometimes, with the right look, it can totally work!