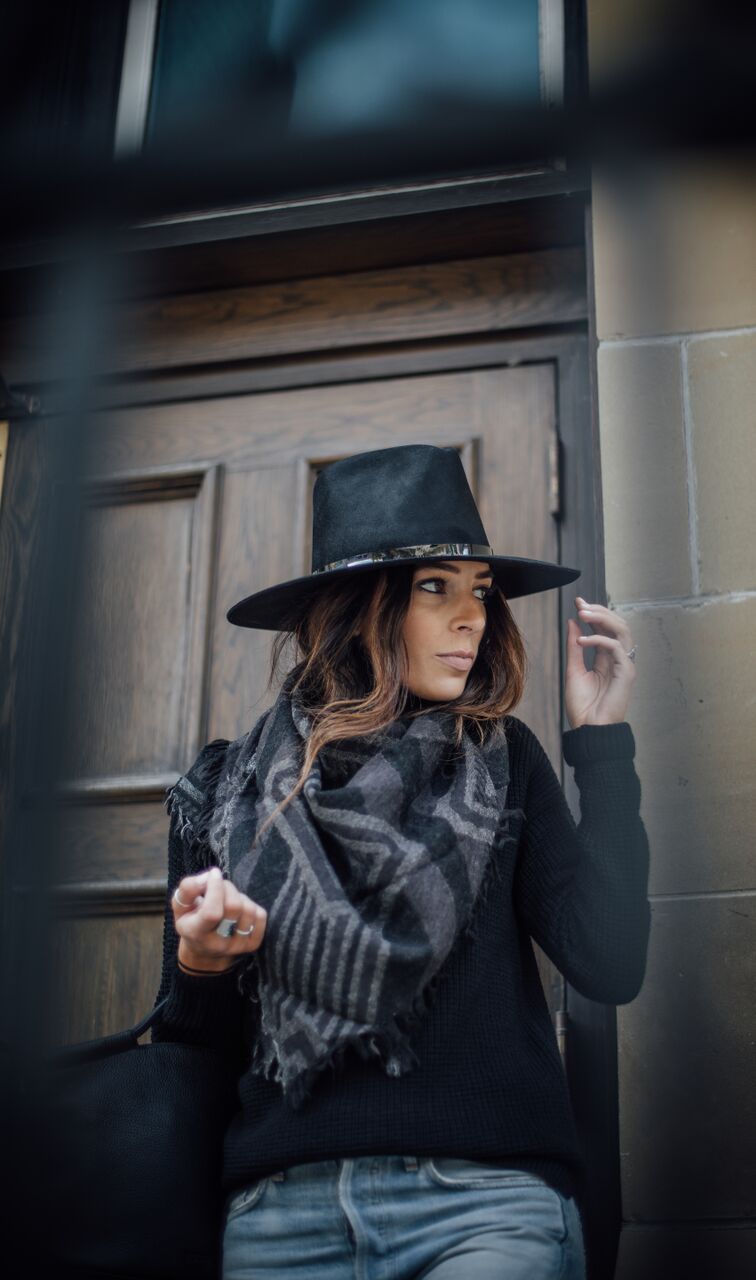 THE GUCCI LOOK-A-LIKE
If you follow any celebrities or current style influencers, then I'm sure you have noticed the shoe trend that has taken over!
Gucci's signature loafers and mules have been seen styled numerous ways on both men and women.  As a huge fan of versatile items, they instantly caught my attention.  I knew this shoe is definitely one to add to the wardrobe, although, my heart sank a little when I saw the price tag.  I am all about "you get what you pay for" and "quality versus quantity" but sometimes certain brands and prices are just not practical for everyone.
It's easy to think that by getting a cheaper version of something, that means you have to sacrifice quality, which, yes, can often be the case.  However, I'm constantly looking for brands that offer high-end design, that are made from quality-genuine materials and yet remain reasonably priced.
It's definitely not an easy task as there is a pretty large gap between fast-fashion and designer-made, although, I have found a select, few stores that I feel bridge this gap, such as Steve Madden.
I have purchased numerous pairs of Steve Madden shoes and continue to love their products, such as these Gucci look-a-like loafers.  I love how similar the style is to the Gucci Jordaan Loafer and yet they are still made well from genuine leather and are priced at a fraction of the cost.  Definitely the best option for the best price!
All items are linked below!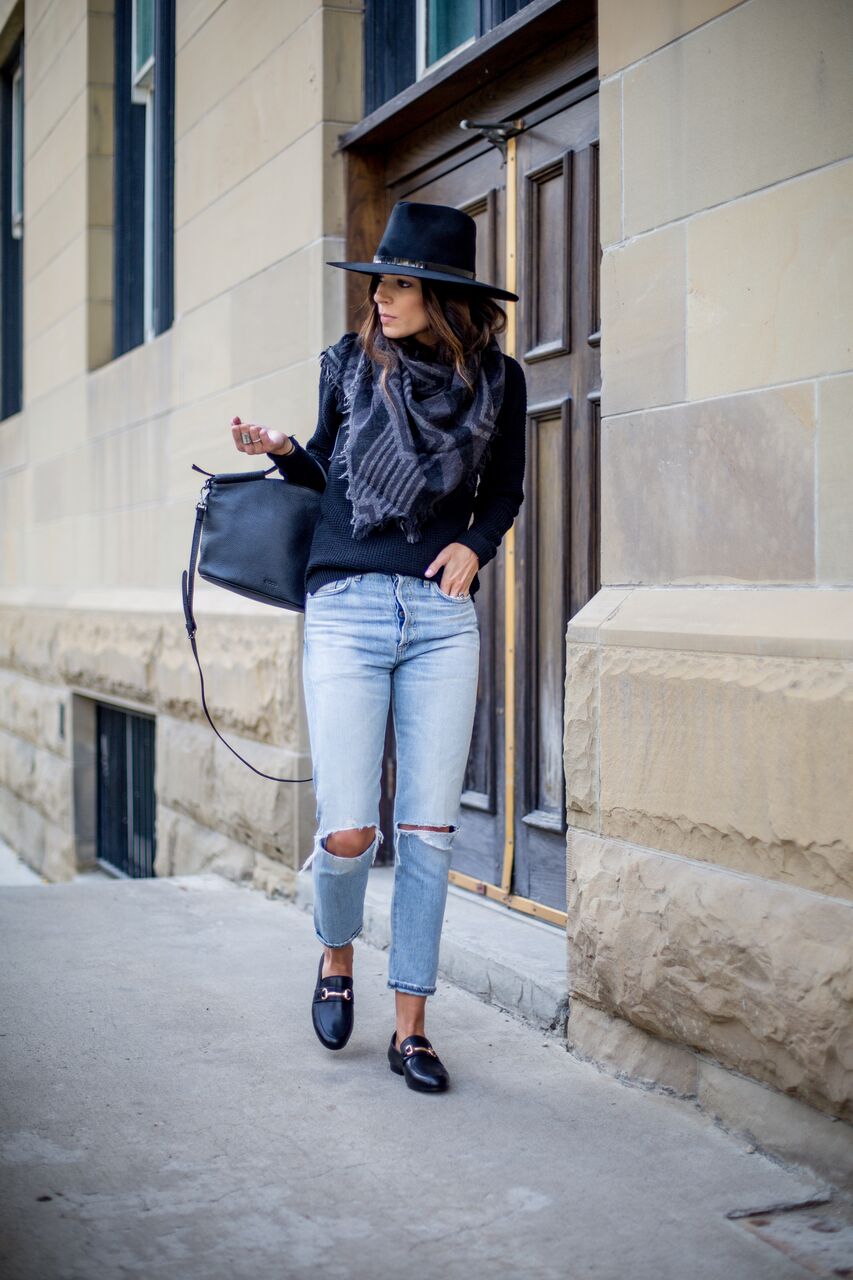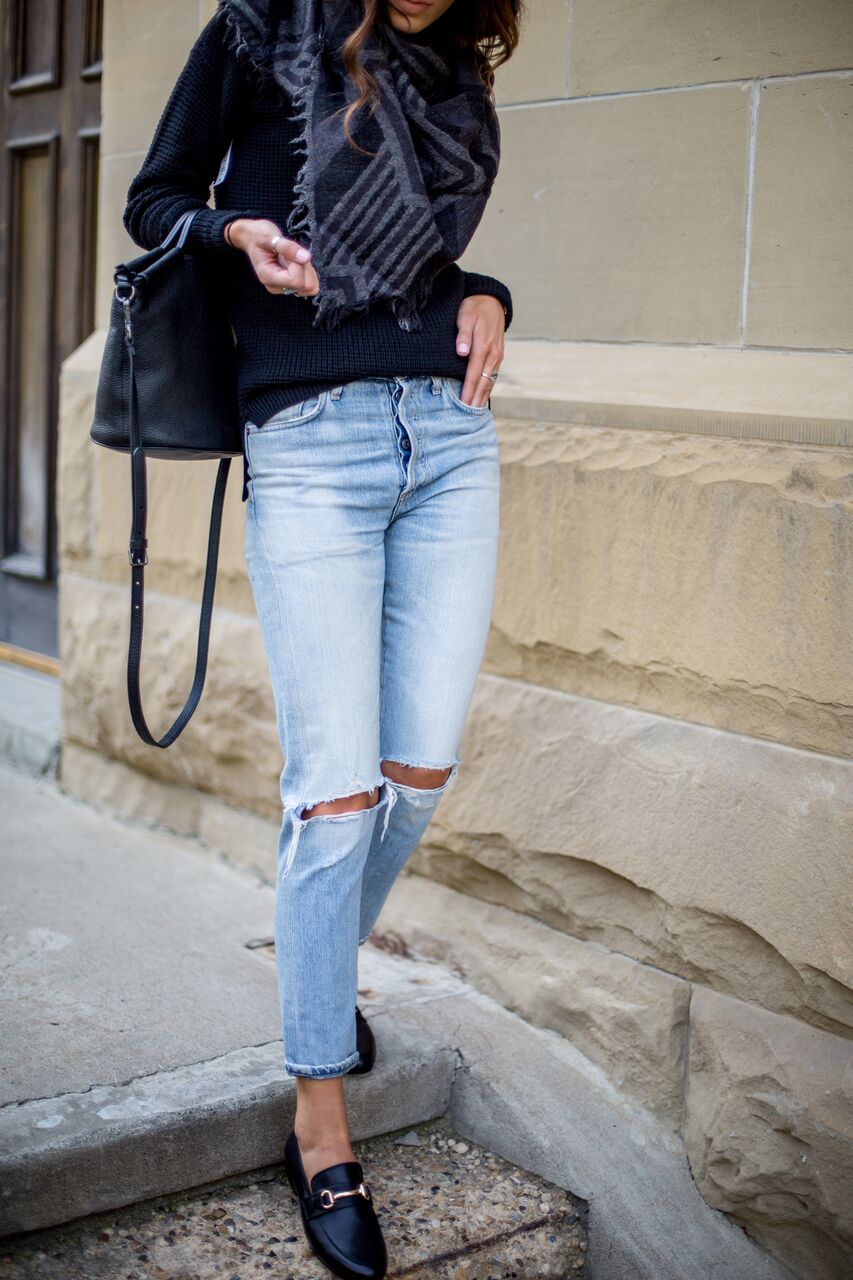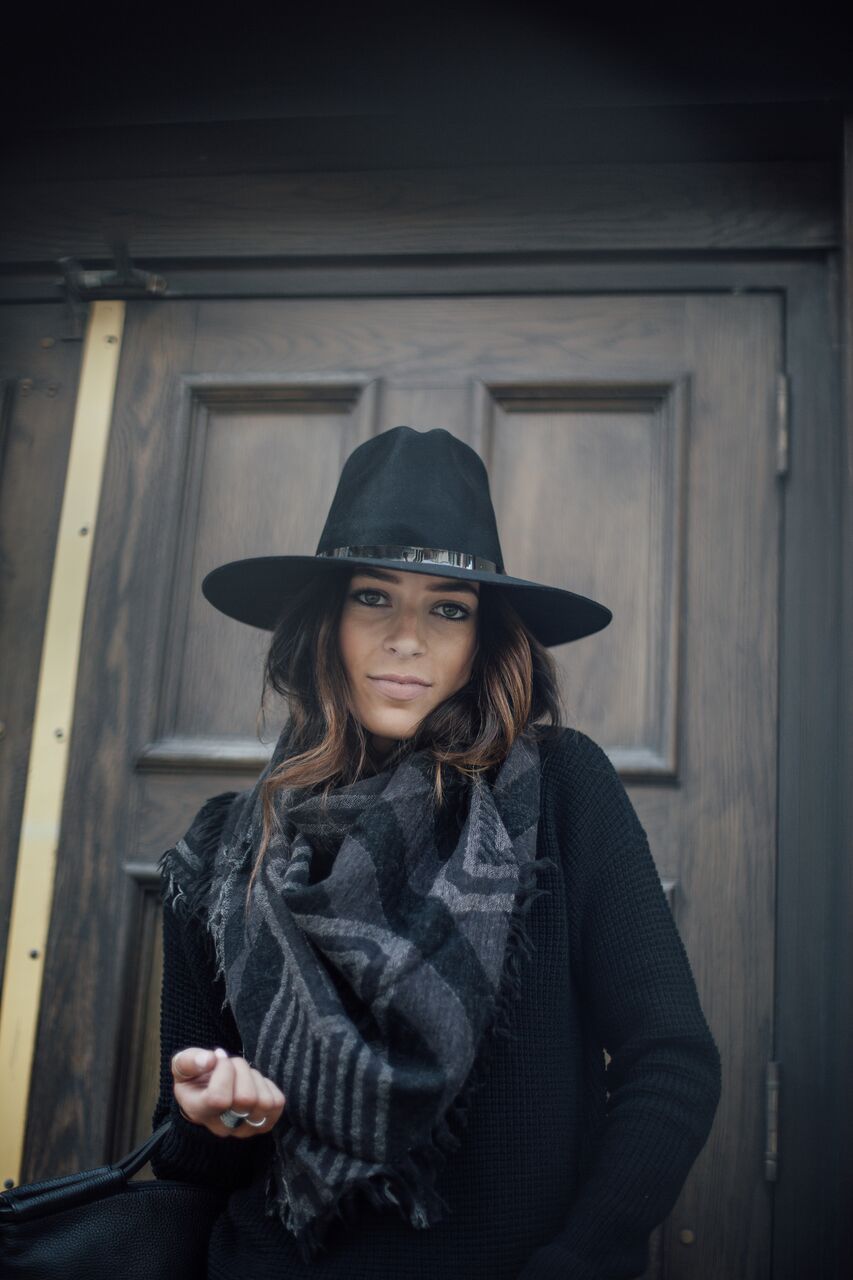 SHOP THE LOOK! ↓
Hat: Janessa Leone Wool Fedora
Sweater: Wilfred ISABELLI SWEATER
Scarf: Wilfred AUDE TRIANGLE
Denim: Citizen's LIYA TORN
Shoes: Steve Madden KERRY
Handbag: Ecco Doctor's Bag