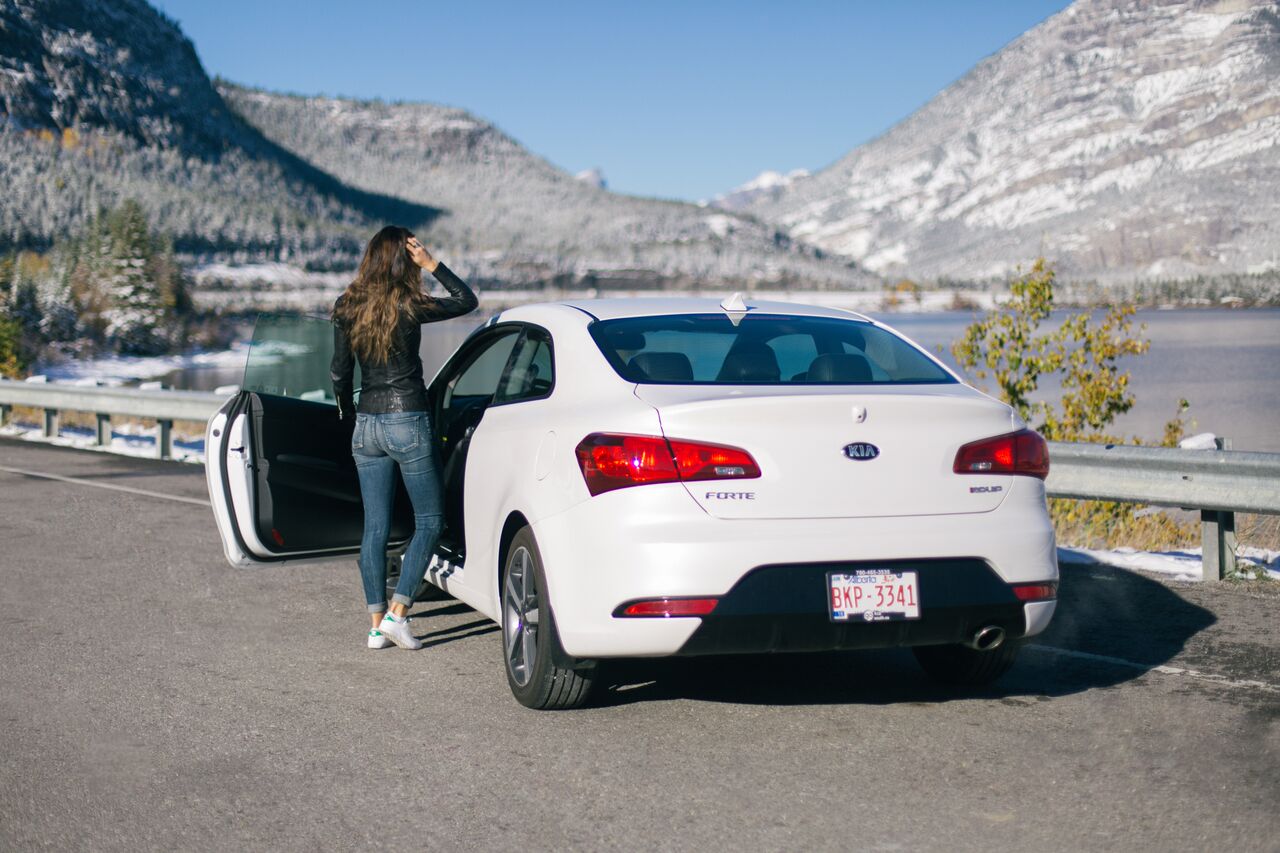 MY EXPERIENCE PURCHASING A NEW CAR
I finally did it!  I bought myself a new car and I'm not going to lie, I'm SO GLAD its over!
This was definitely one of the largest purchases I have ever made, so…I really wanted to enjoy the process.  I thought it should be fun!!  You get to pick something out that's exactly what you want and you can take a few out for test-drives – it sounds exciting! But, I actually found it pretty intimidating and super stressful!!
I have heard NUMEROUS times how hard buying a car can be for anyone and that dealerships have such a terrible rep for taking advantage of people. SO not exactly an easy thing to go into, being a typical twenty three year old girl that knows nothing about cars except that I wanted something "pretty and white".
Looking back, I did learn a lot from the whole experience so hopefully I can give you a few tips and tricks that I will be following on my next search – which I'm hoping won't be for a very long time!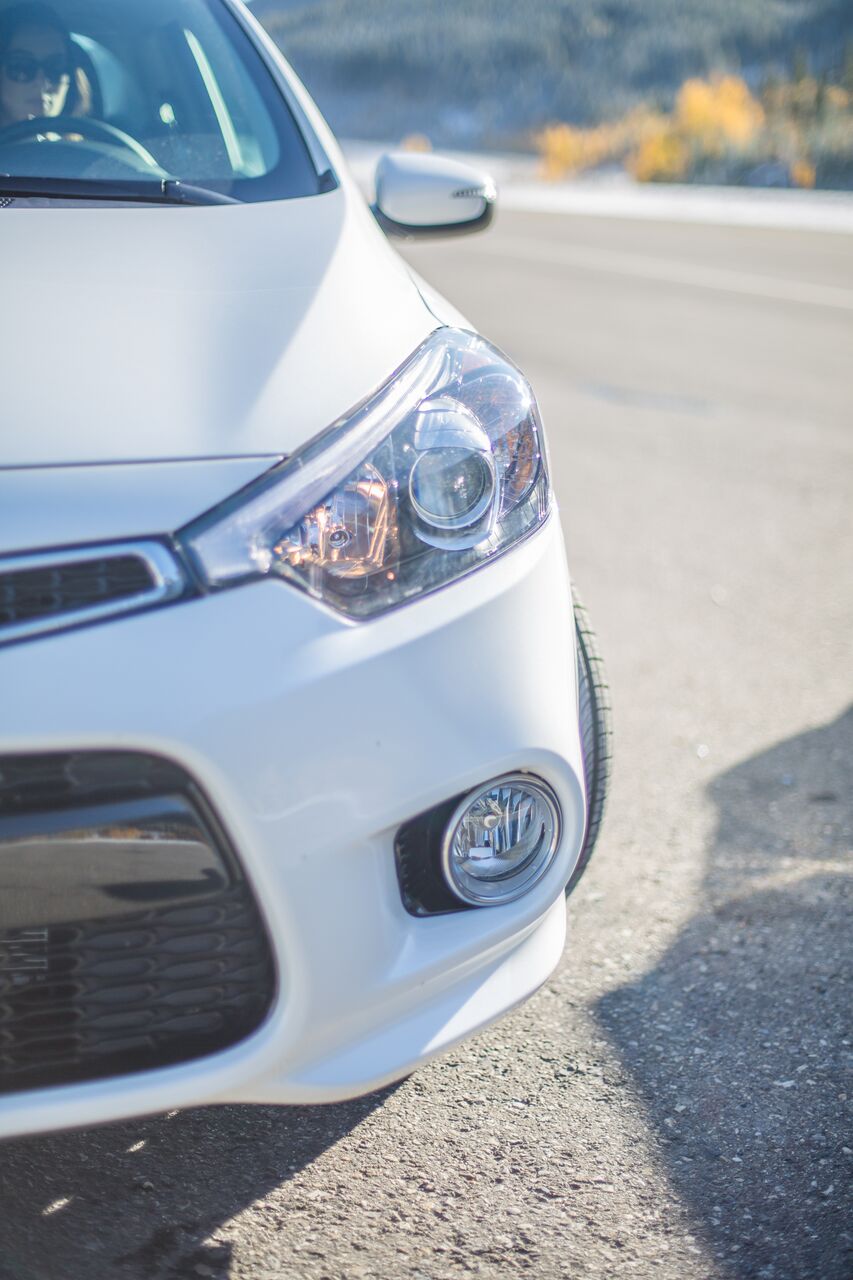 A LITTLE BACKSTORY
For the last several years, a new car was not something that I felt was a necessity.  I drove an old beater that I actually did like, EVEN with all it's quirkiness…like a duct-taped window, a broken fuel gauge and a bit of hail damage (OK, it was a hot mess) but it got me from A to B and that was literally all I needed!
But, as my commute has become increasingly longer, I started to realize that I should probably be looking for something a bit more reliable – especially as I have to drive in good old Canadian snowy/cold winters, where being stranded on the side of the road is NOT an option!!
When I began my search, I planned on looking for something used and relatively cheap.  So one day when I had some spare time, I thought I would casually stop by a used car dealership.  I was completely unprepared for what I was walking into!
The salesmen seemed super friendly, relatable and made me feel like they were doing the best by me.  I'm like, "hey, this isn't so bad after all".  Although looking back, I know that was NOT the case! In literally a few hours, they managed to check my credit (which you shouldn't do right away), they tried to push me into signing all this paperwork and when I started to show hesitation, they insisted I leave a deposit to hold the car I was looking at, telling me it would likely sell super fast and I would miss my opportunity.
All completely unnecessary!!!
By the time I left I couldn't believe what had just happened!!! I left feeling confused and a little in shock, but SO relieved I managed to get out of there and I wasn't driving away with some stupid car they convinced me to get…not my best day!
MOVING FORWARD
I realized I really needed to figure out what I was doing and what exactly I wanted in a vehicle for size, fuel economy, design features and what price point I knew I could manage. When I started browsing dealerships again, I figured I needed to bring backup this time (like a guy!!). I kind of blamed the whole bad experience on the fact that I was a girl and they knew I didn't know any better and that it was going to be absolutely essential to have someone go with me.
To be fair…I think this was really just my own insecurities coming out.  I mean It WAS helpful having someone to discuss things with and make sure they were being fair, but I'll be honest, I didn't notice that I was treated hugely differently from when I decided to continue on my own.  I think the difference comes down to being more confident, having a presence, showing that you know what you want and don't have time to mess around(at least that's what I was trying to portray).
I browsed several dealerships – Honda, Volkswagen and Toyota, where I refused to even look at ANY paperwork and made sure to only stay for a minimal amount of time.
I really tried to keep things as casual as possible, despite numerous attempts at sales techniques. At one dealership, they ACTUALLY tried to offer a "free" trip to Mexico instead of the payment I wanted.  I'm like, "yeah, it sounds good at the time but in the long run it's really just more money spent".
BUYING NEW VS. — USED
After much discussion/advice from friends and family and plenty of research, I discovered that buying used was not as cheap as I had in mind, due to the interest rates applied.  It was then that I began comparing payments from used (with interest) to new (with 0% interest) and found that I was actually better off buying new.  Who would have known!!
FINALLY, I managed to narrow my search down to the KIA Forte Koup. I really felt I fit with this car. The feel, the style, everything about it was what I was looking for and the price definitely helped.  It was on the slightly cheaper side than some of the others, so I knew it would stay within my budget. It was also nice to know that it won the "Top Safety Pick+ Award" for crash safety.
After much convincing and playing hard ball as best I could, I had winter tires and custom leather seats added to my deal while still maintaining my original payment that we had discussed. Unfortunately, it was not over yet.  When the first bill of sale was made, they did go through it with me and at the time, everything looked right.  But, it wasn't until I went home and actually added the numbers up myself that I noticed the numbers weren't right.  After a mini – heart attack, I then had to go back to the dealership and luckily they wrote up a whole new bill of sale! Kind of scary if you're not careful, how easy it can be to miss hidden details.
So…now that it's all said and done, I am very happy with my purchase and will continue to look at the positive side and appreciate all that I have learned from this experience.  I'm also quite enjoying driving my "pretty and white" KIA Forte.
I have listed below some tips to follow to hopefully help with your own car search!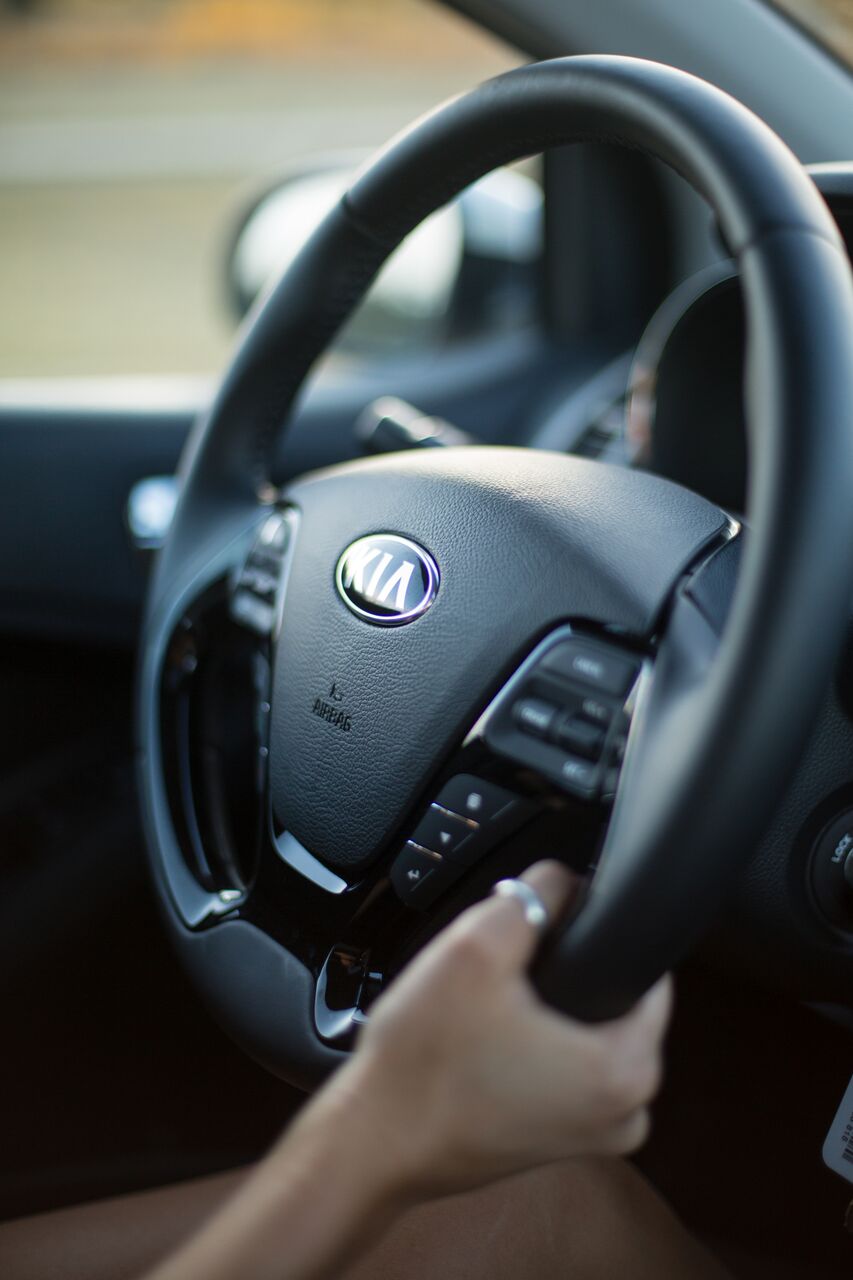 6 TIPS TO FOLLOW
DO YOUR RESEARCH
Figure out a general idea of what you are looking for before you visit a dealership.  This will be very beneficial as it will help to keep the salesmen from swaying you in too many directions.  It will also help to keep you from wasting too much of your time unnecessarily.
STICK TO YOUR BUDGET
One of the biggest things I learned in this process is how important it is to decide on a monthly/bi-weekly payment and to stick with it.  I found that when discussing add-ons or so called "freebies" that they can actually, unknowingly, be added on to your payment – most likely by only a few dollars but that, added up over several years can be quite a bit extra.
SET A MAXIMUM TIME LIMIT
The first couple of visits I made to dealerships I ended up spending several hours there.  I don't know whether this is an intentional tactic or not, but it seems the longer you spend there the more likely you will be pressured into making a purchase.  Maintaining a specific time frame will definitely keep you from feeling obligated to buy anything that day.
VISIT MORE THEN ONCE
Most places will make you feel like you're getting the best deal possible and that if you leave you will be missing out.  However, I found that by going to the same dealership a few times or viewing others continued to improve what they were able to offer me.  It's really good to keep your options open and not to settle right away.
SKIP THE PAPERWORK
I found that every place I went to was super pushy when it came to the paperwork.  They'll usually ask if you want to figure out numbers, which can be helpful, but if you're just in the browsing stage, don't go there.  It just makes it harder to walk away and ties you to that specific dealership.
REVIEW THE BILL OF SALE (CAREFULLY)
This is a big one! Make sure you carefully look over the entire bill of sale and add up the numbers yourself before you sign.  Otherwise it can be quite easy to miss any errors or hidden costs that you may not be aware of.
I hope some of these tips from my experience may be able to help you make your search a positive one!
xoxo ST