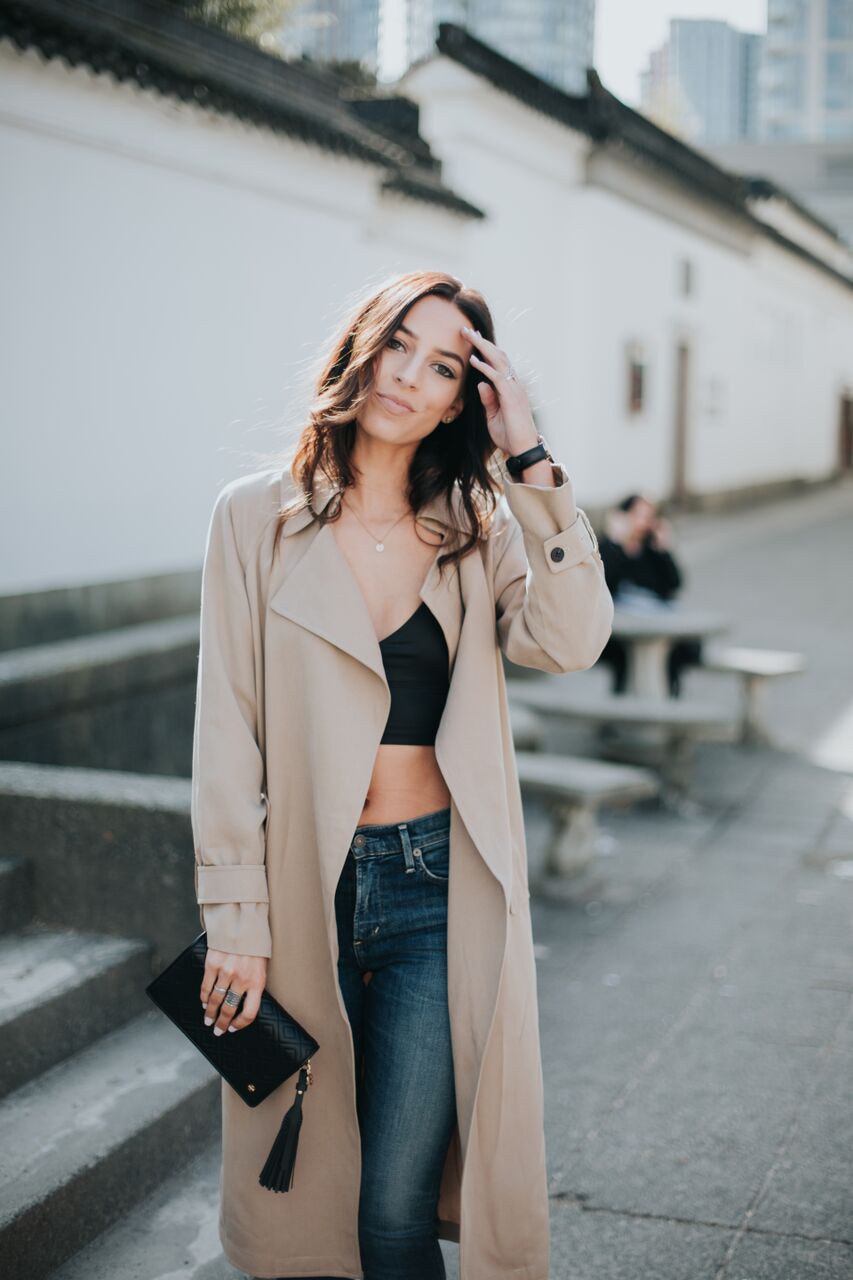 THE TRENCH COAT
It's finally beginning to feel like summer!!
I am beyond excited for the warm weather that has arrived!  I love when I get to push all my big winter coats to the back of my closet and start changing it up with some lighter styles.  One of my new favourite items for the spring/summer season is this gorgeous tan trench coat.I picked up this trench for Vancouver Fashion Week and it has already become a favourite of mine. It's lightweight yet durable and seriously goes with everything.
I can see why the trench coat has been a wardrobe staple for generations.
The trench originates as far back as World War I when the iconic garment was first designed by Thomas Burberry as a raincoat for army officers.  Surprisingly it is still recognized to this day as a classic for men and women's fashion over 100 years later.  Of course the trench has been modernized in various ways by simply changing up the fabric or silhouette – keeping the look new and fresh.
For example – The Lawson Trench from Babaton.
This coat really stood out to me as it's made from a soft, structured twill fabric, giving it a soft, easy feel that's not to stiff.  It also has an open front, cascading lapel which was the definite selling feature for me.  I chose the tan colour called Tawny as I still wanted something that reflected the classic trench look.  However, I have also been loving some other colour variations, such as, off white, taupe or even a light pink which has become very popular.
There are SO MANY amazing styles out there, both high end and fast fashion.  Ultimately making the trench a very accessible wardrobe staple.
Shopping for your own trench coat? Continue scrolling for a few of my favourite styles I have linked below!
xoxo ST
"Everyone in the world should have a trench coat, and there should be a trench coat for everyone in the world. It does not matter your age; it doesn't matter your gender."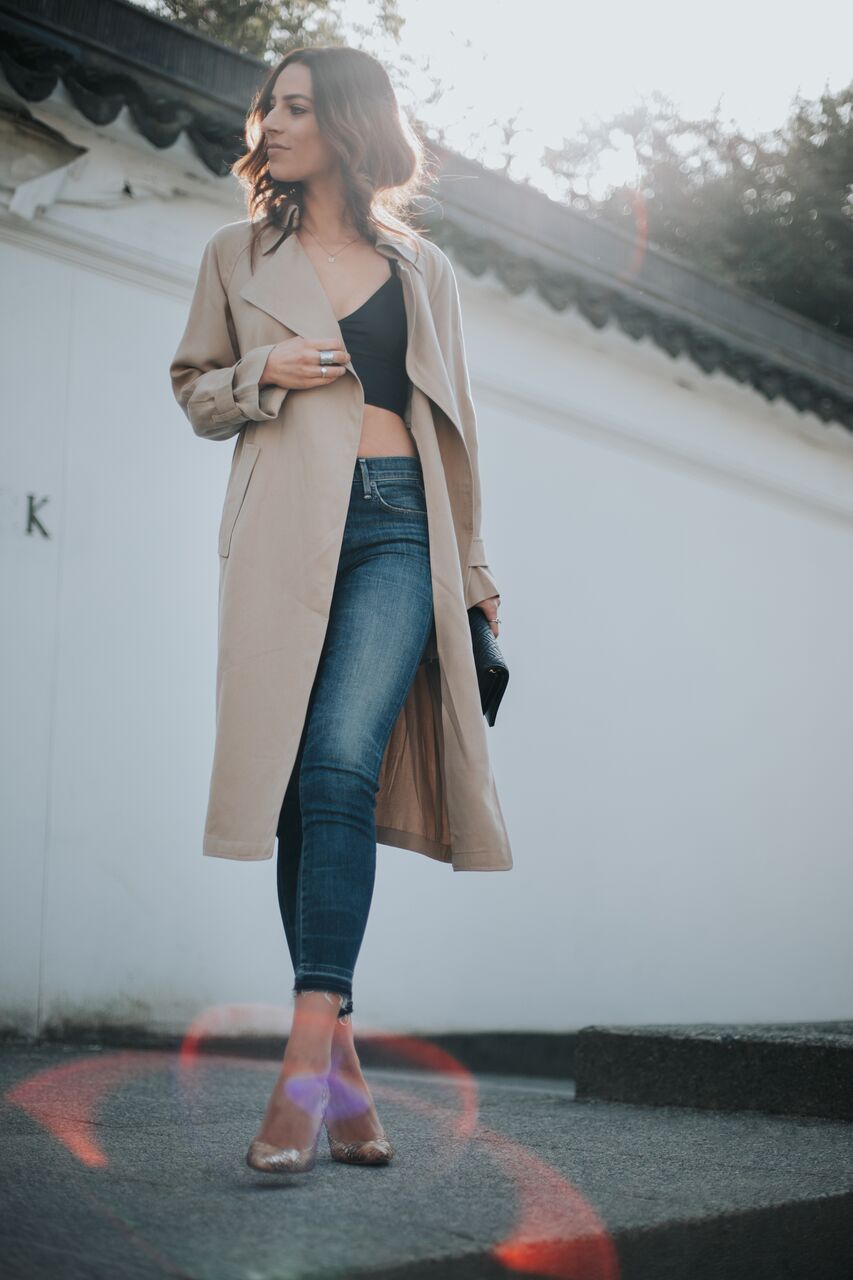 MY TOP TRENCH COAT SELECTION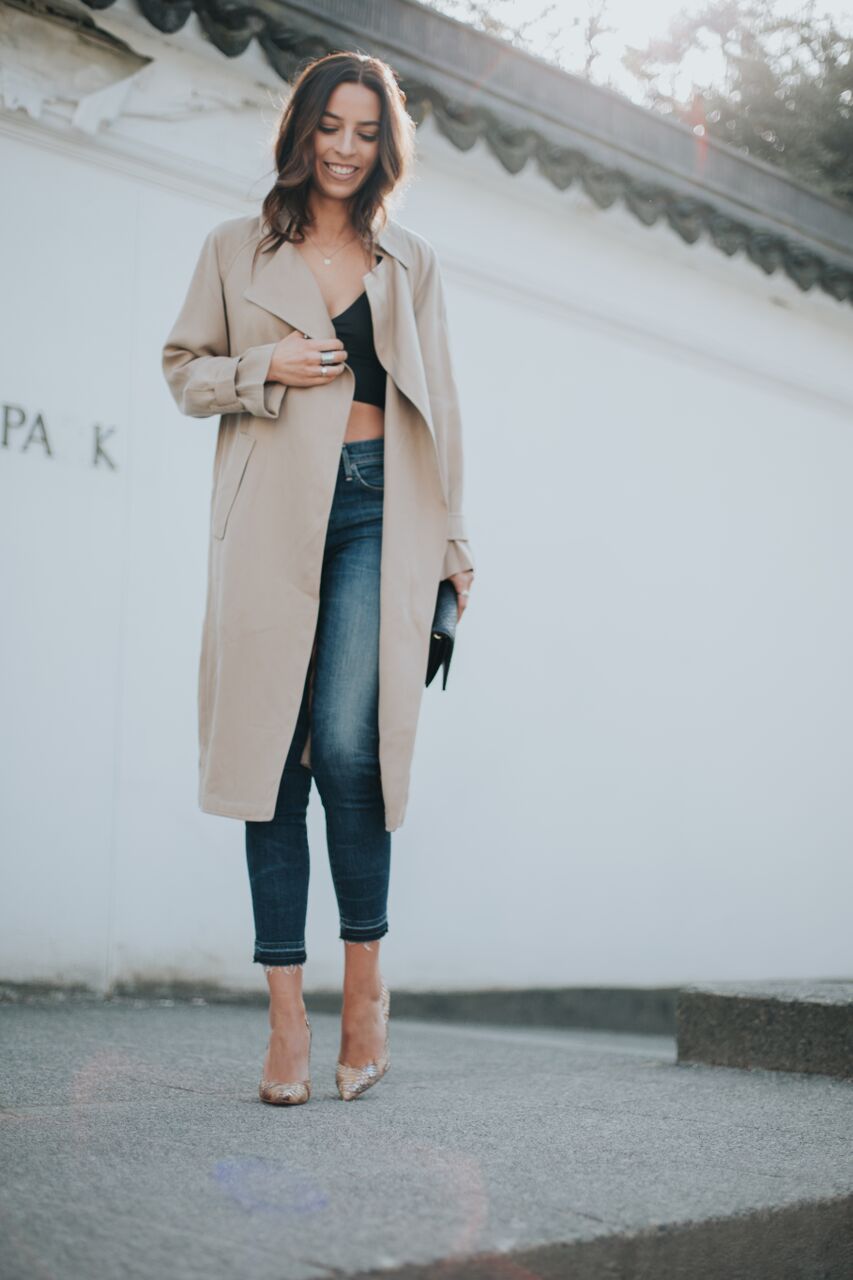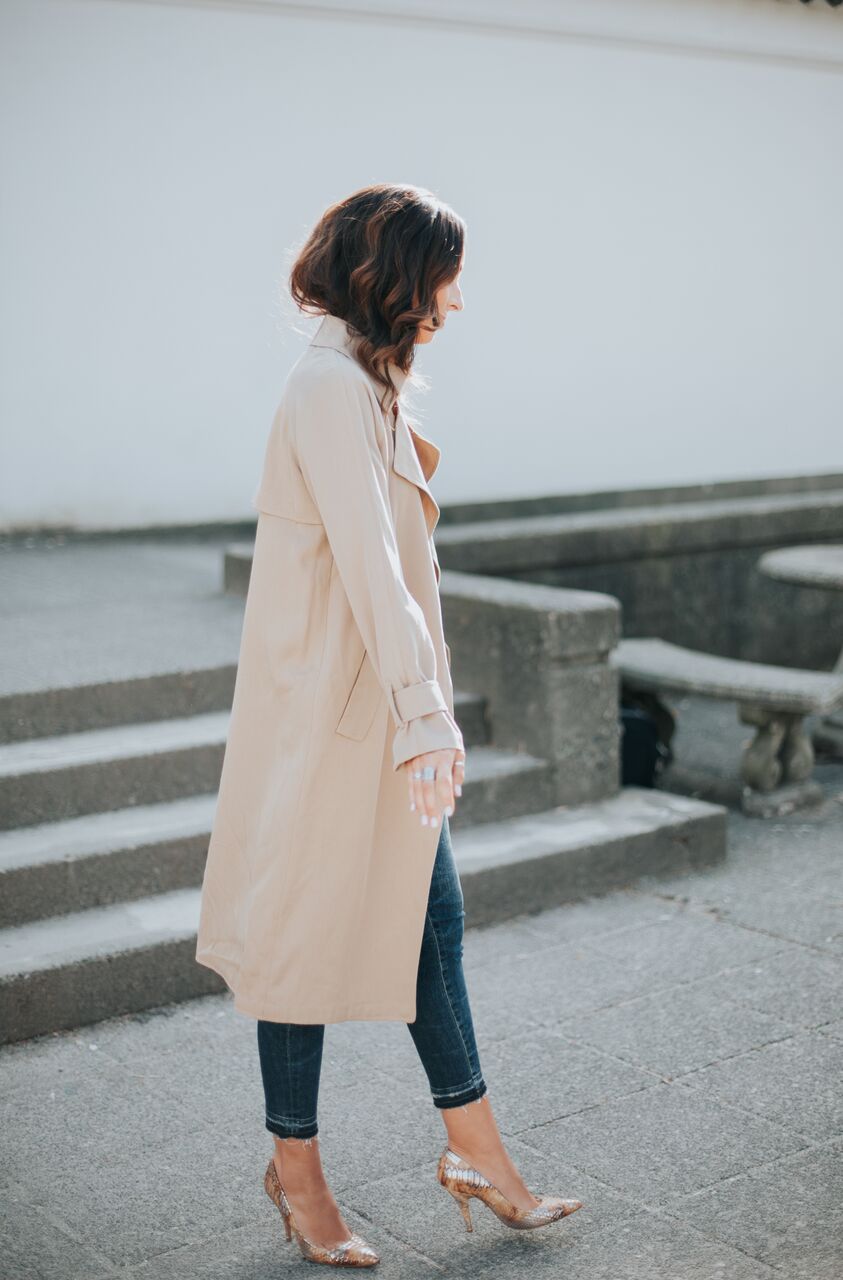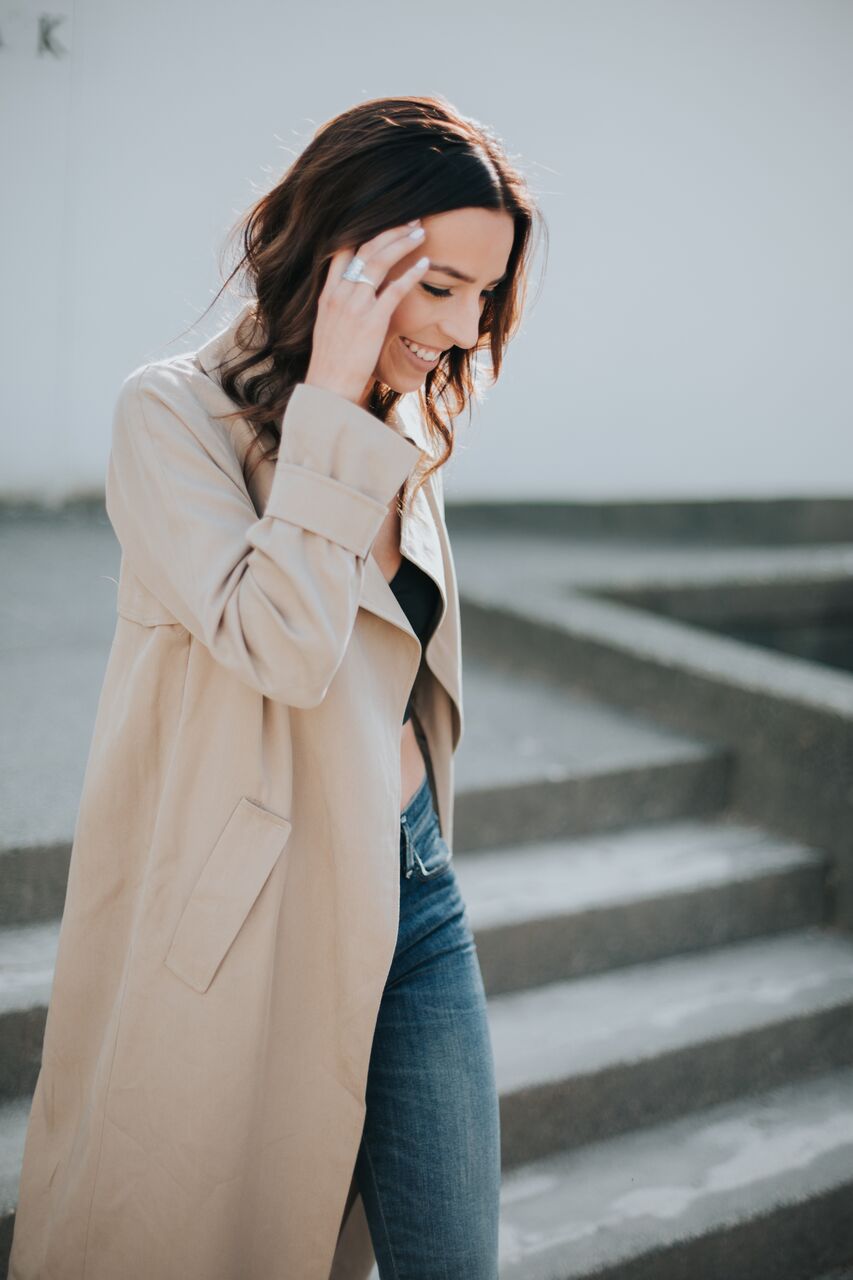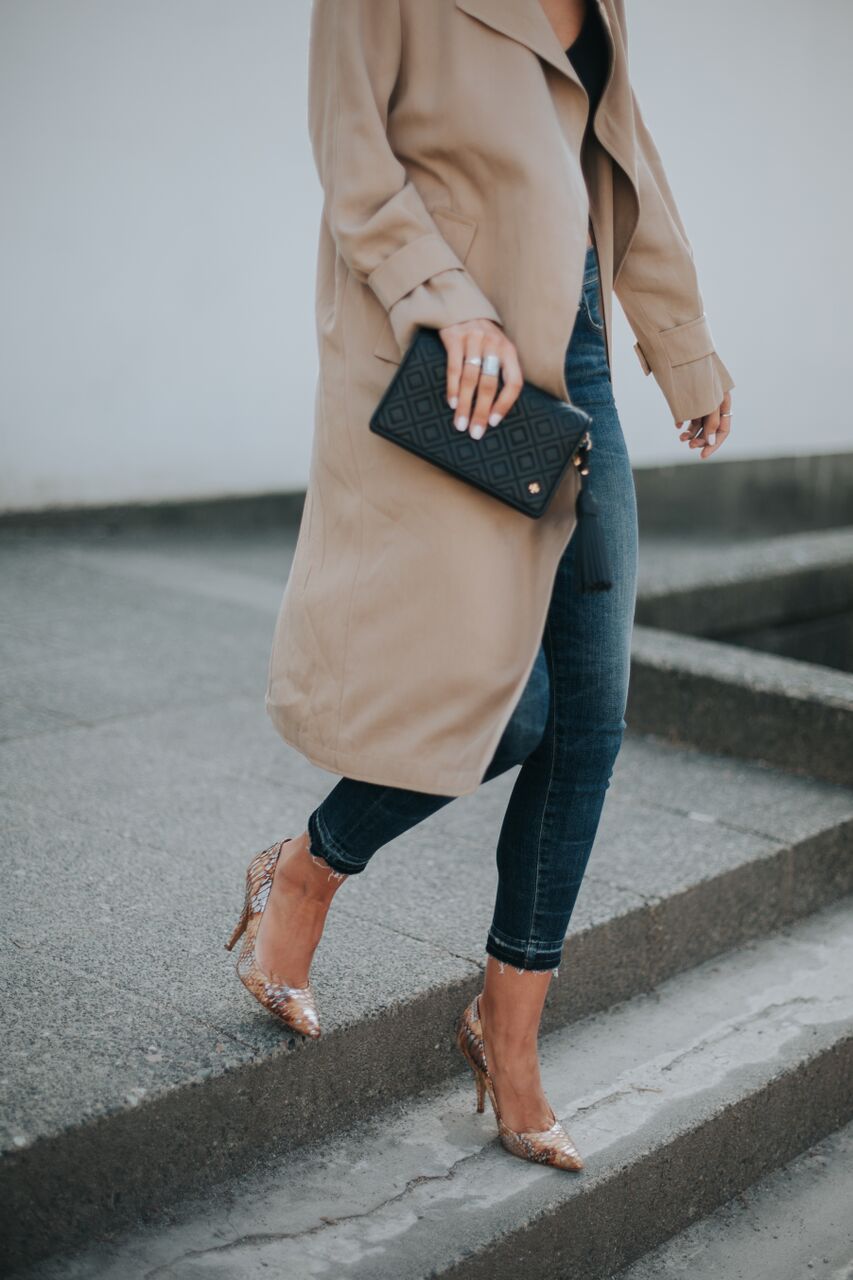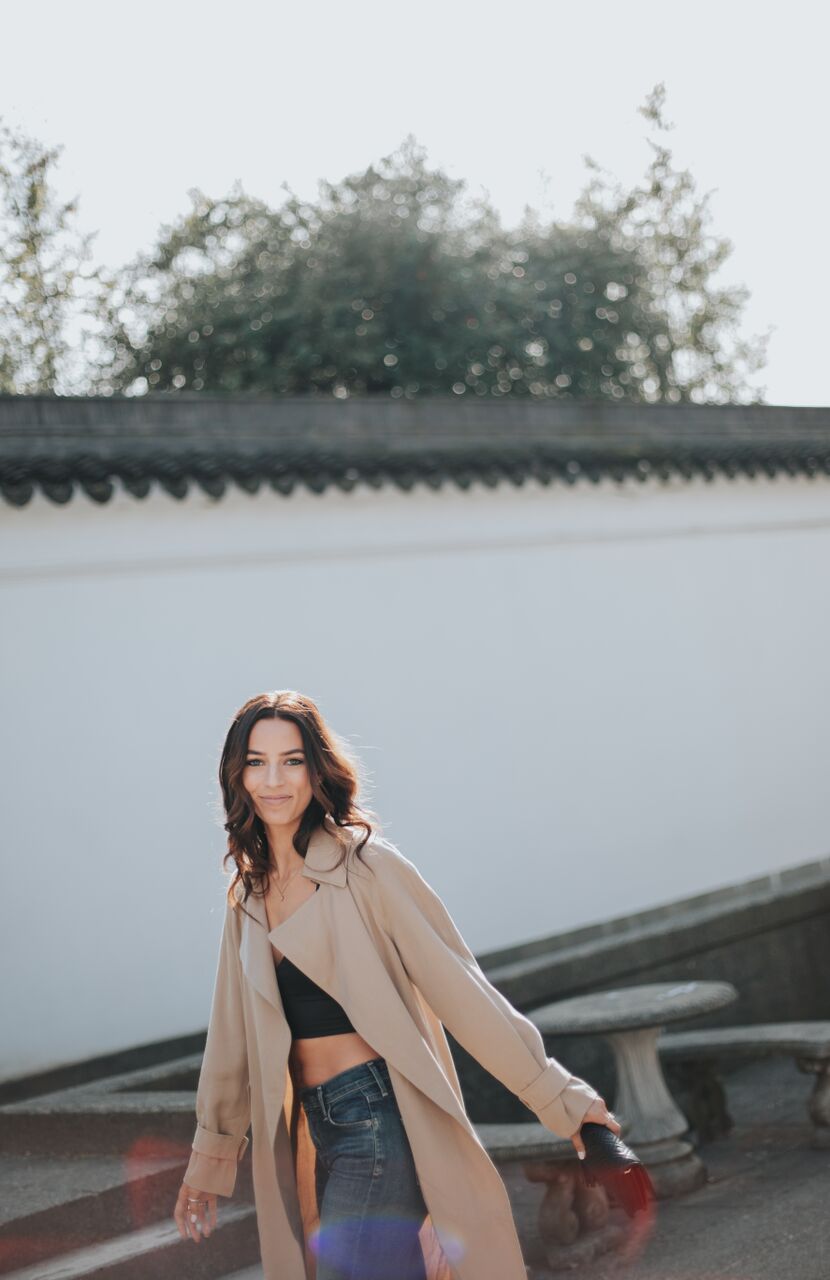 SHOP THE LOOK! ↓
Coat: BABATON LAWSON COAT
Top: WILFRED DURBURY BRA
Denim: CITIZEN'S ROCKET CROP WEEKENDER
Heels: PEDRO GARCIA (unavailable)
→ Similar:IRIZA HALF D'ORSAY PUMP, CASSEDY NATURAL PUMP
Handbag: TORY BURCH FLEMING WALLET
RELATED: STYLE MUST-HAVE | The Wool Dress Coat