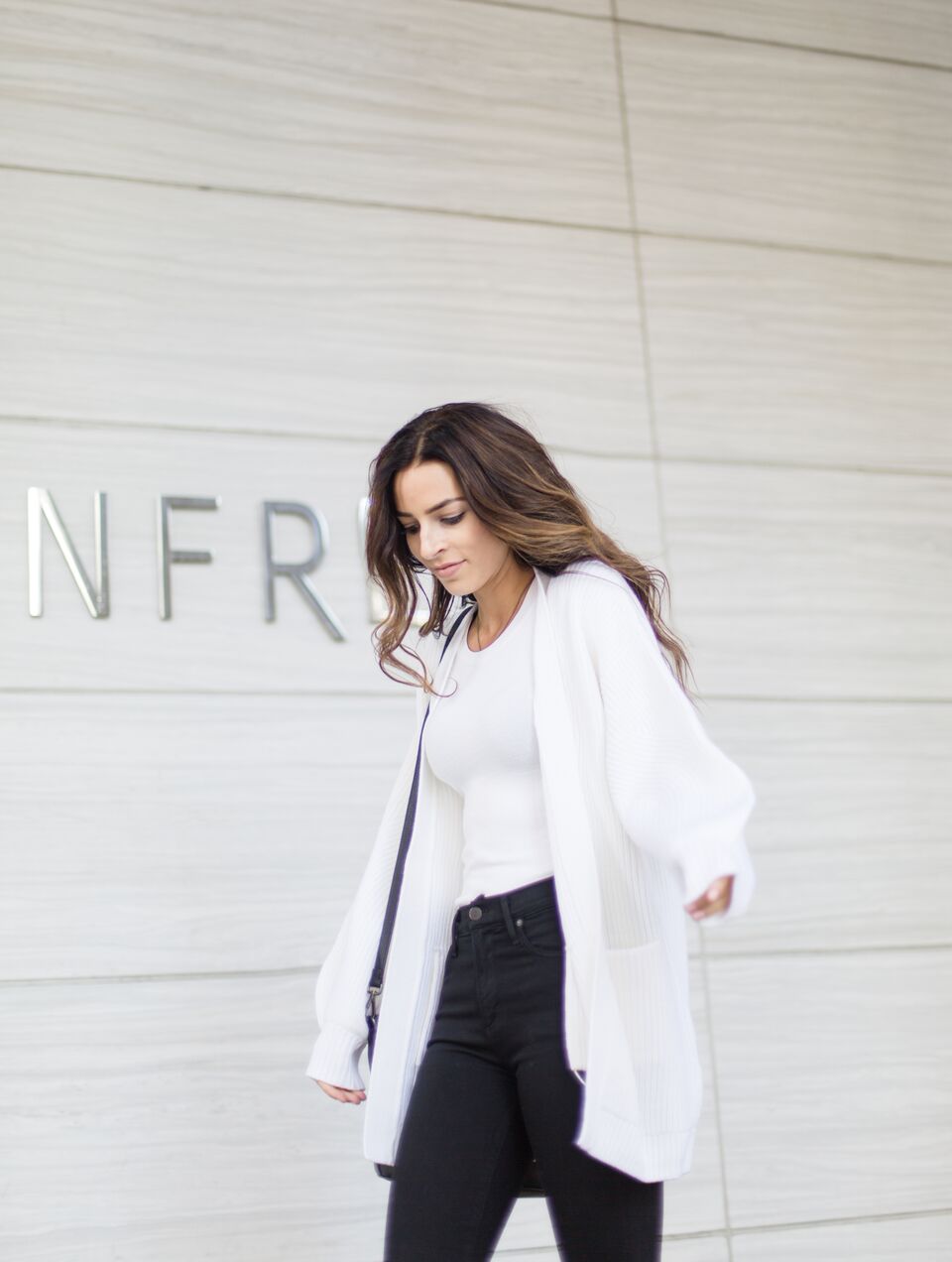 IS WHITE JUST FOR SUMMER?
It's safe to say that the majority of us have heard that wearing white after Labour Day is a fashion faux pas!  It seems that once September hits, darker tones are the obvious choice.  Although I love a head-to-toe black ensemble, it can be a pretty safe winter look, unlike the crisp, achromatic tone that is sure to stand out.
As I dived more into this fashion dictate, I soon realized that the fashion industry has actually ignored this rule for decades or more.  Top designers and fashion icons have delighted in breaking down these traditional barriers such as, Coco Chanel, who famously wore white as a year-round staple.
As an obvious fan of the neutral hue, I am all for following in her lead!
Women think of all colours except the absence of colour.  I have said that black has it all.  White too.  Their beauty is absolute.  It is the perfect harmony."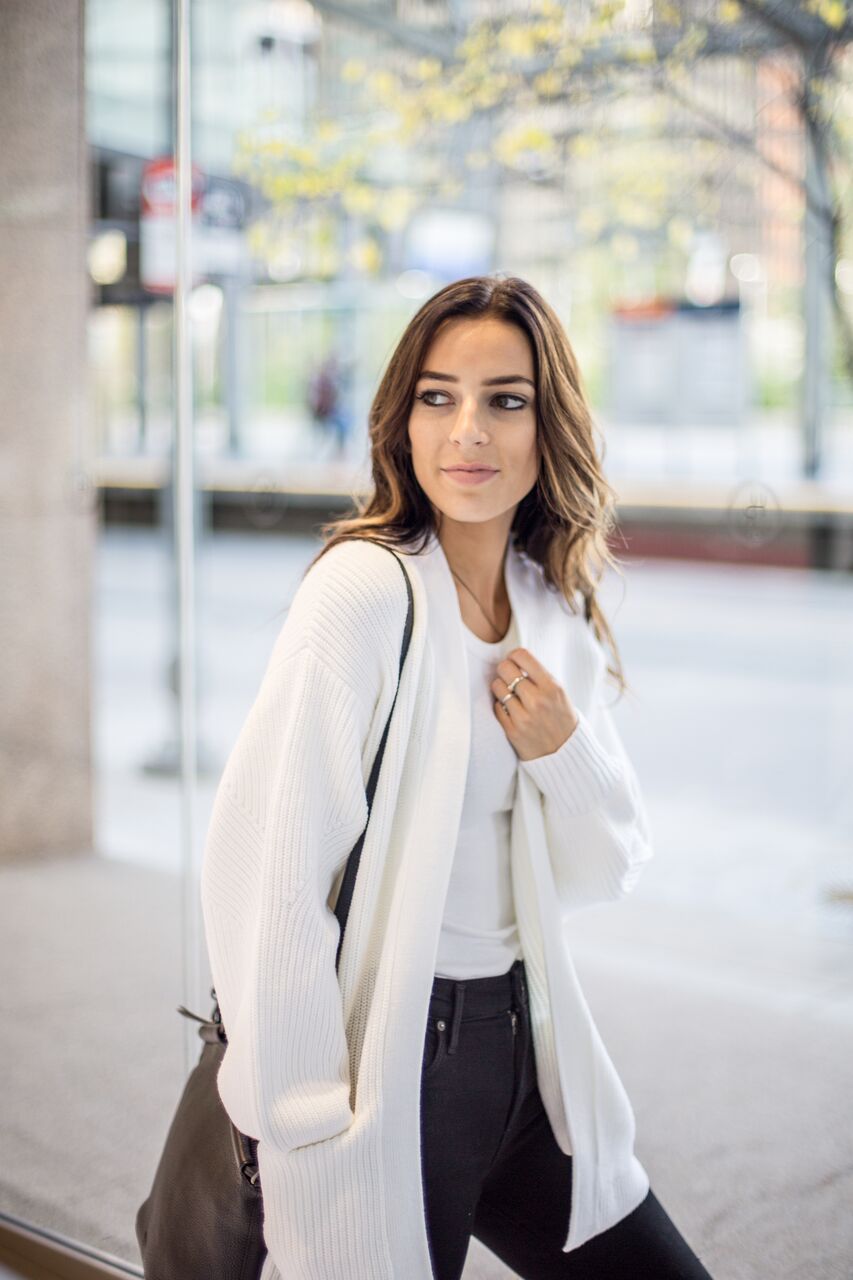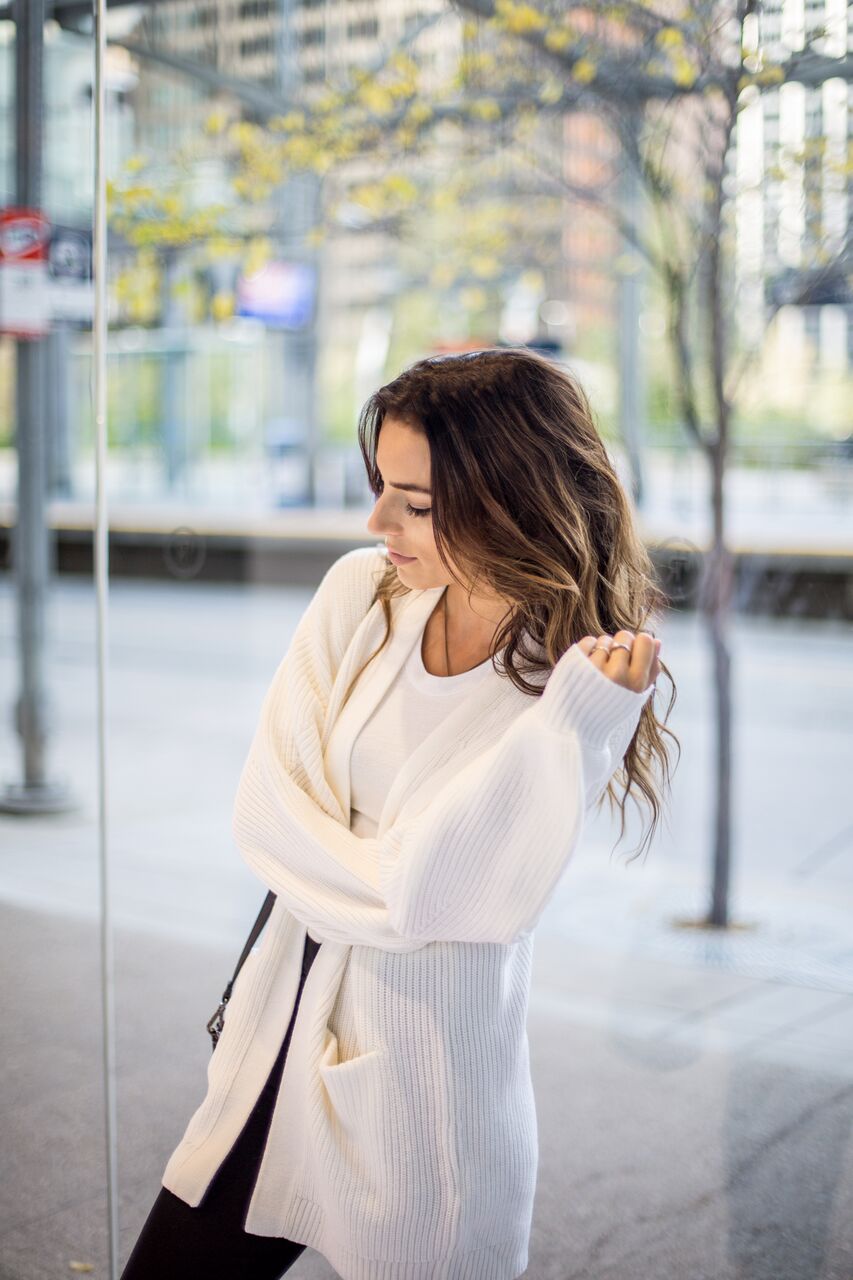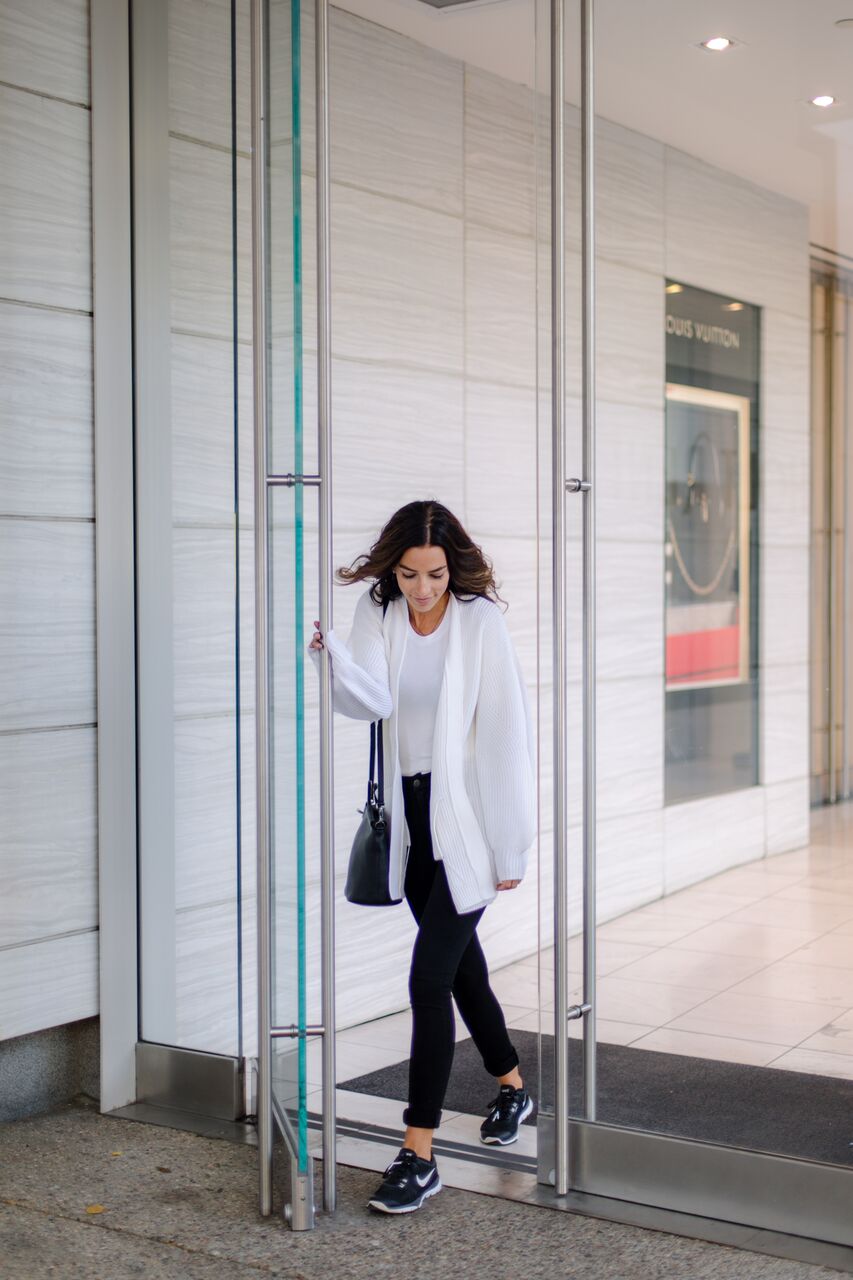 SHOP THE LOOK ↓
Top: Wilfred Free DIVINA
Sweater: Wilfred Free ROURKE
Denim: Citizen's CHRISSY ALL BLACK
Shoe: (similar) Nike Flex Trainer