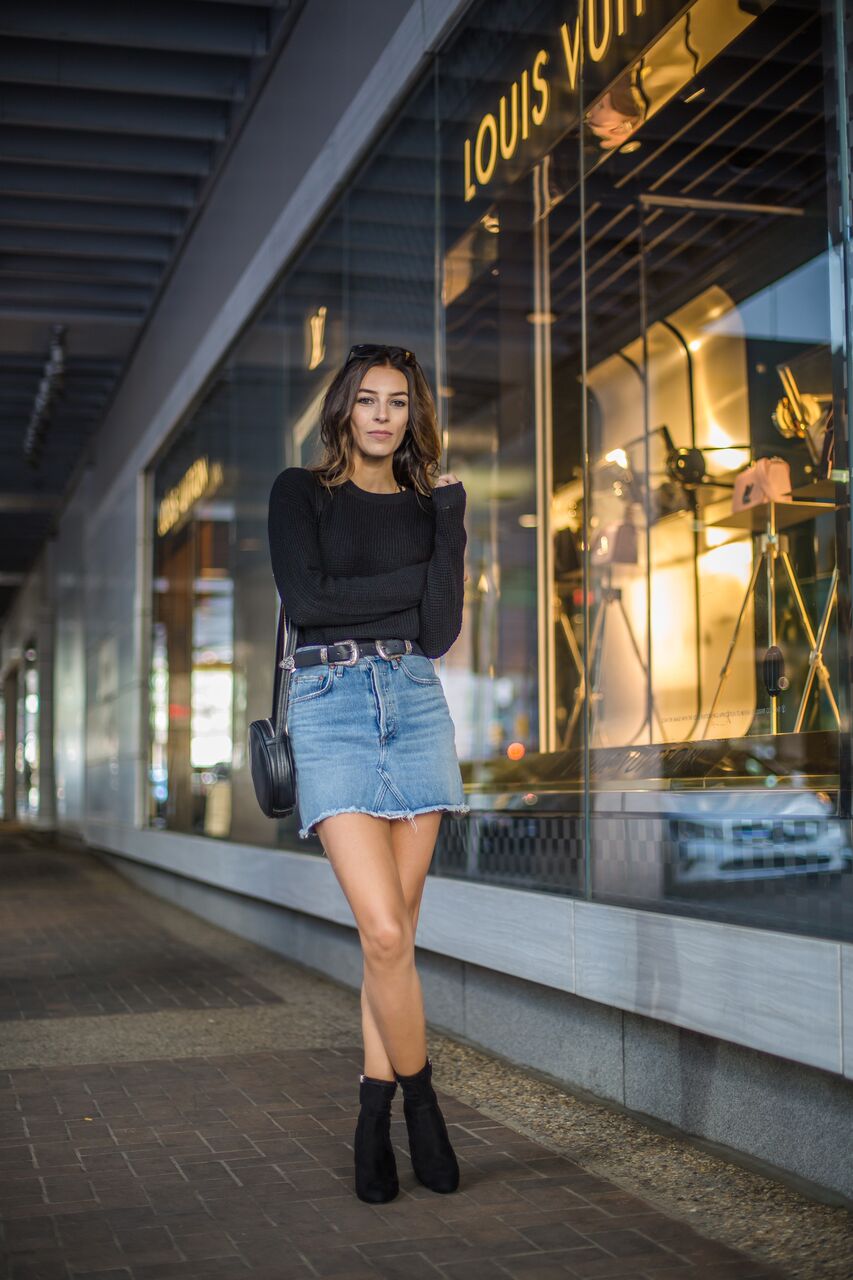 BRINGING YOUR MINI INTO FALL
One of the most difficult parts about the change of seasons is the change of wardrobe.  Finding the middle ground between summer and winter isn't always easy.  There are also some items that I'm not quite ready to let go of just yet.
Like this AGOLDE denim mini which has been a favourite of mine all summer.
On a recent night out, I paired this skirt with a thick, Italian, Merino Wool sweater (to counteract the bare legs) and a suede, heeled bootie.  It was actually a very comfortable, easy look, that mixed a bit of summer and autumn.
I hope to get a few more wears of this skirt in, before the real cold comes!
***As a bit of a side note, be sure to check out the handbag linked below.  Matt & Nat gives 100% of the purchase price from this bag to the American Red Cross or charity of your choosing! Happy Shopping!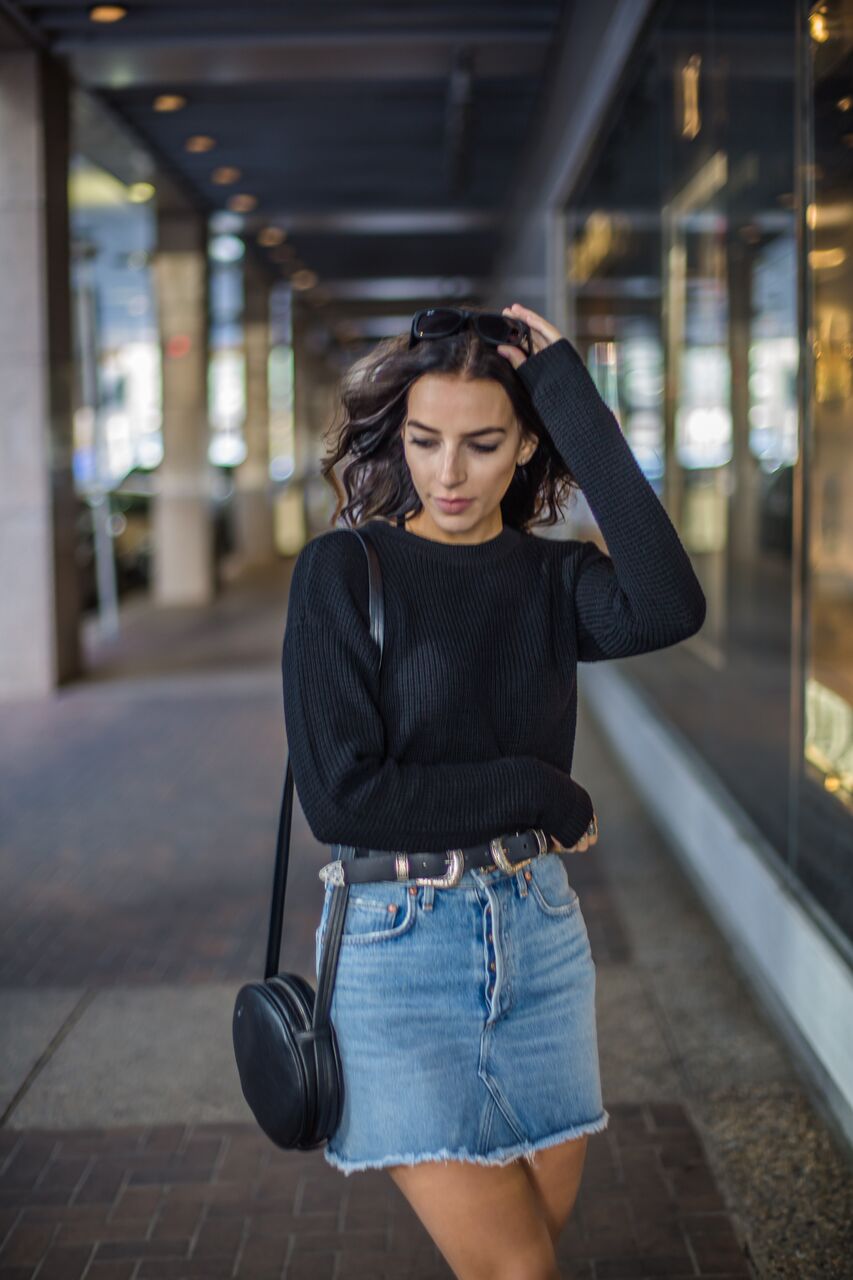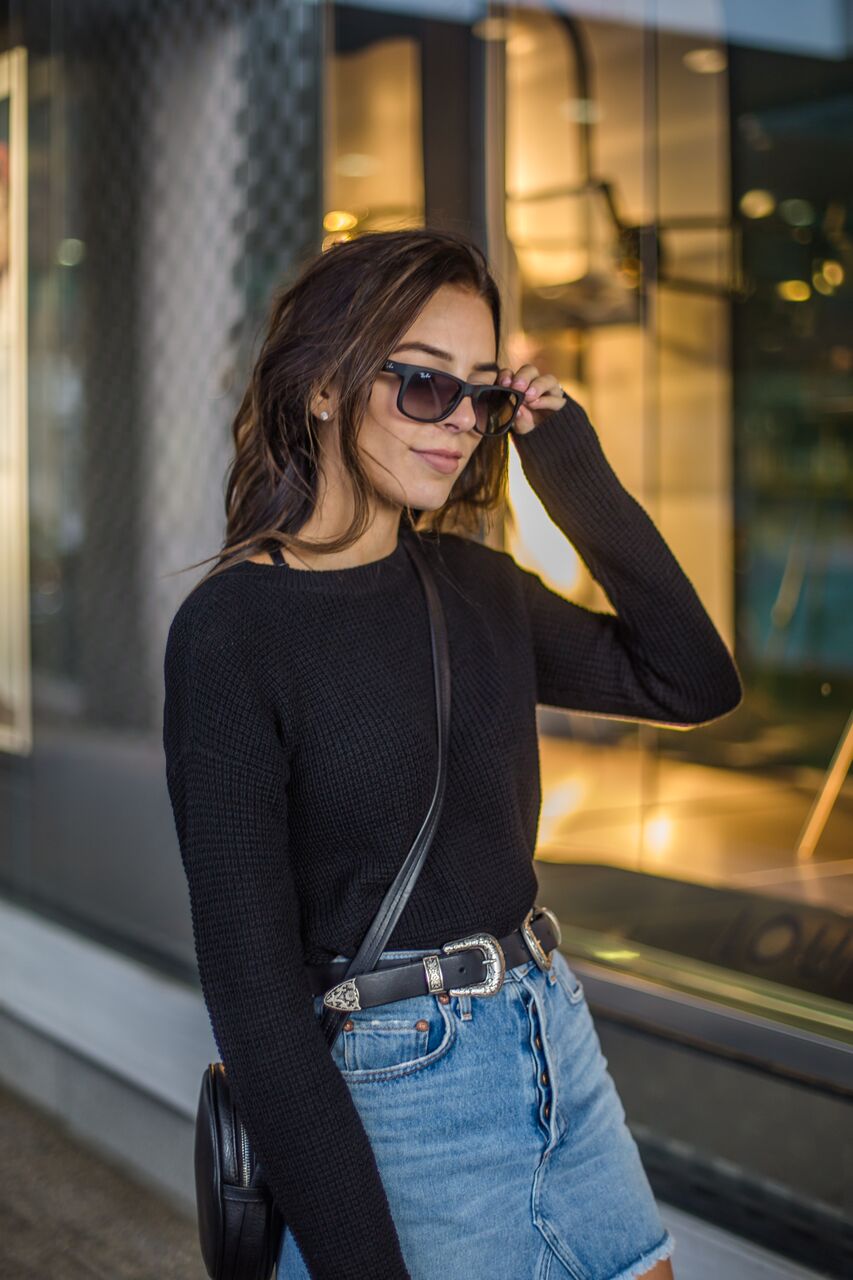 SHOP THE LOOK! ↓
Sweater: Wilfred Free ISABELLI
Skirt: AGOLDE QUINN DEVOTEE
Belt: ASOS Leather Western Belt
Bootie: Steve Madden SIENA
Handbag: Matt & Natt HOPE BAG