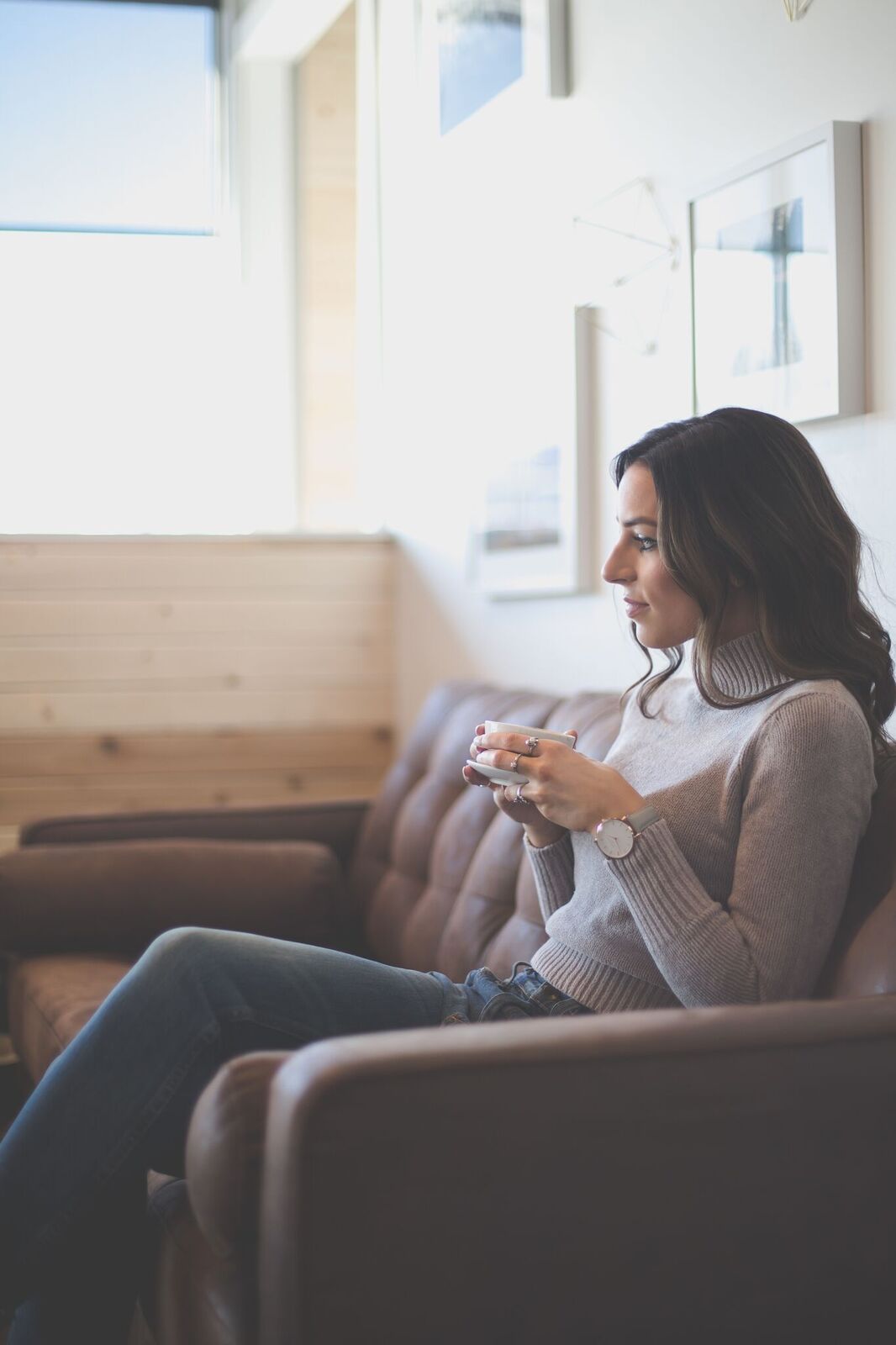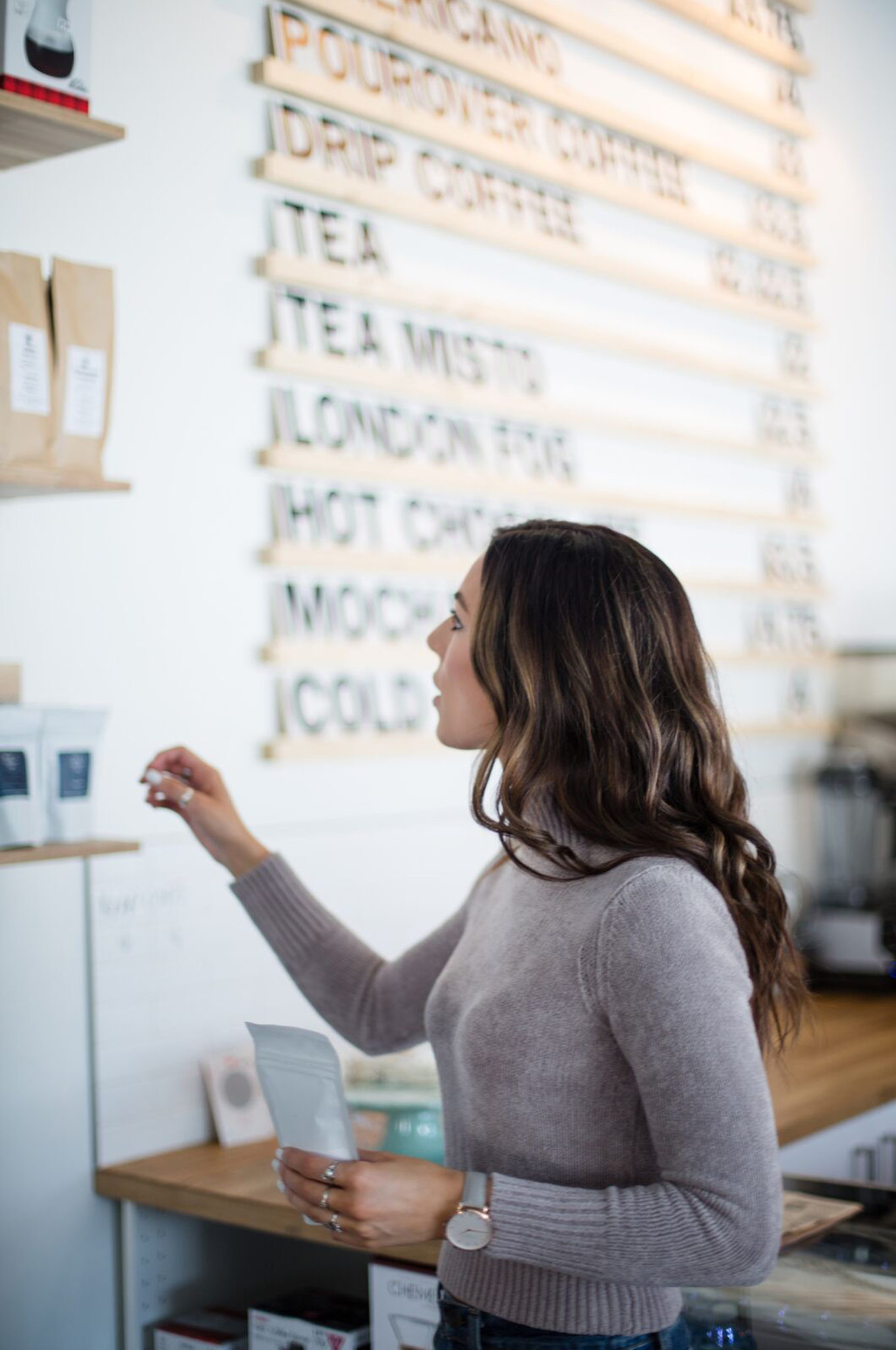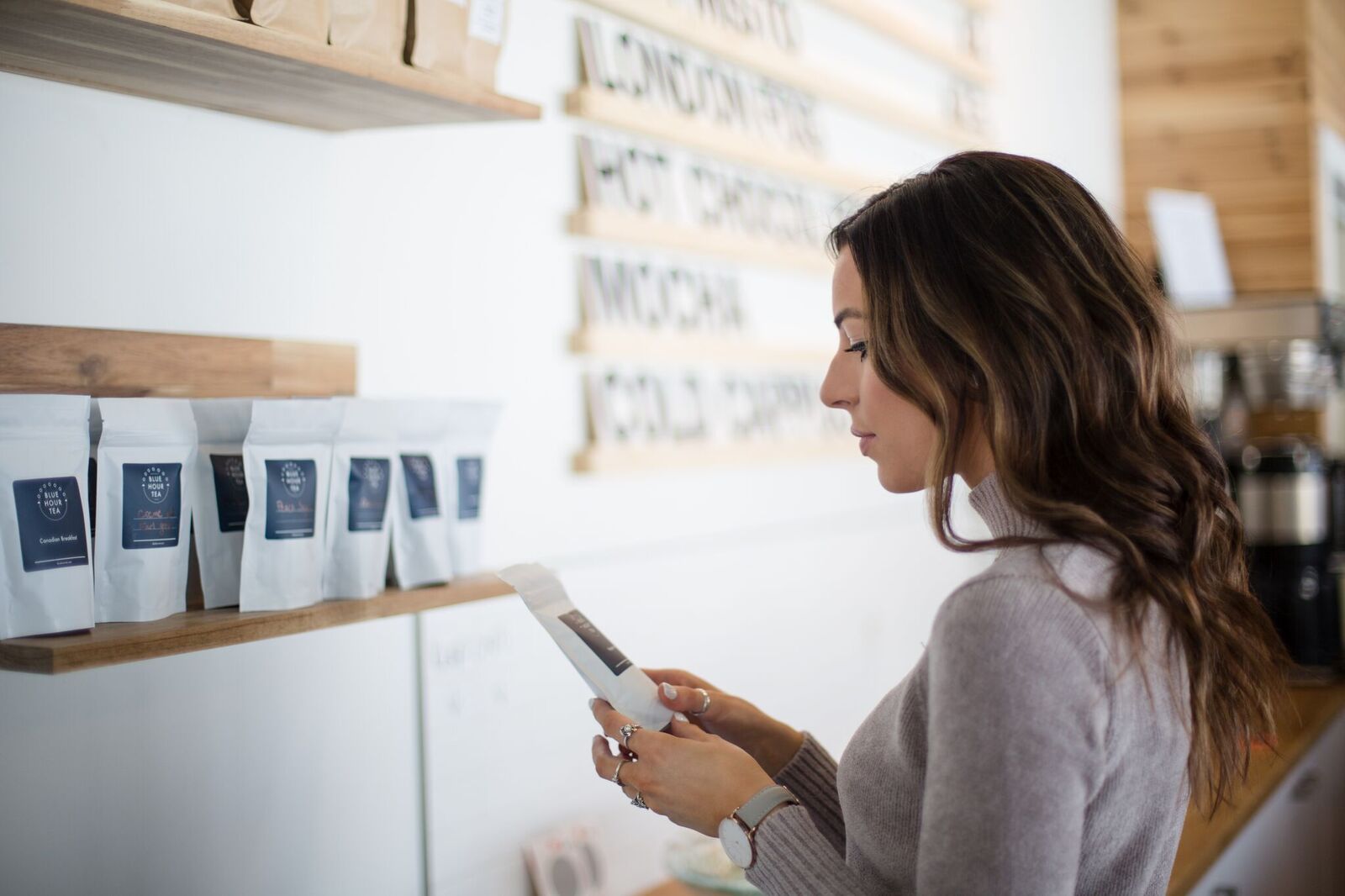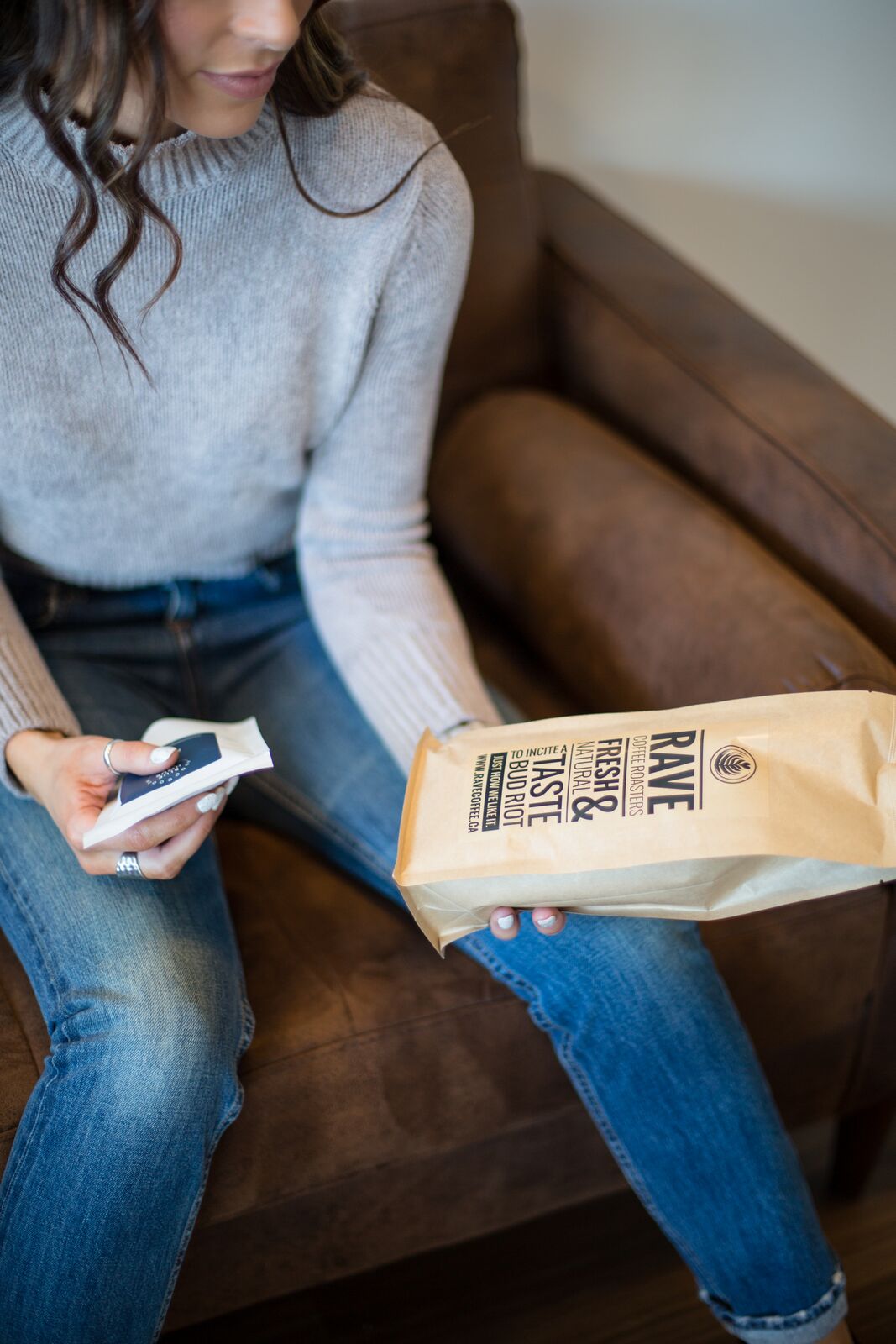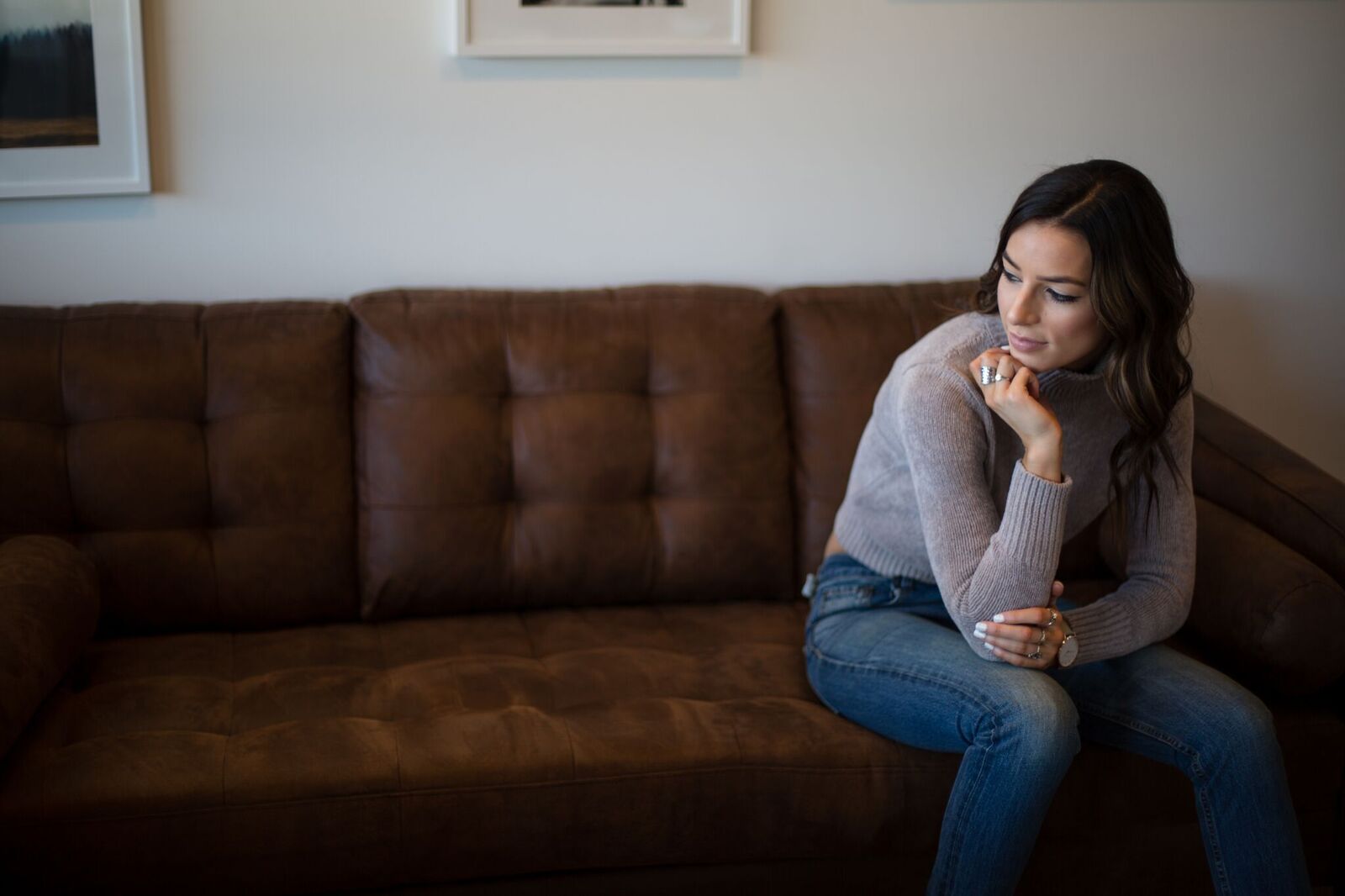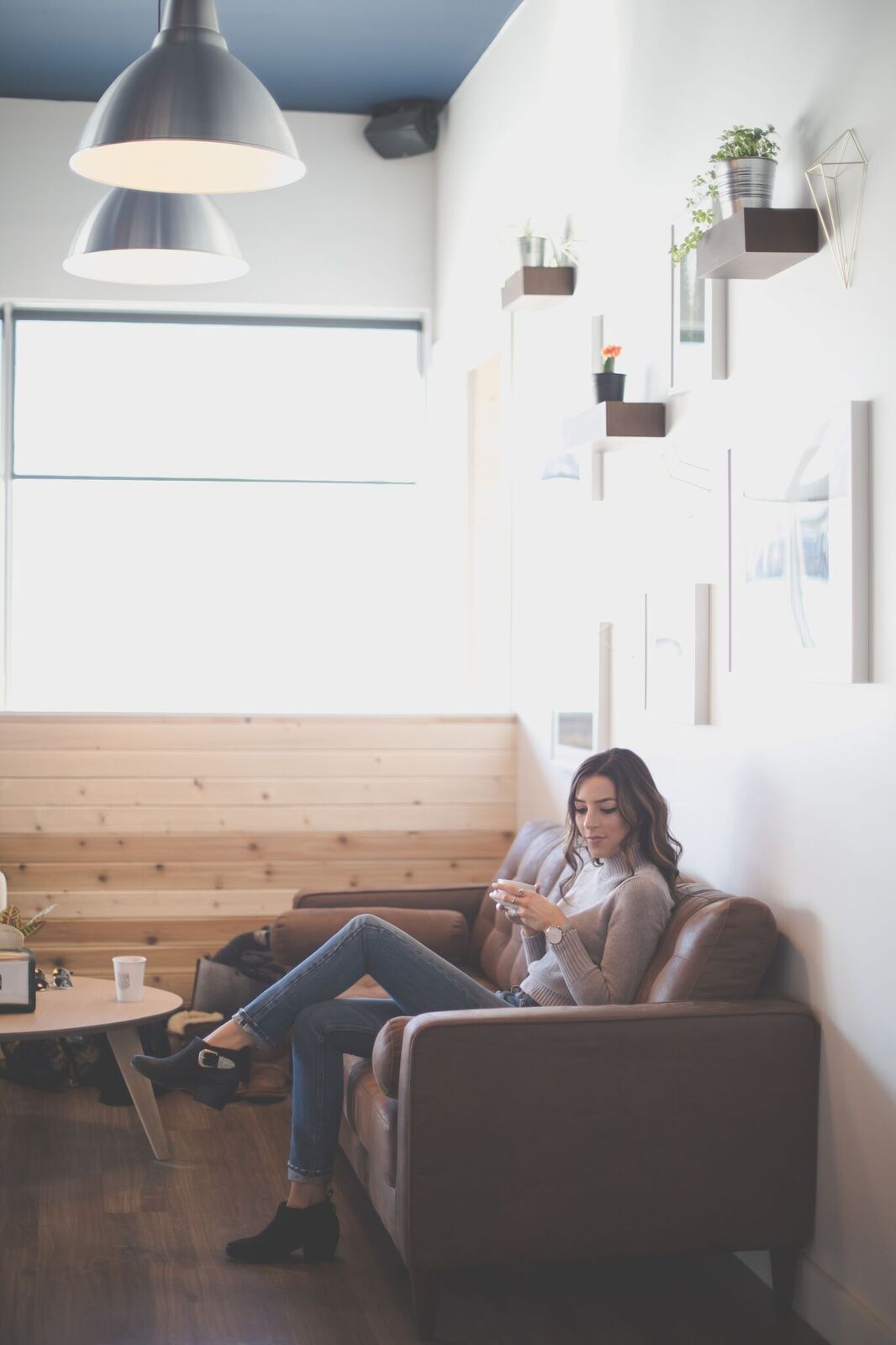 Timber Coffee Co.  A gem in the quiet lake town of Sylvan.
I stumbled across this place a few months ago when visiting my sister and simply fell in love.  Not only with the flavourful menu of coffee and tea, but especially the inviting ambiance and simplistic design.
I love walking into a new place and immediately feeling at home.  If only I could transfer this entire shop into my own living room!
Shop The Look!↓
Top: Similar Here GARRAND SWEATER
Denim: MARILYN LUCILE
Boots: BRADI